Irish Students participate in the Model European Parliament
News
31 October 2016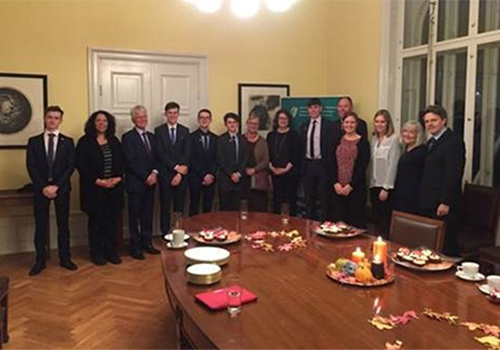 Ireland was represented by students from Belvedere College at the Model European Parliament which was held in Copenhagen.
The MEP is a non-profit, non-partisan leadership programme for youth in EU member states, candidate and applicant countries. This year the MEP included 175 delegates. The issues addressed by the MEP committees this year included: the migration crisis, gender equality, foreign affairs, culture, education, employment, financial services, and reducing the gap between political elites and civil society.
Opening remarks were delivered by amongst others Ms. Nina Norgaard MEP DK and Ms. Margrethe Vestager EU Commissioner.