Closing days for Christmas and New Year 2021
News
17 December 2021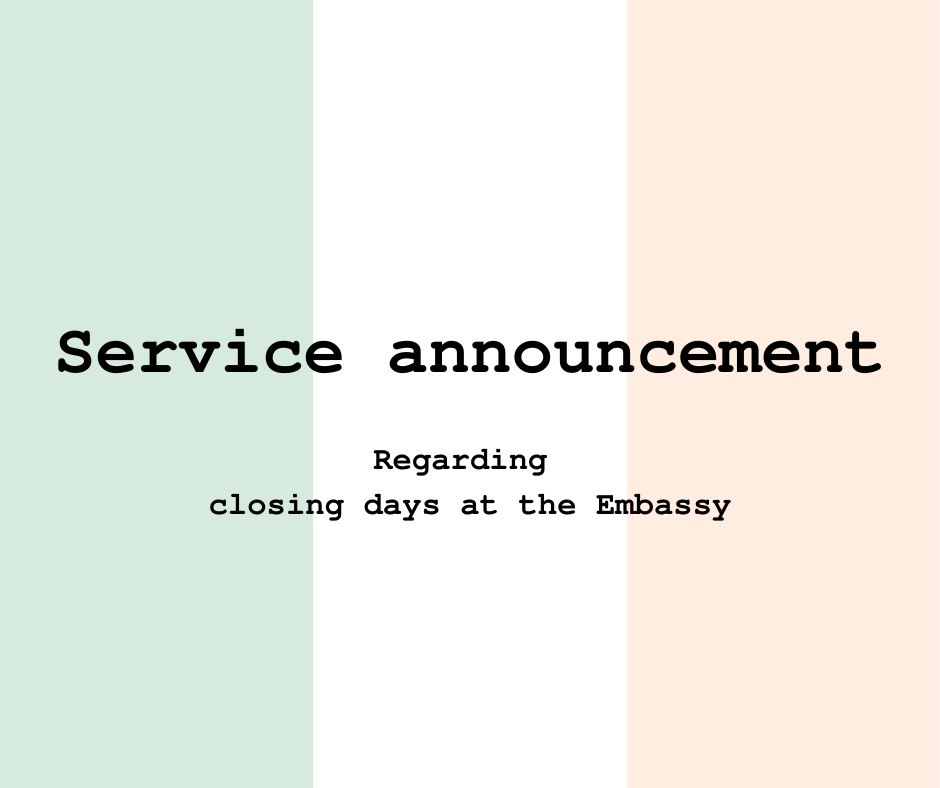 The Embassy will be closed for Christmas 24 December 2021 to 27 December 2021, and for New Years 31 December 2021 until 3 January 2022.
Keep in mind, that in the next couple of weeks, even when we are open, it will be with a reduced number of staff, so bear with us if we are not as quick at getting back as usually
4 January 2022, all of us will be back and ready to assist.
We wish everyone a merry Christmas and a happy New Year.