Canonisation of John Henry Newman
News
14 October 2019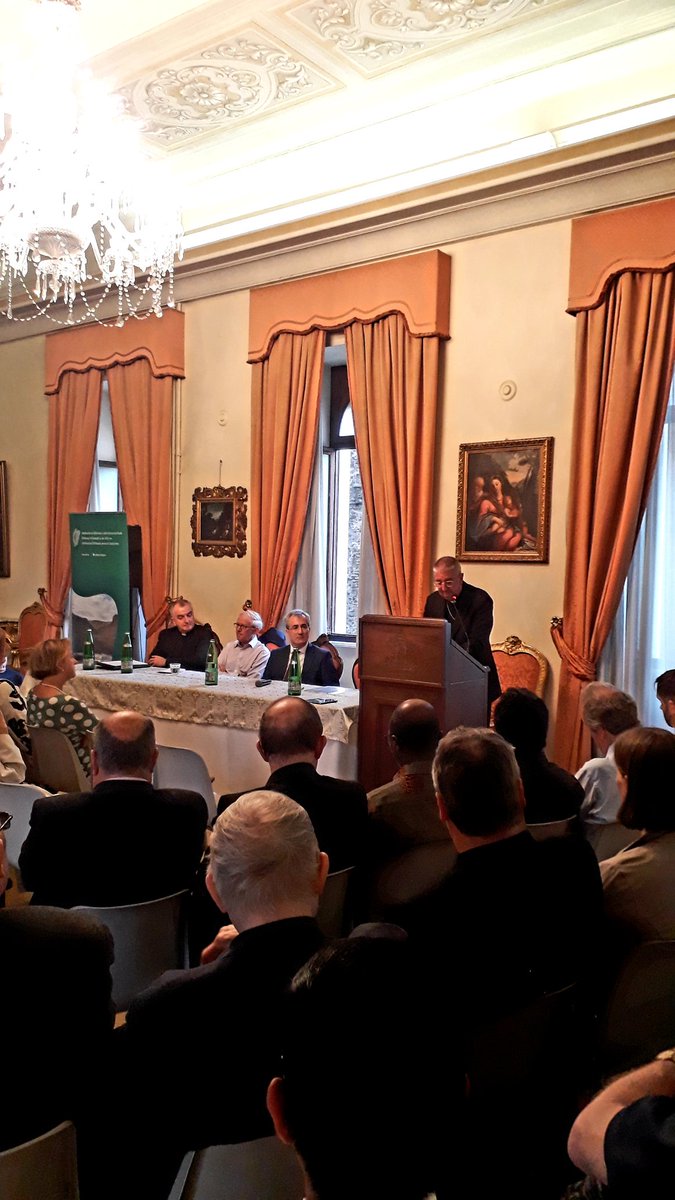 On 11th October Ambassador Hannon along with the Rector of the Irish College Monsignor Ciarán O' Carroll hosted a lecture by Archbishop Diarmuid Martin to mark the Canonisation of John Henry Newman.
Archbishop Martin spoke of the legacy of John Henry Newman's work in Dublin, in particular of his founding of what is now University College Dublin. He also discussed how that legacy relates to contemporary Ireland. The Archbishop's remarks were followed by those of Newman scholar Dr. Paul Shrimpton from Oxford, who is the author of several books on Newman including 'The Making of Men'. The event was attended by approximately 120 guests and many of those present spoke afterwards of a newfound intereste and enthusiasm for the work of John Henry Newman.
Newman was canonised by Pope Francis in St. Peter's Square on 13th October. Minister Joe McHugh T.D., representing the Government, accompanied Ambassador Hannon to the canonisation ceremony.