Ambassador signs open letter to mark International Day Against Homophobia, Transphobia and Biphobia
News
17 May 2021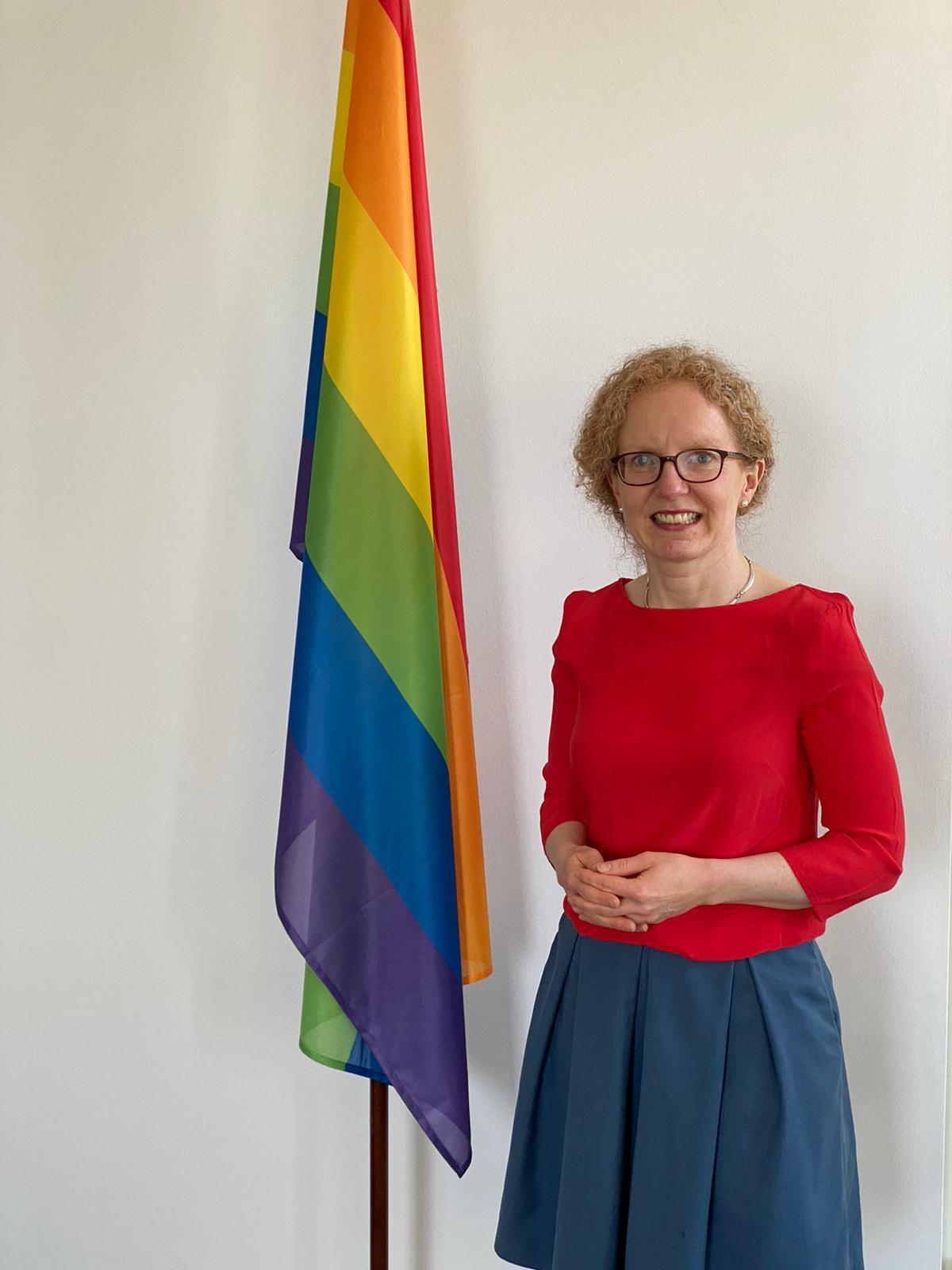 Today is the International Day Against Homophobia, Transphobia and Biphobia (IDAHOT).
To mark the occasion, Ambassador Emer O'Connell is proud to join with representatives of the diplomatic community and international organisations in signing an open letter of support for efforts to raise public awareness of issues affecting the LGBTI+ and other communities in Poland.
Welcoming the publication of the letter, Ambassador O'Connell said:
"As our open letter explains, human rights are universal and everyone is entitled to their full enjoyment.
Unfortunately, we know that worldwide members of the LGBTI+ community face unique challenges. I am proud to show Ireland's support for those who work to raise public awareness of the issues faced by members of the LGBTI+ community here in Poland and across the world.
By working together, we can help to create a global environment of non-discrimination, tolerance and mutual acceptance."
Members of the diplomatic community in Poland have been signing an annual open letter of support for the LGBTI+ and other communities facing similar challenges since 2012.
The Embassy of Ireland in Poland acknowledges the valuable work of the Royal Danish Embassy in coordinating this year's letter of support. We welcome that the Embassy of the United States will take over this role next year. Ireland coordinated the letter in 2018.
Ireland is committed to promoting and protecting the rights of LGBTI+ individuals through our engagement at international human rights fora, notably the UN and EU, through our bilateral relations, and through our engagement with civil society around the world. You can read more about Ireland's work to promote and protect human rights around the world here.