Celebrating 25 years of Peace in Northern Ireland
News
13 March 2023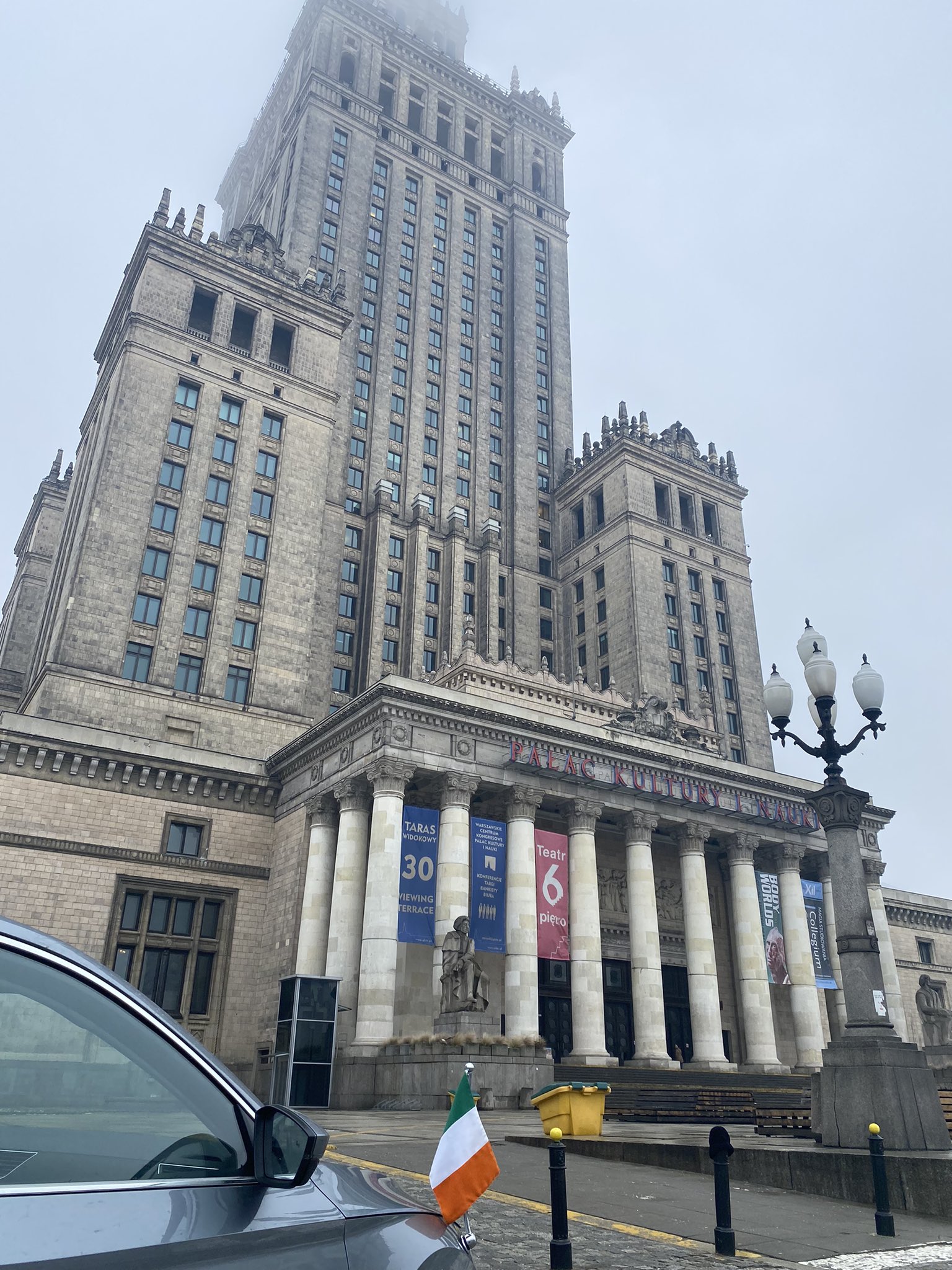 This year marks 25 years since the signature of the Good Friday Agreement, a historic accord which brought peace to Northern Ireland.
Ambassador Haughey shared the story of Northern Ireland's path towards peace with over 280 students at a Model United Nations Conference at Warsaw's Palace of Culture on 10 March.
The Ambassador recalled the words of John Hume, in his speech when collecting the Nobel Peace Prize in 1998:
"All conflict is about difference, whether the difference is race, religion or nationality. Difference is an accident of birth and it should therefore never be the source of hatred or conflict. The answer to difference is to respect it. Therein lies a most fundamental principle of peace – respect for diversity."
The Ambassador highlighted that peace is not an end point, but a process, and something that needs to be constantly nurtured and supported.