Conference: "Women and the Challenges of the Future Decade 2020-2030"
News
24 February 2020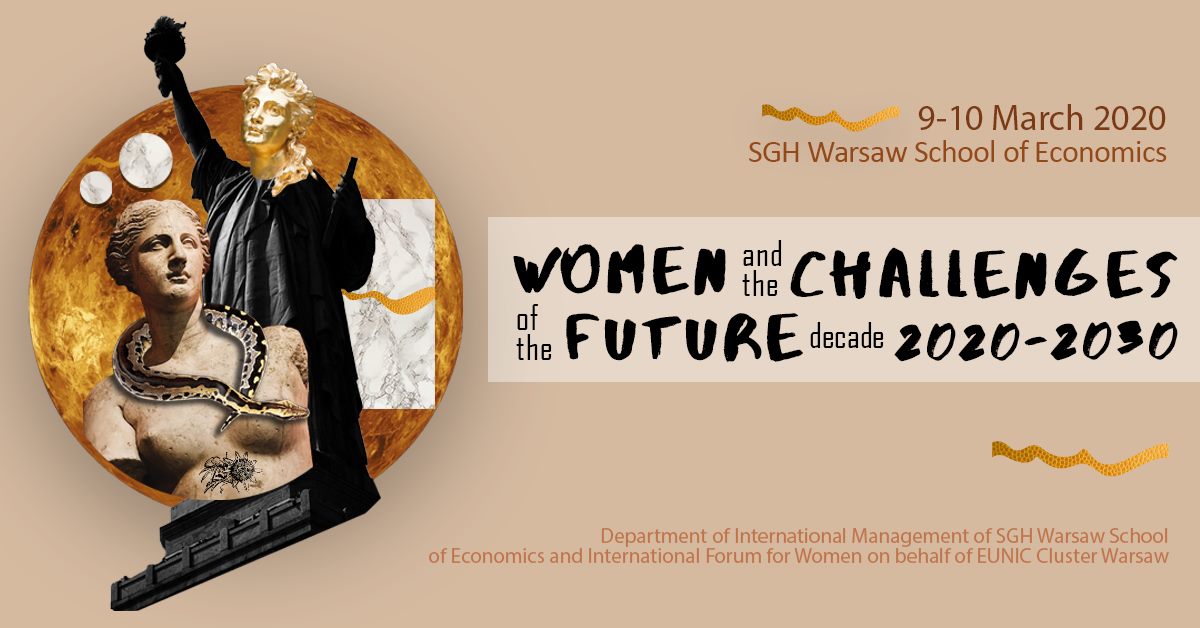 A conference "Women and the Challenges of the Future Decade 2020-2030" is taking place on 9-10 March in Warsaw, and is organised by the Department of International Management at Warsaw School of Economics, the International Forum for Women and the EUNIC Cluster Warsaw, of which the Embassy of Ireland is a proud member.
Joanna Dobrzyńska-Sobiech of Enterprise Ireland will offer a perspective from Ireland as part of the first panel, on the labour market and the economy.
The conference will discuss the perspectives and professional future of women, and will gather, among others, female entrepreneurs, politicians, representatives of the boards of large global companies, social leaders, scientists, as well as religious leaders.
Discussions will take place on the situation of women in a changing Europe, the position of women as freelancers in the world of art and culture, as well as women's career paths at the university.
Further information and details on how to register available at a Facebook event page.