Covid-19 measures in place in Poland from 19 April
News
19 April 2021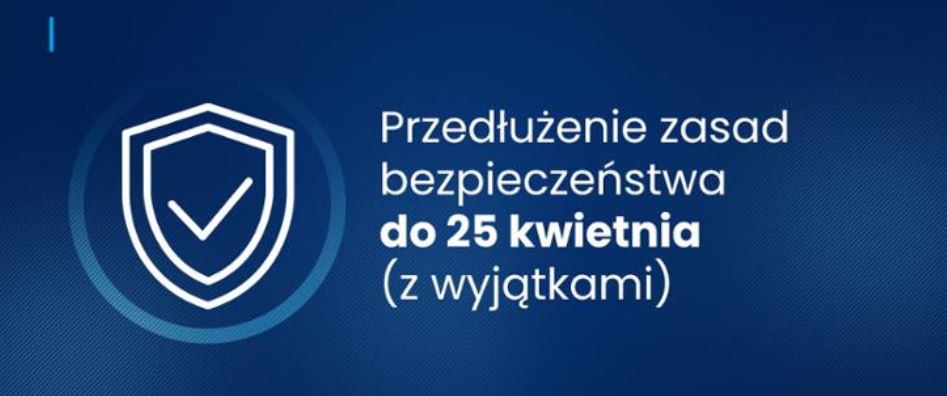 The Polish Government has announced the extension of restrictive measures until Sunday 25th April. However, the following changes will apply:
From Monday 19th April:
Outdoor sports facilities will open, with a maximum of 25 people allowed;
Crèches and kindergartens will open for all children.
Hotels will remain closed (except for business travel) until Monday 3rd May.
All other measures will remain in place until Sunday 25th April.
For full information on current restrictive measures, please visit: https://www.gov.pl/web/koronawirus/aktualne-zasady-i-ograniczenia
Travel to Poland
Please note that there is an Irish Government advisory against all non-essential travel.
Please find updated travel advice for Poland at the following page: https://www.dfa.ie/travel/travel-advice/a-z-list-of-countries/poland/
Image courtesy of the above Polish government website.