Covid-19 measures in place in Poland from 27 March [UPDATED]
News
07 April 2021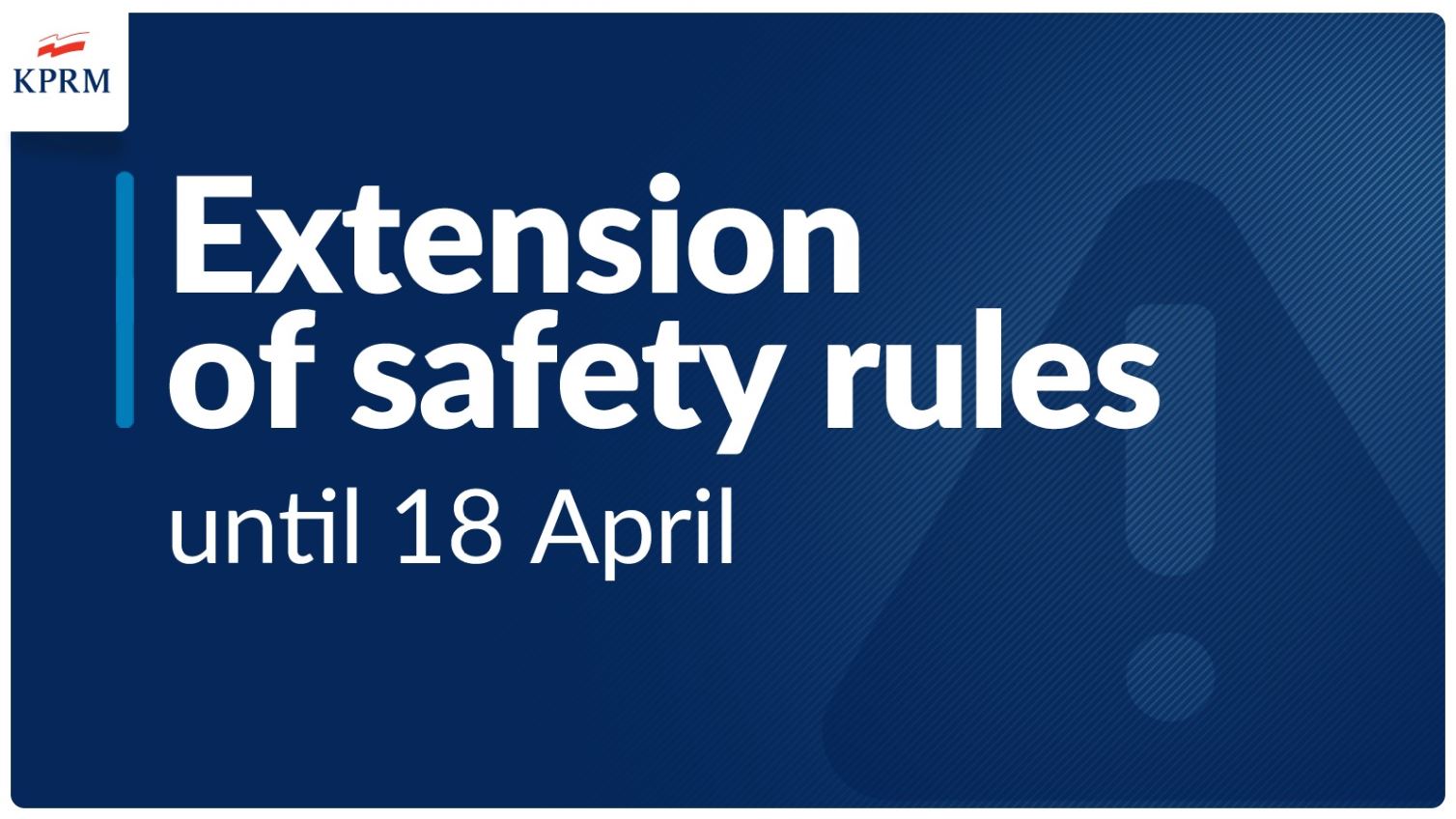 The Polish Government has announced that the restrictive measures taking effect from 27 March have now been extended until 18 April.
The following measures remain:
Large furniture and construction stores (larger than 2,000m2) closed
Hairdressers and beauty salons closed
Crèches and kindergartens closed
Sports facilities for professional use only
Limits on the number of people permitted in the following places remain:
Stores with area up to 100m2 – one person per 15m2
Stores with area greater than 100m2 – one person per 20m2
Churches and places of worship – one person per 20m2
All other restrictions remain in place, including in education (remote learning for all classes) and the closure of hotels, cultural institutions and sports facilities.
Further information can be found here: https://www.gov.pl/web/koronawirus/przedluzamy-obowiazujace-obostrzenia-do-18-kwietnia-szpitale-z-malymi-rezerwami-lozek-i-respiratorow
Travel to Poland
Please note that there is an Irish Government advisory against all non-essential travel.
Please find updated travel advice for Poland at the following page: https://www.dfa.ie/travel/travel-advice/a-z-list-of-countries/poland/
Image courtesy of the Chancellery of the Prime Minister of Poland.