Covid-19 measures in Poland from 17 October
News
16 October 2020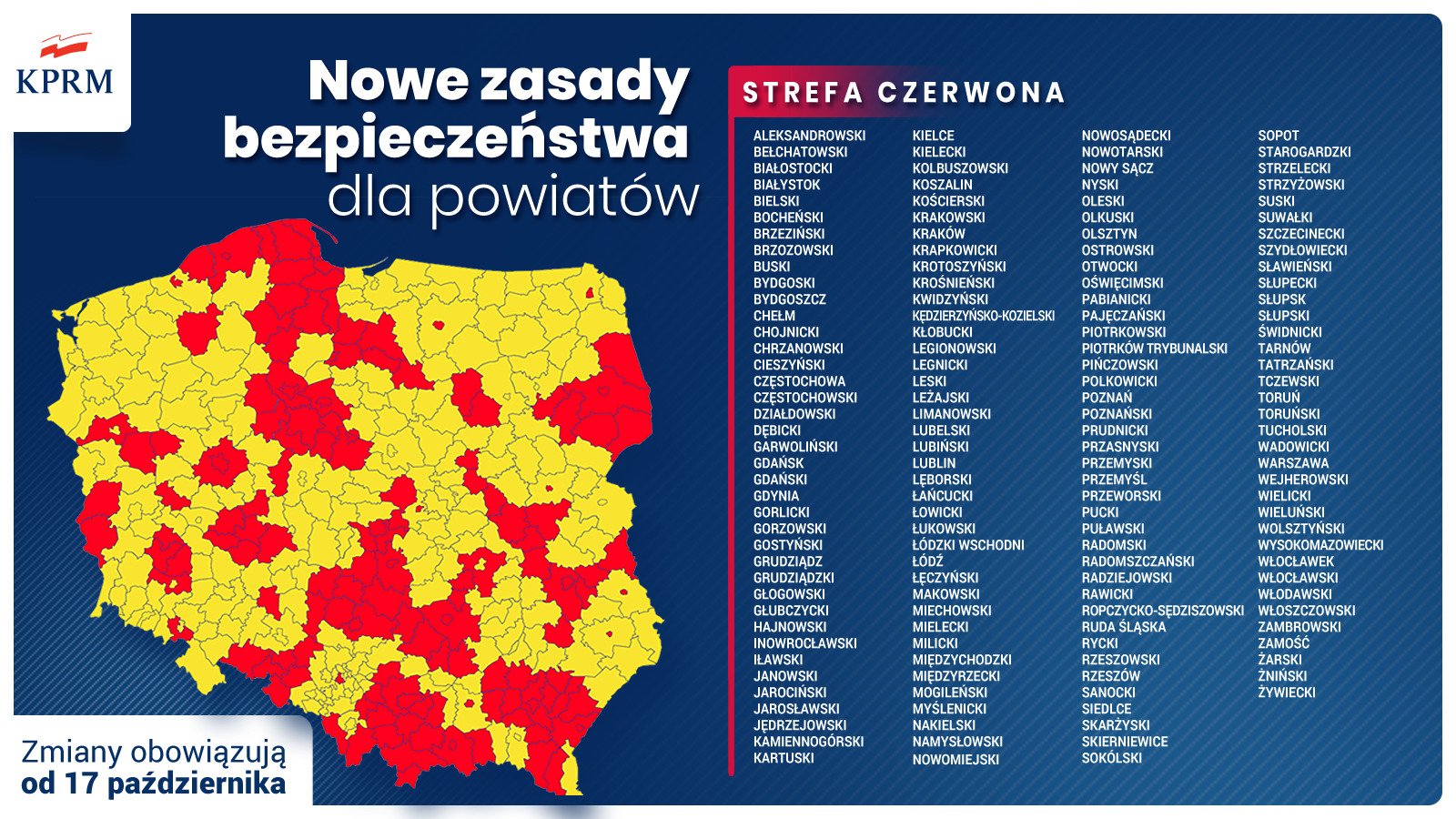 In response to an increasing number of cases of Covid-19 in Poland, the Polish Government has announced new measures for Red and Yellow Zones, which come into effect on Saturday 17 October.
A large number of counties in Poland will now be classified as Red Zones. This includes cities such as Warsaw, Kraków, Gdańsk, Poznań, Bydgoszcz, Białystok and others.
From Saturday 17 October, restrictions in the Red Zones are as follows:
Reduction in the number of people in retail establishments;
Prohibition of the organization of special events, e.g. weddings, from 19 October;
No more than 1 person per 7m2 at religious celebrations;
A maximum of 10 people may participate in public gatherings;
Remote learning applies for higher and secondary education (except for practical classes).
In addition, there are some rules which apply both in Red Zones and in Yellow Zones:
Restaurants can be open only from 6:00 to 21:00. Every second table can be occupied. After 21:00 only possible to order take-away meals;
Reduction in the number of people on public transport – 50% of seats or 30% of all places can be occupied;
No public participation at sports events;
Maximum of 25% of venue capacity at cultural events;
Swimming pools, aquaparks and gyms are to be closed.
Full detail on the new measures can be found here: https://www.gov.pl/web/koronawirus/nowe-zasady-profilaktyki-przeciw-covid-19
Image courtesy of the Chancellery of the Prime Minister of Poland.