Global Irish Consultations – Call for Expressions of Interest
News
28 March 2019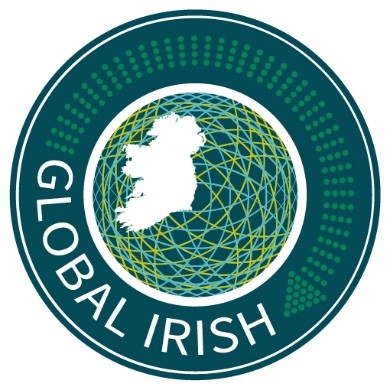 • Are you living in Poland as part of an Irish-Polish or Polish-Irish family?
• Have you lived, worked or studied in Ireland, whether you're Polish, Irish or another nationality?
• Are you an Irish student at university in Poland?
• Are you an academic or student in the field of Irish Studies?
• Are you active in traditional Irish music or dance?
• Are you engaged in business links between Poland and Ireland?
The Government of Ireland is organising consultations with the Global Irish community as part of the preparation of its new Diaspora Strategy.
The Embassy of Ireland in Poland is organising a focus group of people living in Poland to look at how we can work towards the vision of "a vibrant, diverse global Irish community, connected to Ireland and each other".
The group will meet in Warsaw on Tuesday 7 May 2019 from 15:00-17:00, followed by a networking buffet reception until 19:00. Reasonable travel costs may be covered on a case-by-case basis for participants travelling from outside Warsaw.
If you answered "Yes" to any of the questions above, and you would like to participate in this focus group, please email a short description of yourself and your connection to Ireland (30-100 words) to warsawembassy@dfa.ie by 17:00 on Thursday 11 April 2019.
Unfortunately, it will not be possible to invite all those who express an interest to participate in person in the focus group. However, an online consultation will be rolled out by the Department of Foreign Affairs and Trade in the coming weeks and this will be open to all.
The Embassy of Ireland would love to hear from you, whether you're in regular contact with the Embassy or you've never been in touch with us before!