Poetry Reflections 2020
News
17 December 2020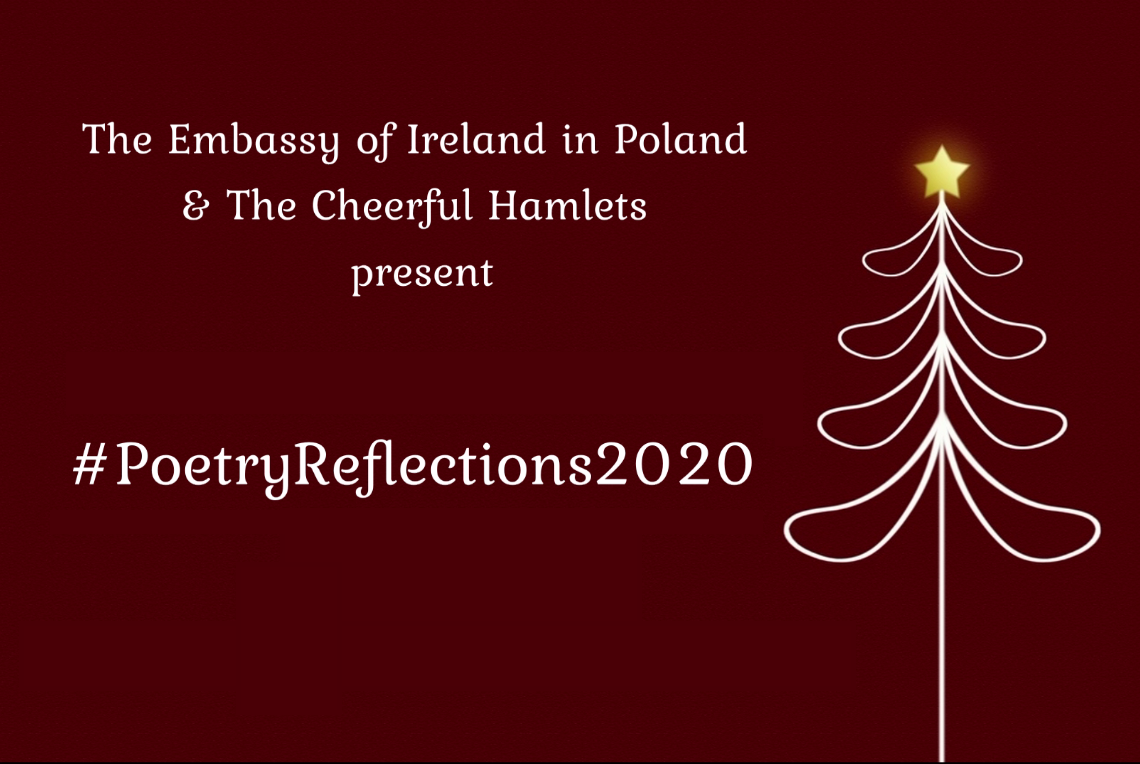 In this extraordinary year, we have been particularly struck by the power of poetry to move, to sooth and to capture the essence of events. Therefore, this Christmas, we are excited to collaborate with The Cheerful Hamlets, an English language, student theatre group in Warsaw on an innovative poetry project to help us to reflect on the year gone by.
In the second part of December, the Embassy is releasing a series of short videos, in which people we have worked with will reflect on some of our key memories from 2020. Each friend of the Embassy will request an actor from The Cheerful Hamlets to recite a poem, which best reflects that memory. We are looking forward to sharing poems about community, empowerment, identity, equality and those that reflect the deep bonds that Ireland and Poland share.
Keep an eye out for this project, which we are posting on our social media channels: Facebook and Twitter.