Polish Radio Choir at the Derry International Choir Festival
News
17 October 2022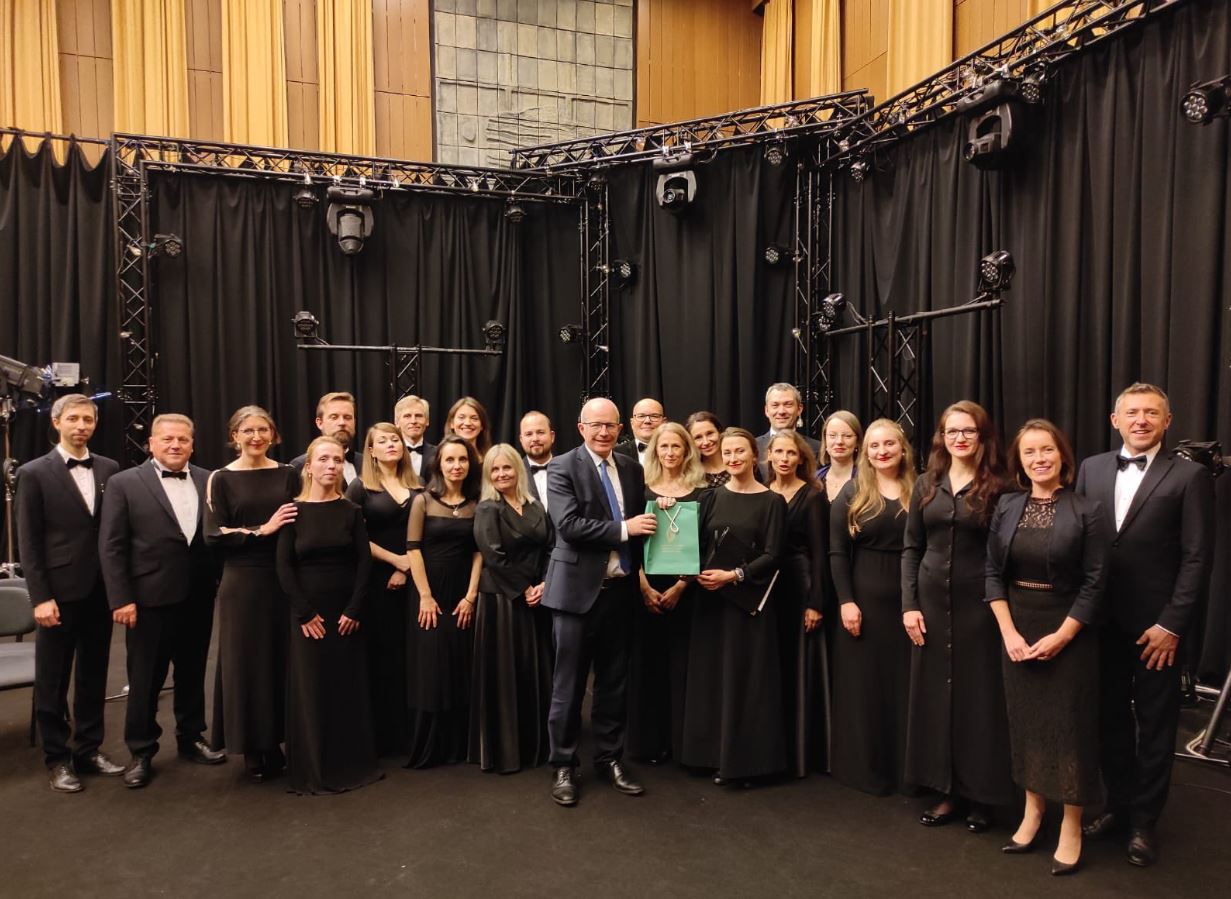 Ahead of their visit to Derry for the 10th edition of the International Choir Festival, Ambassador Haughey met the Polish Radio Choir in Warsaw.
The Ambassador attended the Choir's concert in the historic Studio Koncertowe Polskiego Radia im. Lutoslawskiego in Warsaw on 17th October, and afterwards was delighted to meet the Choir in person.
The Ambassador wished the Choir well for their travels to Derry, and presented them with a guide-book about Ireland. He also shared some tips on visiting Derry and the surrounding region.
The Polish Radio Choir will perform at the Guildhall in Derry on 20th October. This is part of the 10th edition of Derry's International Choir Festival, more details about the Festival can be found here.