The Great Orchestra of Christmas Charity 2020
News
03 January 2020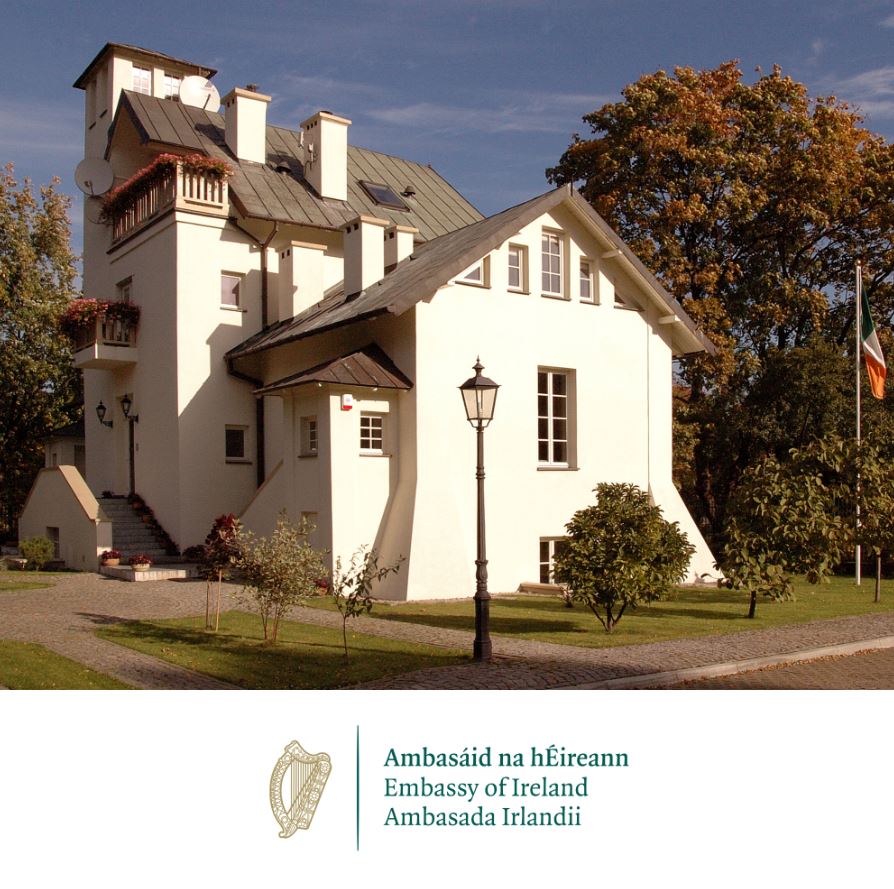 This year we're joining The Great Orchestra of Christmas Charity!
How about participating in a bid for lunch with the Ambassador of Ireland and private visit to Pałacyk Merliniego!
The auction is available at the following address: https://allegro.pl/oferta/lunch-z-pania-ambasador-irlandii-8826642213
The auction winner will be invited, along with up to three guests, to a private visit hosted by Ambassador Emer O'Connell to Pałacyk Merliniego, and to a lunch with the Ambassador, prepared by chef Kamil Stawarz, in the official dining room.
The official Residence of the Ambassador of Ireland, Pałacyk Merliniego, is a hidden gem in the heart of Warsaw.
Built in 1780, it was designed and constructed by King Stanislaw August's architect, Domenico Merlini. Merlini would have used it as a quiet family pavilion, workshop and studio on the royal route between the Royal Castle and the summer palace at Lazienki Park. It would have been one hub of Warsaw's cultural creativity in the last days before the partition of Poland.
It survived the last world war and since 2006, it has been the official Residence of the Ambassador of Ireland.
The auction winner will also receive a special basket prepared of gifts and specialties from Ireland.
The visit will take place in 2020 at a mutually agreed day and time.