Lecture on Modern History by speaker from Ireland, prof. Gerwath
News
09 September 2019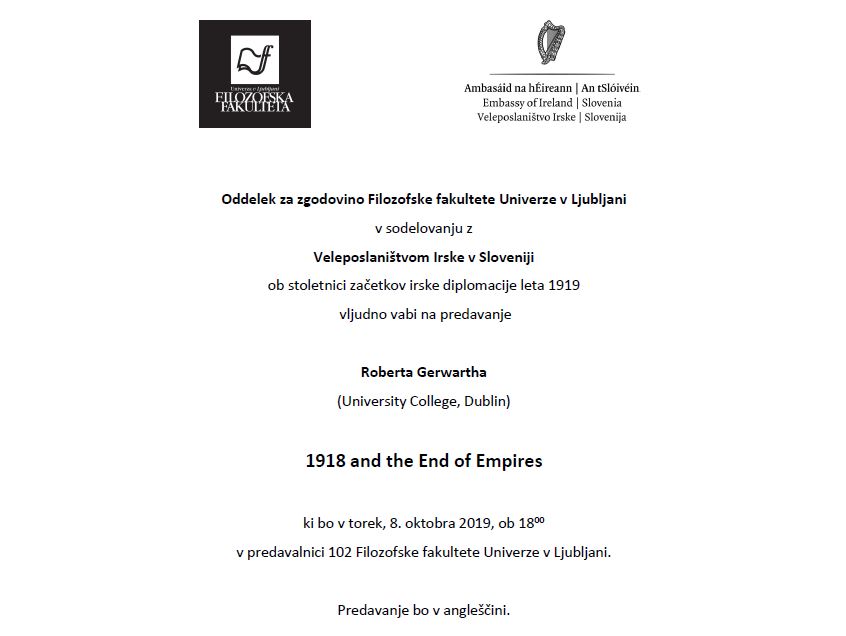 Supported by the Embassy of Ireland on the centenary of Irish diplomatic outreach in 1919, the Department of History at the Faculty of Arts of the University in Ljubljana is hosting a lecture by Robert Gerwarth, Professor of Modern History at University College Dublin and Director of UCD's Centre for War Studies. He is the author of several books on the history of violence in twentieth-century Europe, most recently The Vanquished: Why the First World War Failed to End, 1917-23.
The lecture "1918 and the End of Empires" (in English) will take place on Tuesday, 8 October at 18:00 in lecture hall 102 at the Faculty of Arts, Aškerčeva 1.
Welcome all, up to the capacity of the hall.