Access to Justice for 16 Days of Activism
News
22 January 2021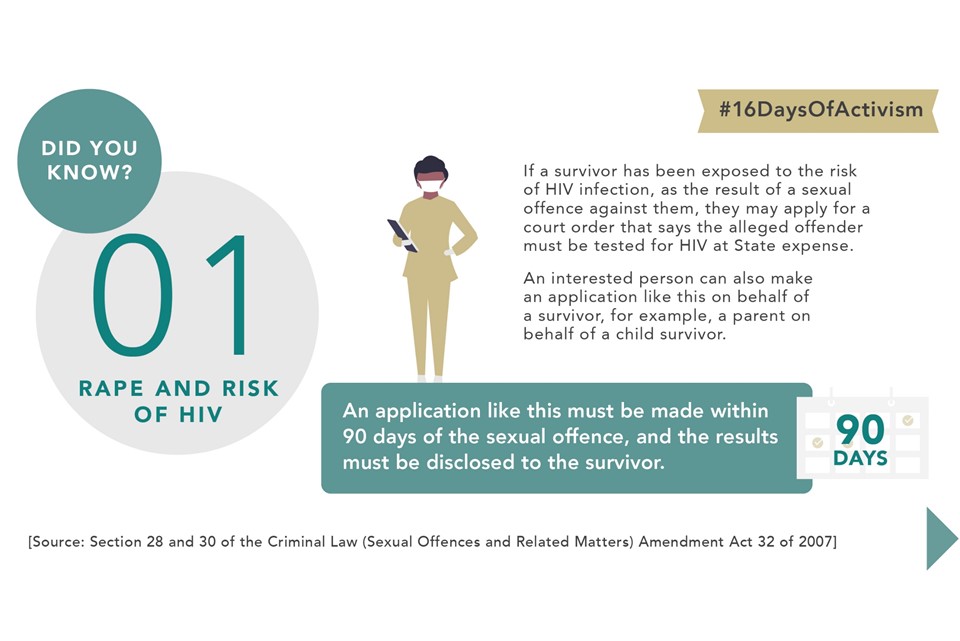 An infographic for the 16 Days of Activism Against Gender-Based Violence campaign the Embassy embarked on with Lawyers for Human Rights (LHR) in 2020.
For the 16 Days of Activism Against Gender-Based Violence in 2020, the Embassy in Pretoria worked with Lawyers for Human Rights (LHR) on a series of activities aimed at informing women directly affected by GBV about the channels available to them to access justice and support services. This project aimed to move the 16 Days in South Africa beyond high-level policy dialogues, to provide practical information to women who need it.

During the 16 Days, LHR experts were interviewed on five community radio stations with broad and diverse audiences, with the goal of empowering women and communities with legal knowledge and information on the remedies available. They provided information on pathways for victims of GBV to access pro bono legal representation and other essential support services and protection.

LHR also developed a series of 10 infographics, offering answers to frequently asked questions and common misconceptions in relation to the rights created by GBV laws, and how to exercise them. These were shared on the Embassy's and LHR's social media feeds, in four of South Africa's official languages.

On 25 November 2020, the Embassy and LHR co-hosted a webinar with an interdisciplinary panel of experts, to discuss the state of access to justice for victims and survivors of GBV in South Africa. The webinar highlighted women's lived realities and challenges with access to justice, protection and social services, as well as the potential of the law to reduce GBV incidence in the South Africa.