Ambassador Gilsenan expresses condolences on the passing of Sister Ethel Normoyle
News
17 August 2021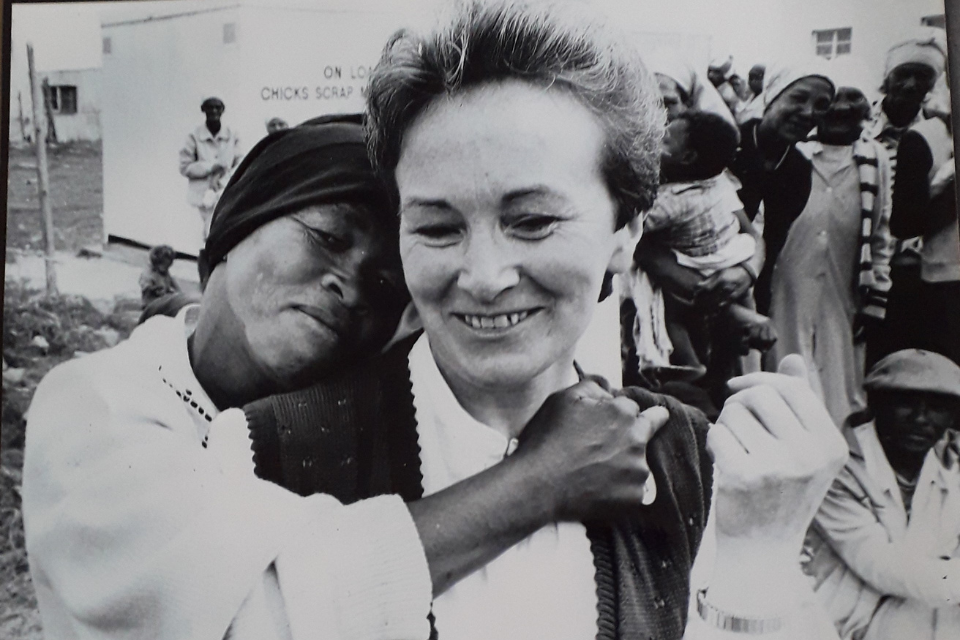 Sister Ethel Normoyle
The Ambassador of Ireland to South Africa, Fionnuala Gilsenan, has learnt with deep sadness of the passing of Sister Ethel Normoyle.
Ambassador Gilsenan paid tribute to Sister Ethel.
"The Irish community in South Africa has lost a very special person, with the passing of Sister Ethel Normoyle. The people of Missionvale will miss her sorely. She fully represented Irish values of solidarity, love and compassion; it is hard to describe to those who did not meet her, the determination and tenacity that she bought to her work on behalf of those less fortunate. She leaves behind a rich legacy, which will continue to inspire those who share her principle that every person has the right to human dignity. Ar deis Dé go raibh a hanam dílis."
A member of the Little Company of Mary, she came to Missionvale in the Eastern Cape in 1988.
Against all odds, she set up educational and health services, and later a fully integrated community centre dedicated to the fight against poverty and HIV and AIDS.
As the founder of the Missionvale Care Centre, Sister Ethel Normoyle dedicated her life to the people of Gqeberha and served the community of Missionvale with dedication and selflessness.
In 2009, she was honoured by President Kgalema Motlanthe with the Order of the Grand Counsellor of the Baobab in Silver for her excellent service to society, caring for the vulnerable members of her community.
She followed in the footsteps of former President Nelson Mandela as a recipient of the Tipperary Peace Award in Ireland in 1996.
The Embassy of Ireland in South Africa would like to convey its deepest condolences to Sister Ethel's friends, family and the community of Missionvale and all those in the wider Missionary community who will be deeply affected by her passing.