Campaigning for a National Coordinating Structure to end Gender-Based Violence in South Africa
News
06 May 2019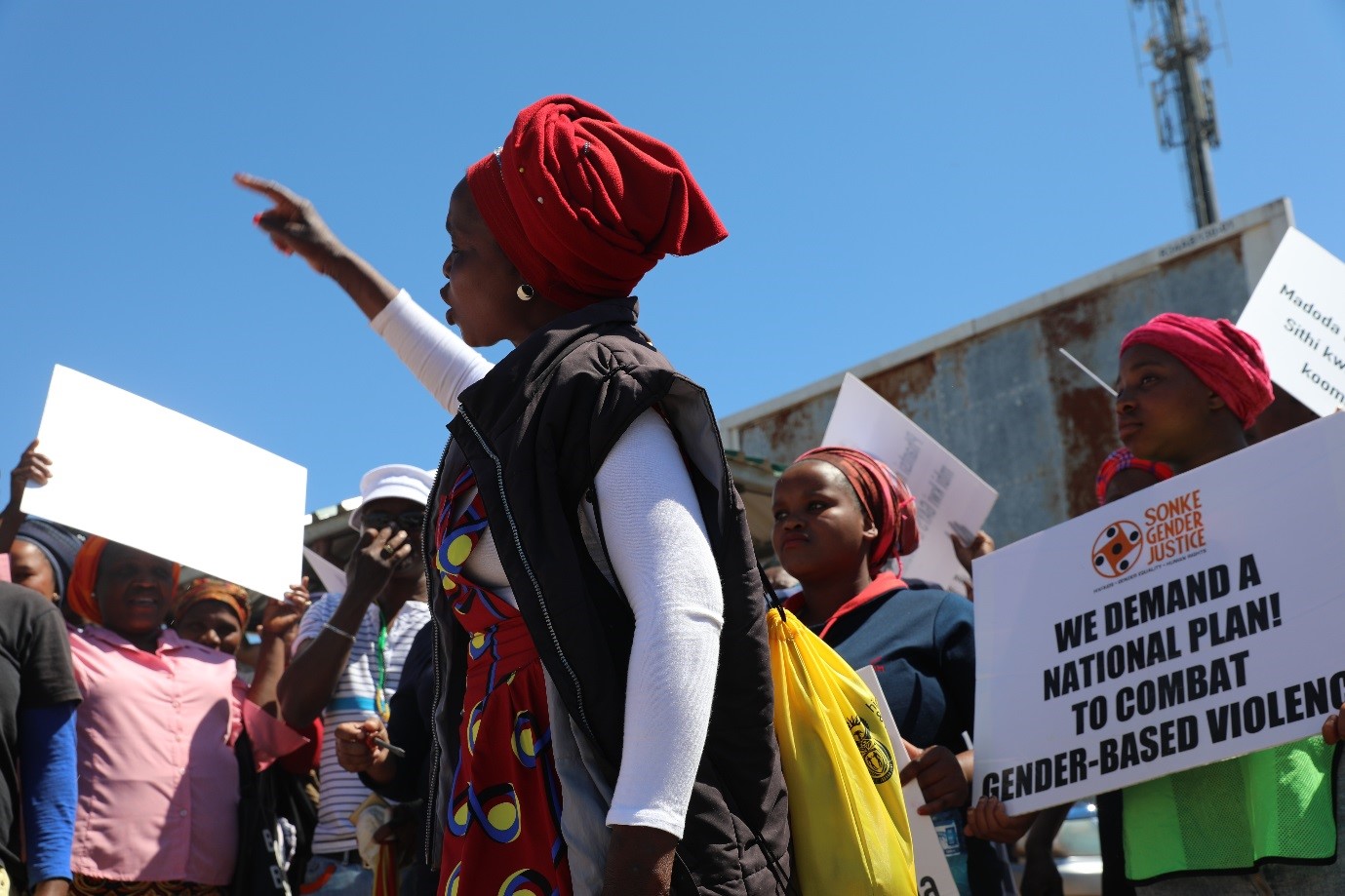 Photo credit: Sonke Gender Justice
The first months of 2019 were very busy for our Embassy team working to advance gender equality in South Africa. Our work focuses strongly on addressing Gender-Based Violence (GBV) and strengthening support for GBV survivors.
The first ever National Gender Based Violence summit took place in South Africa in November 2018 at which President Ramaphosa made a commitment to set up a national coordinating structure to address GBV.
The Embassy of Ireland partners with organisations working to end GBV and support survivors such as Sonke Gender Justice, UN Women and Hlanganisa Institute for Development in South Africa (HIDSA). These agencies and others like them play an important advocacy role on GBV in South Africa and have long called for a coordinated national approach to address the issue effectively.
Following the GBV summit, the Embassy of Ireland and other Embassies in Pretoria working on GBV response gathered at an event hosted by the Embassy of the Netherlands. Together, we explored how Ireland and other countries working to end GBV could help support the commitment made by South Africa on responding to GBV.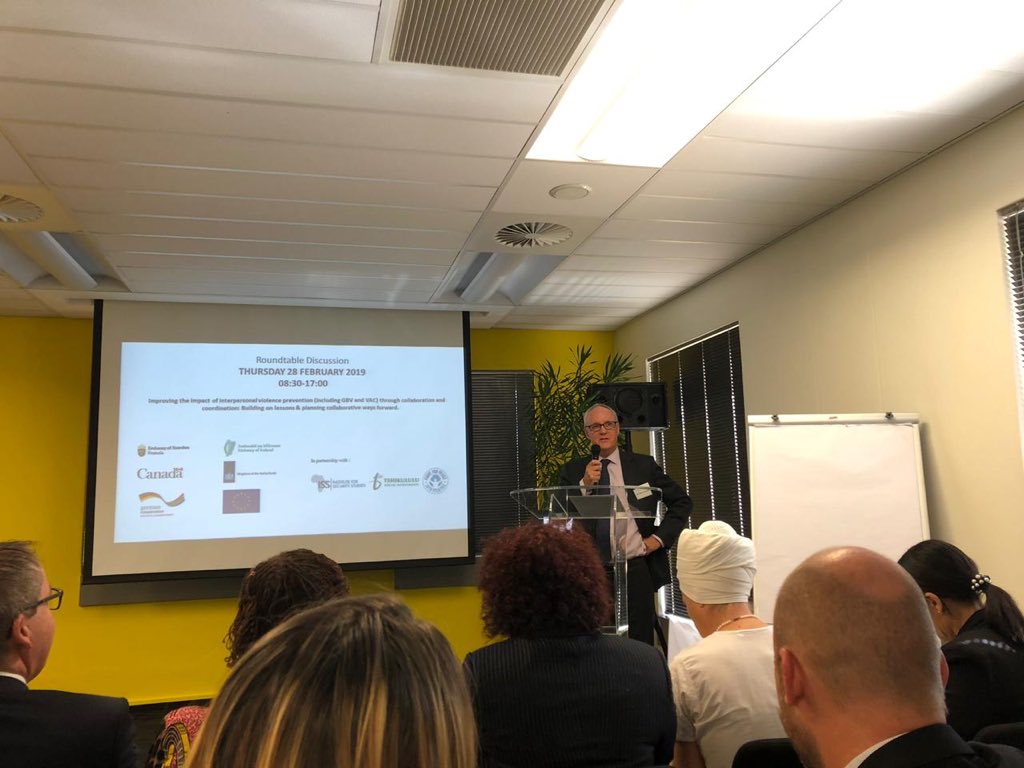 The Ambassador of Ireland addressed the multi donor roundtable at the Netherlands Embassy on the importance of making the most of the fresh opportunity presented by this high level government commitment.
The launch by President Cyril Rhamaposa of an approved national plan to address GBV in March, is therefore justifiably seen as a victory for strong civil society action in the country.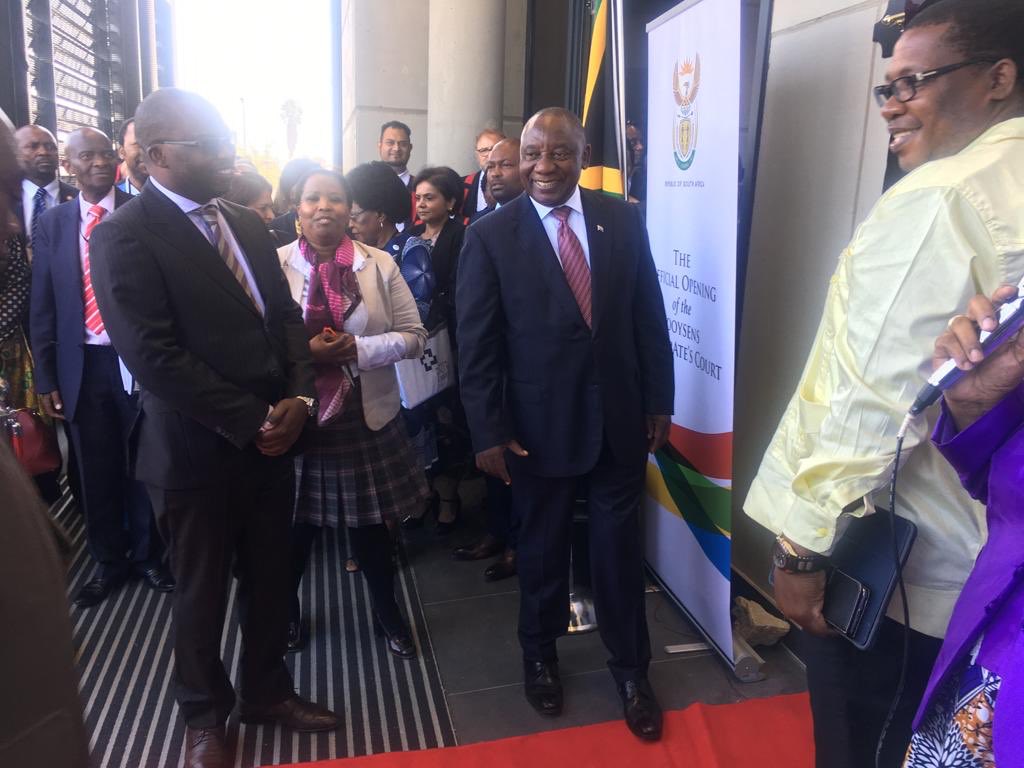 During the first few months of 2019, the Embassy of Ireland also worked with UN Women to assist with South Africa's participation in the 63rd session of the Commission on the Status of Women (CSW) in New York.
The 63rd session of CSW was chaired by Ireland and South Africa played a leading role in negotiating the outcomes and shaping the region's input to this important process.