Supporting humanitarian workers in Zimbabwe this World Humanitarian Day
News
19 August 2020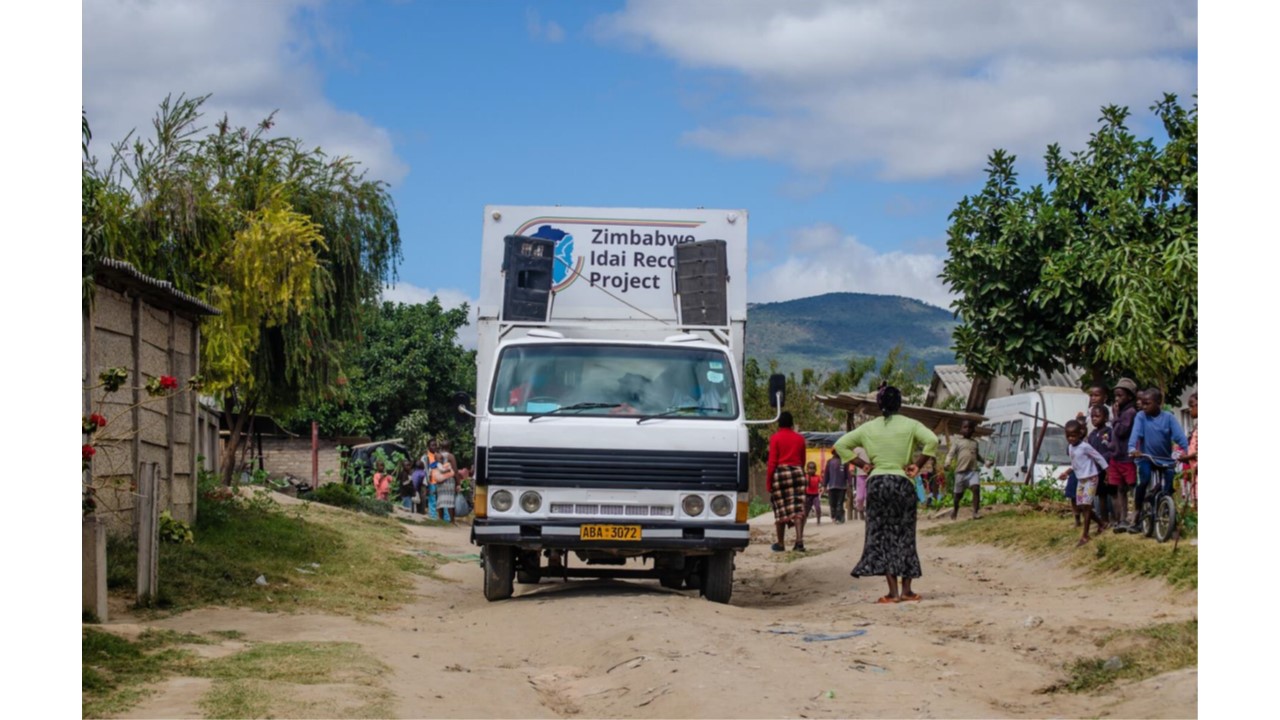 GOAL humanitarian relief vehicle delivering supplies to a community affected by Cyclone Idai
This World Humanitarian Day, the Embassy of Ireland recognises the life-saving work done every day by humanitarian agencies, and the people who work for them. In our work in Zimbabwe, the Embassy comes face to face with the country's many humanitarian challenges. These are caused by climate change, food insecurity, the legacy of conflict, and economic hardship, and have only worsened in 2020 due to the COVID-19 pandemic. The Government of Ireland supports some of the UN agencies, NGOs and civil society organisations working tirelessly and often in difficult conditions to assist the people of Zimbabwe when they face a crisis.
Since 2018, Ireland has provided over €1 million in support to the HALO Trust for their work to clear the minefields left behind after the Liberation War of the 1970s. Thanks to HALO's courageous team of 400 highly-trained local deminers, previously dangerous areas in the north-east of Zimbabwe are becoming safe for communities to live, work and play in.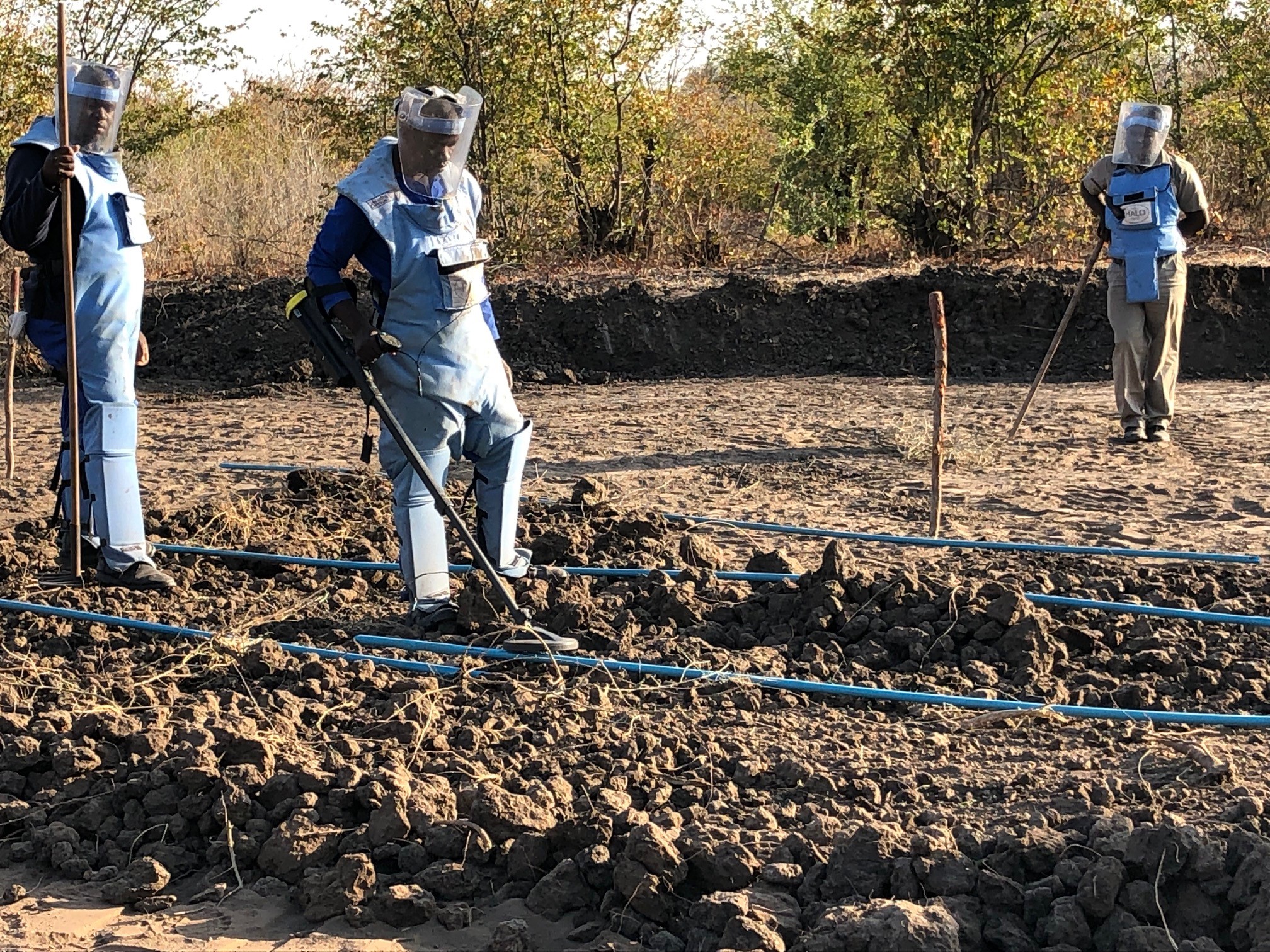 HALO's demining team carries out a mine clearance operation in north-east Zimbabwe
The health system is often at the heart of any emergency humanitarian response and the COVID-19 pandemic is no exception. Ireland has provided €11.4 million to Zimbabwe's Health Development Fund over five years and we are committed to supporting the health system to respond effectively and safely to COVID-19 as well as to the other health crises in the country, including child malnutrition and maternal mortality.
Ireland also responds to emerging crises in Zimbabwe. Since 2018, we have provided support of over €600,000 to international NGOs Goal and Oxfam, and to the UN system, in response to emergency crisis situations such as Cyclone Idai and COVID-19. This funding allows our partners to deliver vital services such as food, water and shelter to those in need, and to carry out public awareness and education campaigns. It also provides support to the crucially important coordination role of the UN Resident Coordinator's office in Zimbabwe, to ensure that all humanitarian work in the country is as efficient and effective as possible.
All of these vital programmes, which are helping ordinary Zimbabweans in some of the most difficult times of their lives, are only possible because of the dedication of the humanitarian workers devoting their lives to this work. On World Humanitarian Day, the Embassy of Ireland reaffirms our commitment to supporting humanitarian workers to achieve their goals.