Ireland supports the transformation of food systems in Tanzania at 2023 Africa Food Systems Forum
News
18 September 2023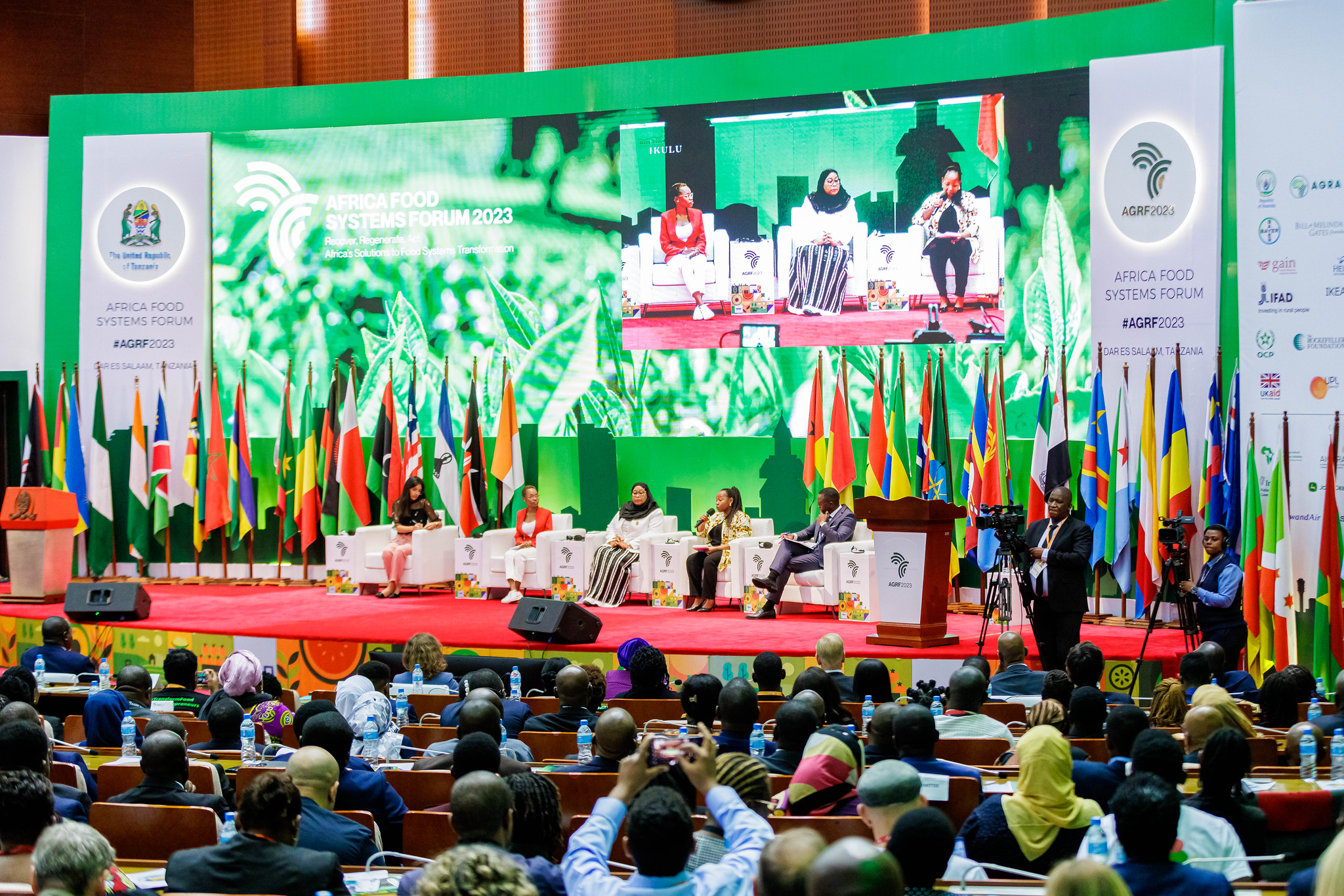 Ireland was proud to participate in the Africa Food Systems Forum hosted by Tanzania this September, as an active partner and stakeholder on food systems development in the country.
The theme of the Summit, Recover, Regenerate, Act, could not have come at a more critical time. There is widespread recognition of the need to build back better from a global food crisis that has resulted from a combination of conflict and insecurity, economic shocks and weather extremes caused by climate change.
As this year's Summit host, Tanzania played a significant role highlighting the practical opportunities for the African continent in adopting sustainable food systems thinking and action. It also highlighted specific domestic opportunities in the subsectors of crops, livestock and the blue economy, emphasising the need for a multi-sectoral development approach to food systems and investment in research and technology.
The Government of Tanzania consistently reinforced the role of the private sector in supporting investment and sectoral growth required as part of sustainable food systems action at the Summit. Tanzania's key state agencies, the Tanzania Investment Centre (TIC) and Zanzibar Investment Promotion Authority (ZIPA), were active throughout the event, particularly in sessions focusing on enabling market-led, sustainable solutions to Tanzania's agricultural transformation challenges.
Inclusion was another central theme of the Summit, with speakers and delegates focusing on nutrition, gender equality, climate action and youth participation as core foundations for sustainable food systems. In her opening remarks, AGRA President Agnes Kalibata urged the Summit to focus on action, rather than descriptions of problems, setting the tone for a series of sessions and exchanges on what works to foster sustainable food systems in practice. In his opening remarks, Shenggen Fan of the CGIAR urged Africa to learn from the mistakes made in Asia in focusing solely on food production, and "not to forget about climate and nutrition."
Ireland has committed to supporting global coordination mechanisms for food systems transformation and, through its Embassy network, to support national level food system transformation pathways, including here in Tanzania. Following the Food Systems Summit and the Nutrition for Growth Summit in 2021, Ireland pledged to continue to champion a focus on hunger and acute malnutrition, with particular emphasis on children, pledging to spend €800 million over five years on nutrition programmes and interventions.
In 2023, Ireland will provide a total of €230 million for action and programmes on food, agriculture and nutrition. In Tanzania, Ireland supports a range of partnerships in the crops, blue economy and dairy sub-sectors, with the aim of generating evidence and lessons on what works for food systems development in Tanzania.
These programs include the Climate Smart Agriculture program on sorghum production with WFP in Dodoma; the Maziwa Faida dairy program with TALIRI and Teagasc in Tanga; the COUNSENUTH Lishe Kijinsia program promoting positive nutrition outcomes in Dodoma; and the Bahari Mali program with IUCN to promote sustainable livelihoods in the blue economy in the Tanga-Pemba seascape.
Throughout our wide range of partnerships and policy level engagements, gender equality and women's empowerment is the central focus of all of Ireland's work in Tanzania. Empowering marginalised women and girls is at the heart of the Embassy's Strategy for Tanzania (2022–2026), as part of which climate action has been identified as an emerging pillar and key area for growth.
Overall the Africa Food Systems Forum provided a timely and energetic platform to redouble efforts to achieve resilient food systems for Africa, and to agree commitments and linkages in the lead-up to COP28.
Moving forward, Ireland remains committed to supporting sustainable and inclusive food systems, by building resilience to stresses and shocks; making healthy diets affordable and accessible; and working together with partners across government, civil society, private sector and the UN System in Tanzania.