Tackling poverty for Tanzanian women and youth with PSSN II
News
11 October 2021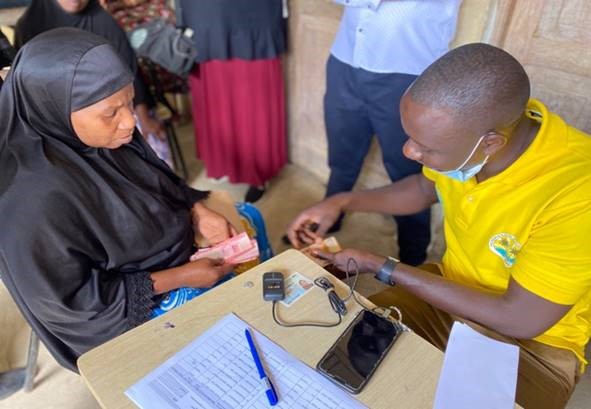 Ireland recognises the importance of productive economic activities in breaking the cycle of poverty and inequality, and is committed to delivering more sustainable livelihoods for poor women and youth in Tanzania.
In line with this, Ireland through its Embassy in Dar es Salaam has disbursed a €2 million grant to the Tanzania Social Action Fund (TASAF) in support of Tanzania's Productive Social Safety Net Programme Phase II (PSSN II).
PSSN II (and PSSN I before it) is Tanzania's primary social assistance programme that targets 1.4 million of the country's poorest households, and will play an important role in cushioning the economic impact of COVID-19 for the most vulnerable members of society.
The objective of PSSN II is to improve access to income-earning opportunities and socio-economic services for targeted poor households while enhancing and protecting the human capital of their children. The programme will be implemented for a period of four years from 2020 - 2024 by the Government of Tanzania (through TASAF), operating in both mainland Tanzania and Zanzibar and will continue to target the poorest and most vulnerable households. The programme is financed by the Government of Tanzania, the World Bank and other Development Partners.
Social protection systems, particularly social assistance programmes, are widely recognised as an important tool to mitigate the socio-economic impact of COVID-19. As a result, support to social protection has been identified as one of the key strategic priorities of Ireland's International Development Response to COVID-19.
This support of PSSN II is in line with commitments made in the Mission Strategy for Tanzania and the Great Lakes sub-region to support interventions, which enable national social protection instruments to have a greater impact for women and explore opportunities to provide direct support to the national social protection system. The support also aligns with the Irish Aid Social Protection Strategy (2017) and the social protection commitments made in A Better World, Ireland's Policy for International Development.
The project includes a combination of cash transfers and livelihood interventions with the aim of increasing household incomes through building household level assets, enhancing risk management and facilitating a shift to more productive types of employment.
Cash transfers are expected to build the capacity of children to ensure that they become productive members of society over time, and that beneficiary households can meet a level of resilience, which will reduce their vulnerability to shock and enable them to eventually graduate from the programme.
The Public Works component aims to create productive assets at community level and provide temporary employment opportunities to beneficiaries, further contributing to household income to mitigate food shortages in between harvests.
The programme also includes a capacity building component which builds on system strengthening under PSSN I including strengthening information management systems (IMS), a unified registry of beneficiaries (UBS), electronic payments systems, a grievance re-dress mechanism, monitoring, reporting and evaluation systems and programme management and delivery through TASAF.
This €2 Million grant will be Ireland's first contribution to PSSN. The programme intends to scale up full national coverage, in order to reach all those in extreme poverty.