Promoting Transparency and Unlocking potential of Blue Economy: CELEBRATING WORLD OCEAN DAY 2021
News
08 June 2021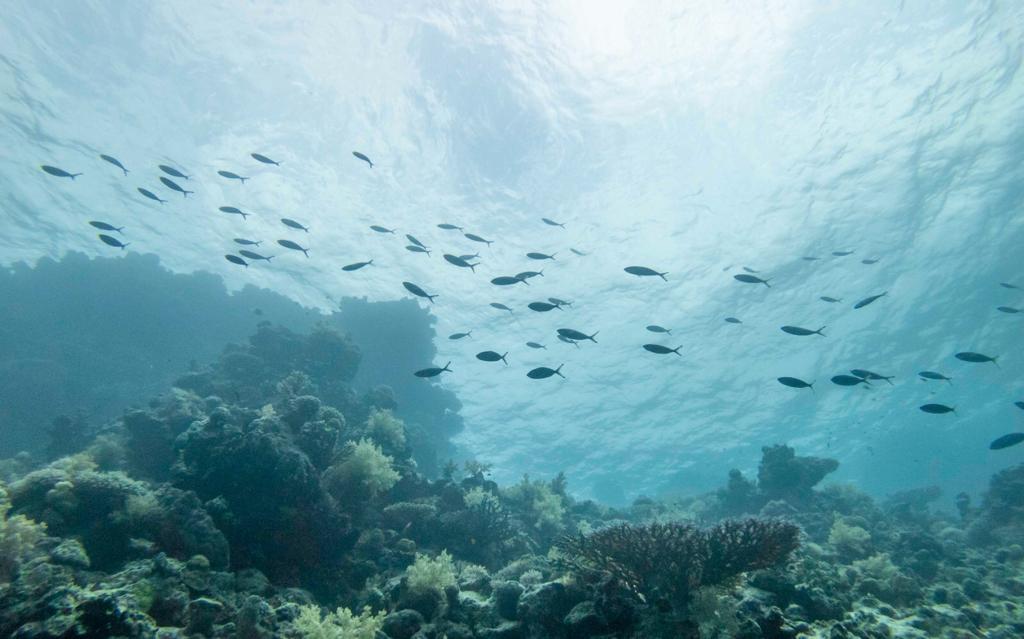 Our ocean provides countless benefits to the planet, livelihoods of people, and economies of countries across the globe. The ocean provides half of the world's oxygen, absorbs 50 times more carbon dioxide than the atmosphere, and regulates climate. The ocean also provides our food and medical products that are crucial to the survival of humanity, while also supporting employment, trade, source of energy, transportation of goods and people, and recreation.
On 8 June every year, people across the world come together to celebrate World Ocean Day to remind ourselves of the indispensable role our ocean play. This year's celebration will be under the theme The Ocean: Life and Livelihoods, echoing the support the ocean provides to sustain life and livelihoods. The theme also reflects the 'drop the S' campaign that refers to 'one big ocean' rather than 'oceans'. The campaign reinforces the notion of connectedness, calling for joint actions and reminds people that the ocean is part of one global system meaning that what happens in one part of the ocean will affect other parts too.
As an island, Ireland recognises the significance of the ocean and is aware of the potential adverse impacts if the ocean continues to be threatened. The ocean is faced with unprecedented challenges from the impacts of climate change, pollution and overexploitation of its resources. Focusing on ocean and promotion of a sustainable blue economy is already a climate diplomacy and funding priority for Ireland. This is also reflected at the Mission where blue economy, climate resilience and sustainable development are expected to form a core part of the new Mission strategy starting next year.
The Mission is already supporting the Fisheries Transparency Initiative (FiTI) implemented in four Small Island Developing States (SIDS) of Comoros, Cabo Verde, Mauritius and Sao Tome and Principe. The support contributes to increased transparency, participation in fisheries governance, multi-stakeholder collaboration and promotion of sustainable fisheries. FiTI, therefore, provides internationally recognised procedures to achieve and maintain high-level transparency on the management of the marine fisheries sector and activities of fishers and fishing companies.
The Mission also intends to support a blue economy initiative at the Tanga-Pemba seascape in Tanzania. This aims to unlock the development of the blue economy by contributing to improved coastal community livelihoods, explore potential synergies with SIDS in the region, and enhance inclusive conservation. The initiative is expected to build on past links in Tanga and build new ones across the seascape and the Western Indian Ocean region.