Appreciation to Vietnamese volunteers to Operation Walk Ireland 2018 Mission.
News
12 April 2018
Hanoi 12 April 2018
Ambassador Cáit Moran presented Certificates of Appreciation to Vietnamese volunteers who provided great support to the medical mission of Operation Walk Ireland to Vietnam on 10 – 18 March 2018. Mr. Ciaran O'Connell, a member of Ireland's community, did an incredible job on a voluntary basis in recruiting and coordinating Vietnamese volunteers who worked as translators and support staff to assist Irish medical personnel in their medical mission in Hanoi.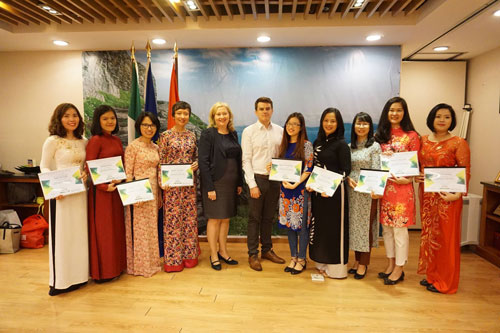 The Operation Walk Ireland 2018 Mission, consisting of 83 Irish medical personnel, worked closely with Vietnamese doctors at the 108 Military Central Hospital to carry out joint replacement operations on 48 Vietnamese patients of limited means who would otherwise not have been able to have the life changing surgery.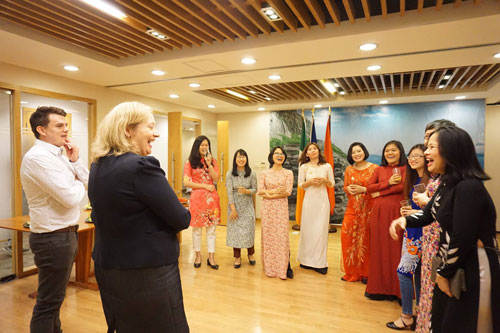 Ambassador Moran commended the volunteers for their invaluable support to this humanitarian effort.