Embassy meets Irish young people volunteering in Vietnam
News
09 August 2018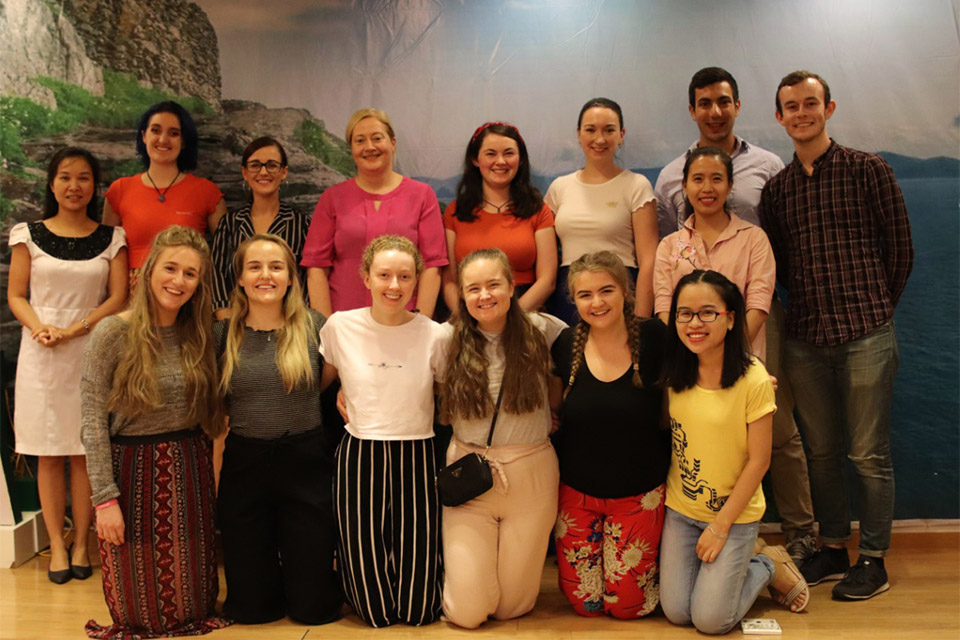 The Embassy of Ireland in Hanoi was delighted to welcome a group of 10 Irish volunteers, who undertook a four-week voluntary programme in Vietnam. The group came to Vietnam under the Irish Aid-funded youth exchange programme between SERVE - an Irish development and volunteering organisation, and the Centre for Sustainable Development Studies.
The group met with Ambassador Cáit Moran and learnt about the Embassy's work in Vietnam and shared their experience of volunteering in Vietnam.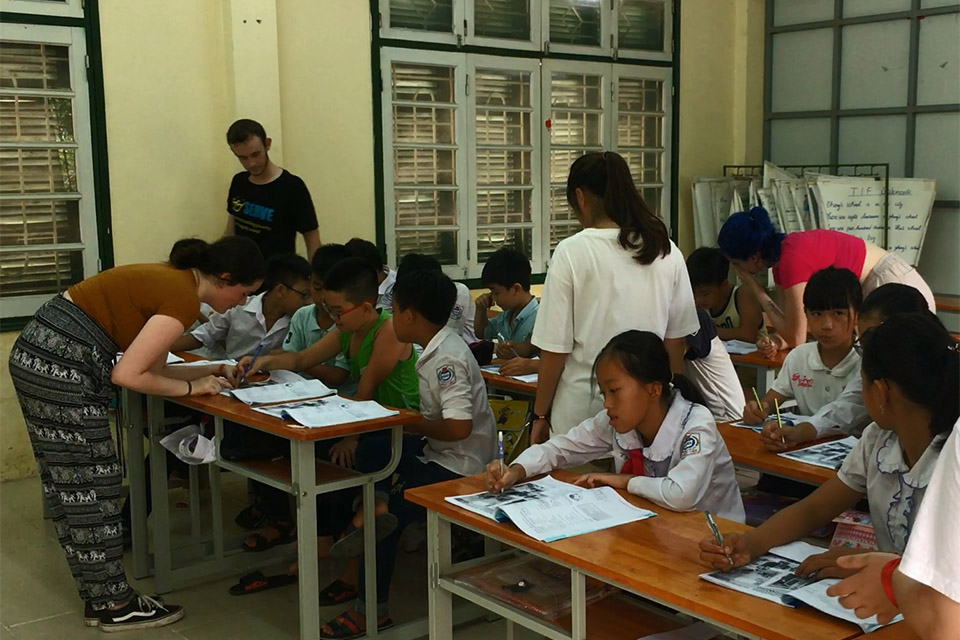 SERVE's volunteers spent two weeks in Quoc Oai district in the suburb of Hanoi, teaching English and organising cultural and sport activities for Vietnamese kids. They spent two weeks at the Friendship Village organising educational activities for the children there. Peace Village is a charitable and social organization which supports children and youth with disabilities in Hanoi and the neighbouring provinces. The Centre is home to more than 150 children and youth with different type of disability.