Hanoi 'goes green' on St. Patrick's Day, and Ireland Day 2019
Event
08 March 2019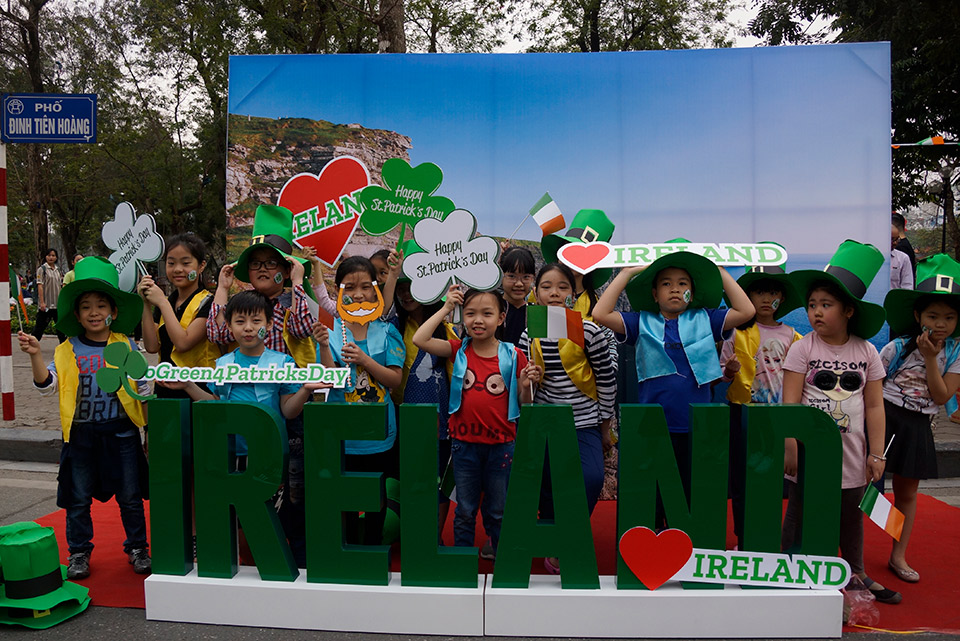 Every year on the 17th March, Ireland and its people celebrate St. Patrick's Day, Ireland's national day. With up to 70 million people around the world having Irish ancestry and many more friends of Ireland, St. Patrick's Day is a worldwide celebration.
Since 2010 a very special initiative called 'Ireland's Global Greening' initiative has grown to become a major worldwide campaign in which landmark sites around the world, such as the Empire State building in New York, City Hall in London, and the Great Wall of China, will 'turn green' to mark St. Patrick's Day.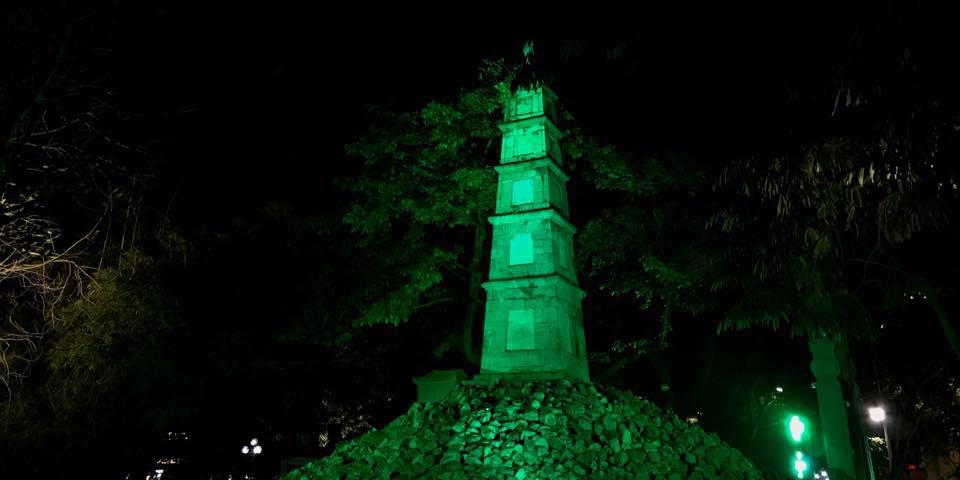 This year, we are pleased to announce that the City of Hanoi will continue to join the Global Greening Initiative for the third time. The Pen Monument in Hoan Kiem Lake is set to 'go green' to celebrate St. Patrick's Day – Ireland's National Day.
To mark this special day, the 'Ireland Day' festival, a fun-filled free public event of Irish cultural activities will be organised by the Friends of Ireland in Vietnam group in the afternoon of Saturday 16th March in Hoan Kiem lake.
We are delighted the Traditional Irish Music Society of University College Cork (UCC Tradsoc) will join us and bring some of the best Irish music and dance to both the 'Ireland Day' and the 'Green Lighting Ceremony'.
Leaders of Hanoi city, representatives from relevant departments, our partners and friends of Ireland are expected to join the event.
Media partners are invited to attend and cover the event.
Date: Saturday 16 March 2019
- 13:00 – 17:00 Ireland Day festival
- 18:30 – 20:30 Green Lighting ceremony
Venue: Pen Monument, Hoan Kiem Lake.
For further details on the event and activities: www.facebook.com/irishembassyinvietnam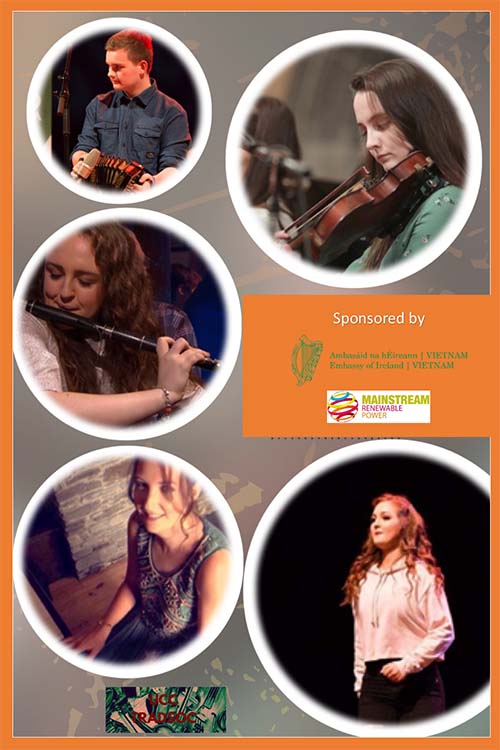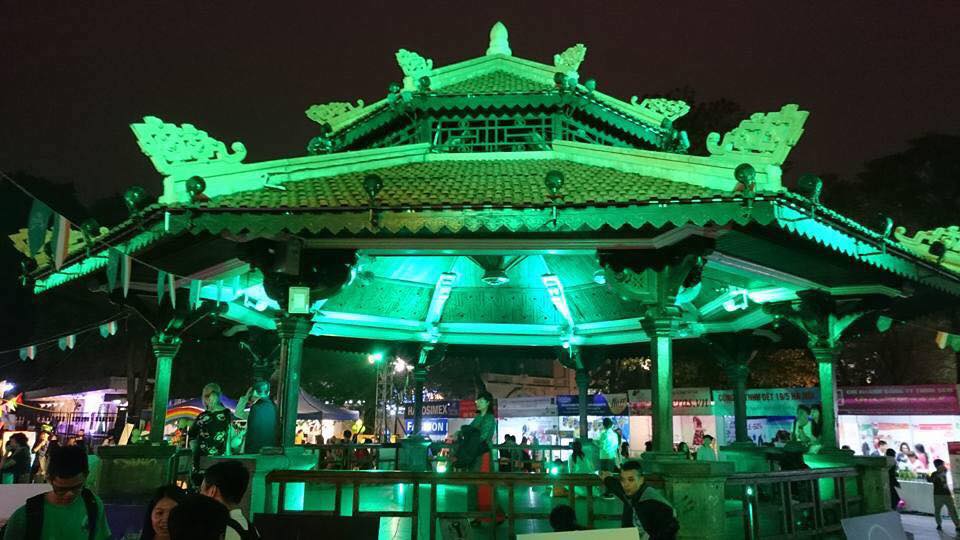 The Octagon House in Ly Thai To park turned green on St. Patrick's Day 2017
Notes for Editors:
Ireland opened an Embassy in Hà Nội in 2005. Trade between our two countries has grown significantly in recent years to nearly 500 million EURO in 2017. Priority sectors in trade between Ireland and Vietnam include: higher education, aviation, agri-business, clean energy, ICT, and medical devices.
Over 26,000 Irish visitors travel to Vietnam each year, and we have a resident Irish community of over 1,000 who are particularly active in education and in business.
Ireland's development cooperation for Vietnam is based on annual funding of over 7 million EURO for four years (2017-2020), focussing on reducing poverty and inequality, supporting equality and diversity, and promoting respect for human rights.
Since 2007, over 250 Vietnamese students (62% female and 38% male) have received full scholarships from the Government of Ireland Scholarship Programme for Vietnam to study post-graduate level in Irish Higher Education Institutions.
2019 will mark the 10th anniversary of the Global Greening initiative, a world-wide unique campaign by Tourism Ireland. This year on St Patrick's Day, over 300 of the world's most famous landmarks (stadiums, statues, museums and towers…) in over 32 countries around the world will 'turn green' for the day.
In 2017, Hanoi became the first city in South East Asia to join Ireland's Global Greening Campaign. This year, Hanoi continue to join the campaign for the third time. Images of Hanoi 'going green' have been included in the promotional material of Tourism Ireland as part of a global promotion campaign.