Ireland – Vietnam third level education linkages continue to grow
News
13 March 2019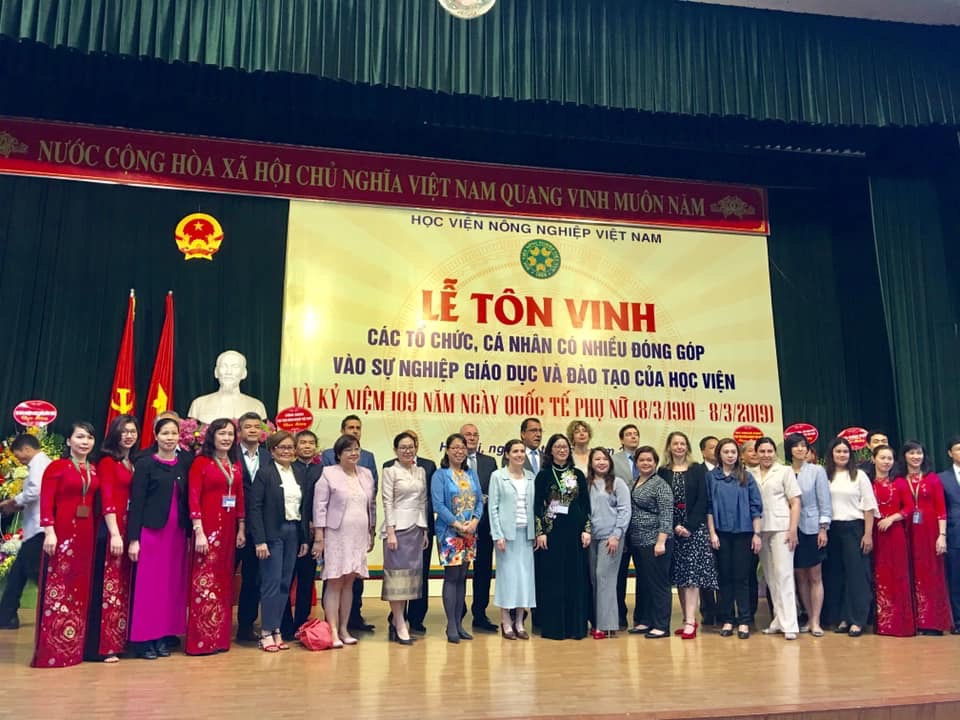 Ms Elisa Cavacece, Deputy Head of Mission attended the Recognition Ceremony for Organisations and Individual's notable contribution to Vietnam National University of Agriculture's (VNUA) development and International Women's Day Celebration 2019.
VNUA appreciates the support from international organisations and partners including Ireland and expressed their strong interest in strengthening the cooperation with universities, research institutes from other countries including Ireland.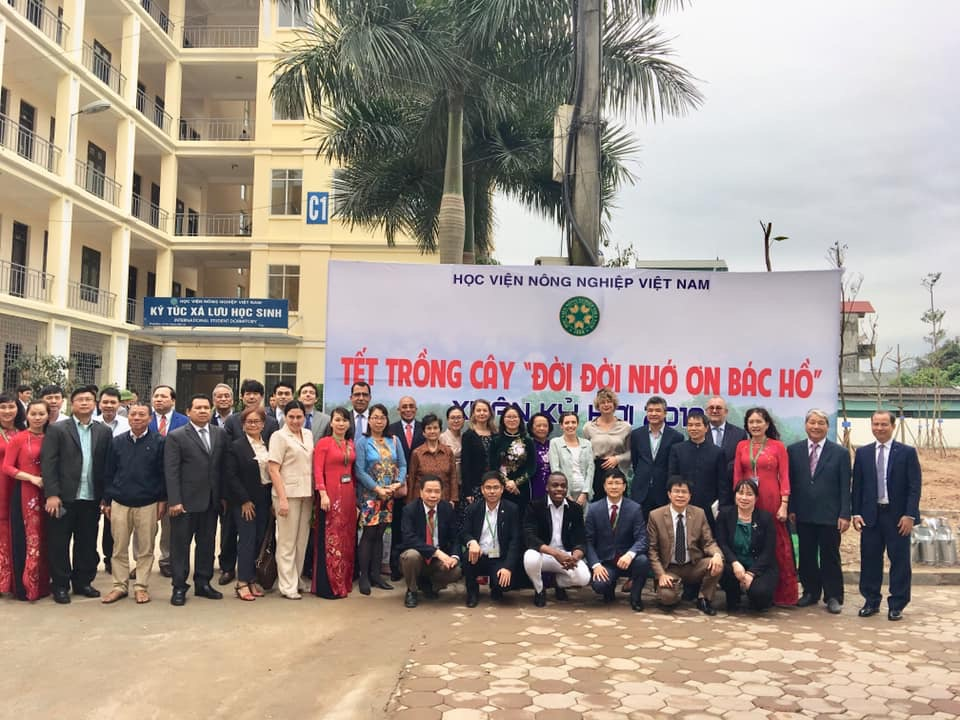 Ireland has provided support to the VNUA in capacity building, curriculum development, exchange of lecturers and students via the educational initiative called VIBE - Vietnam Ireland Bilateral Education Exchange Programme funded by Embassy Hanoi. Under VIBE, a new Bachelor program on Food Science and Business was launched in 2018 with 91 students enrolled. This is the result of two years collaboration between VNUA and University College Cork.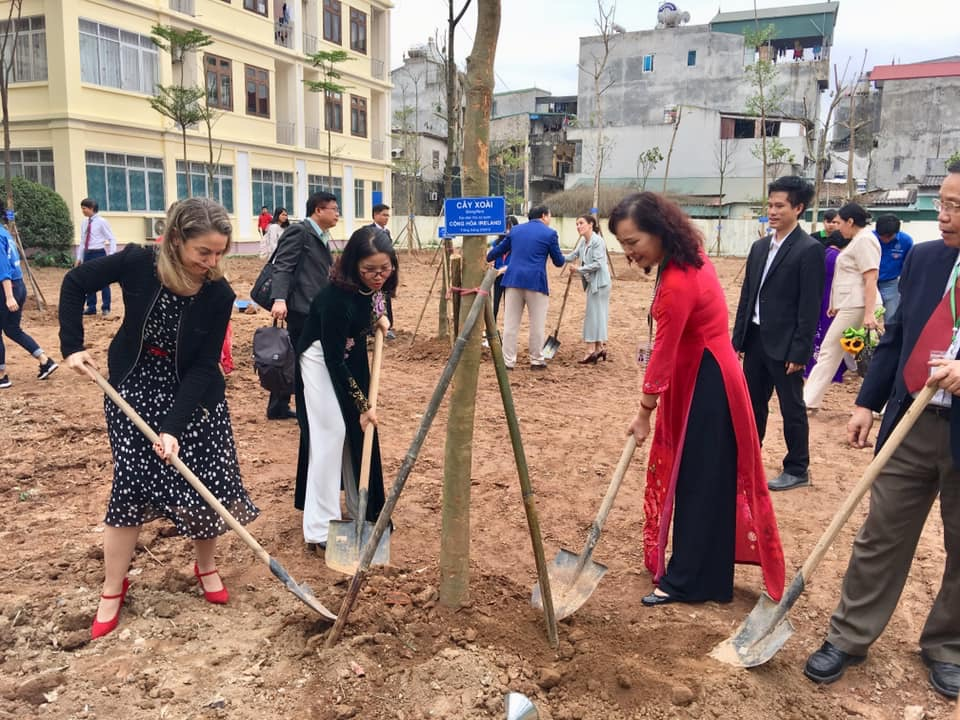 Ms Elisa Cavacece joined Professor Nguyen Thi Lan, President of VNUA at the tree plantation ceremony.
Another on-going programme is a collaboration between VNUA and NUI Galway on cooperation on climate resilient agriculture and environmentally sustainable landscapes in a manner that contributes to the sustainable development goals. A three parties programme between VNUA, Department of Agricultural Economics of the Ministry of Planning and Investment and UCC was also set up in 2018 to exchange learnings on how to assess efficiency I investments in agricultural projects.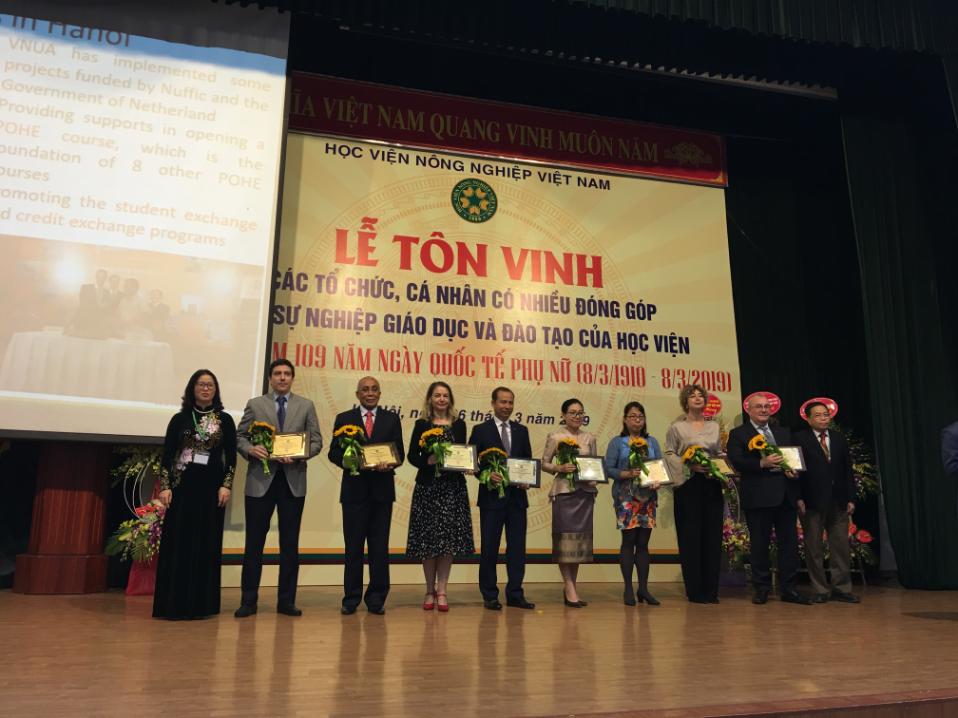 The ceremony also recognises the tremendous contribution of the female researchers, scientists, lecturers of the VNUA.