Global Ireland Greening Vietnam
Event
15 March 2019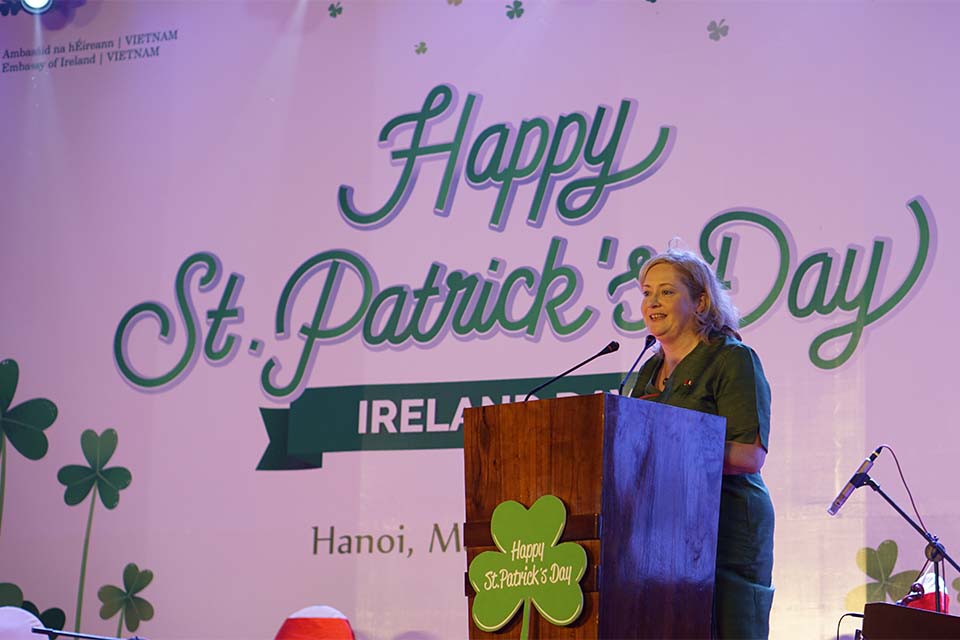 On March 17th, Ireland, our diaspora, and our many friends celebrate our national day, St. Patrick's Day.
It is a global celebration San Francisco, from Beijing to Bucharest, and in countless other locations.
St. Patrick's Day is a time of celebration – both in Ireland and for all those of people of Irish descent and for the friends of Ireland around the world. Here in Vietnam we celebrate the contribution of the many friends of Ireland in Vietnam, who have helped the partnership between our two countries flourish.
This year, Ireland is commemorating the centenary of the meeting of Ireland's first truly democratic parliament, Dáil Eireann. It marked a critical step on our path to independence two years later. The founding generation of Irish leaders inherited a very problematic economic situation. Widespread poverty and underdevelopment was reinforced by partition which split the industrialised north from the agricultural south. Involuntary emigration would continue to be a major and debilitating feature of our society for many decades as we searched for ways to develop our economy.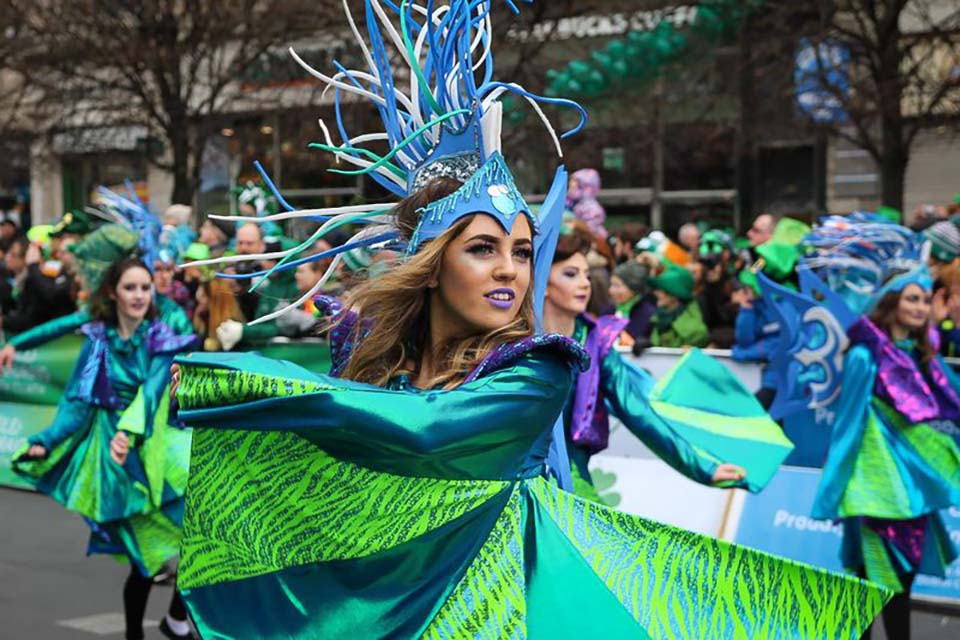 The key to our ultimate success was opening our economy to world trade. That first parliament sent a message to the Free Nations of the World. It affirmed their vision of Ireland as 'the gateway of the Atlantic… the point upon which great trade routes between East and West converge'. Membership of the European Union and Foreign Direct Investment, bulwarked by free education in Ireland and a focus on innovation, became the platform for our economic success.
Our state has been global in outlook from its earliest days. That remains our vision today. A vision that is wholeheartedly based on Ireland's membership of the European Union which has helped our country to transform itself into the thriving prosperous and peaceful place it is now. A vision that has at its core, our unwaivering commitment to a strong and fair multilateral system and our 'can-do' energy at the United Nations, where this week in New York we are chairing the Commission on the Status of Women.
Our special collaboration at the United Nations on critical issues like the SDGs, cluster munitions, non-proliferation of nuclear weapons and the women, peace and security agenda, is a testament to our shared values. Ireland has a proud record on UN Peacekeeping – with an unbroken 60 years of service in UN peacekeeping. And we are pleased to see Vietnam stepping up to serve on UN Peacekeeping efforts. Last year Ireland was delighted to host personnel from Vietnam's Defence Forces for training on protection of civilians in crises situations and we look forward to supporting Vietnam as it grows its engagement.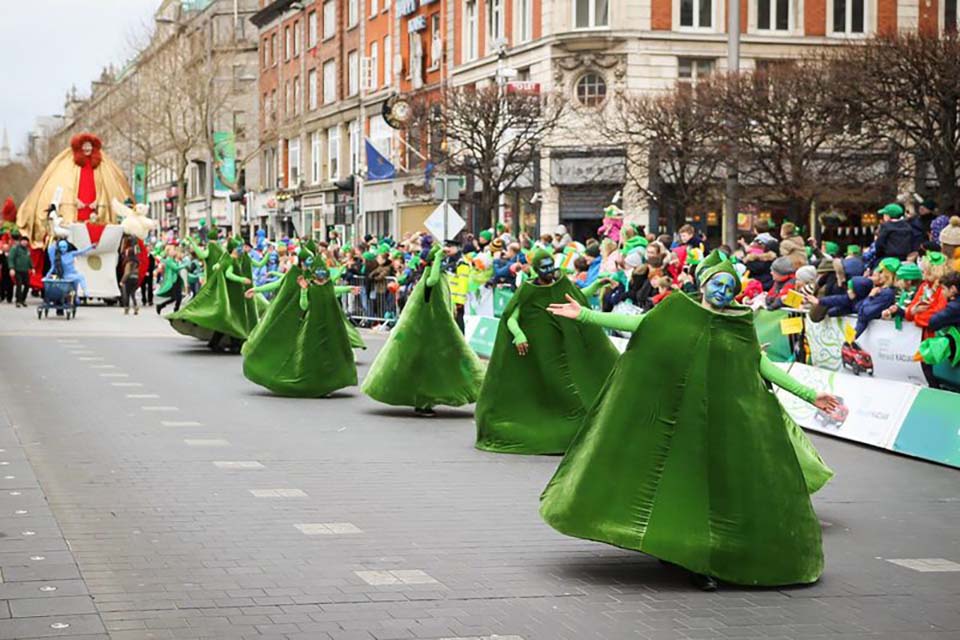 As a mark of our commitment to the values of peace, humanitarian equality and justice Ireland is seeking United Nations Security Council membership in 2021-2022. Our candidature reflects Ireland's continuing engagement on issues of international importance and the centrality of the UN to our foreign policy.
For Ireland, this is a time of year to recognise special relationships. This year we will launch a new Asia Pacific Strategy to guide Ireland's engagement with this great, diverse and fast growing region. In Vietnam we are committed to cooperation for the mutual benefit of both our peoples, and to deepening our ties, politically and economically. We fully support the EU-Vietnam Free Trade Agreement, and are eager to see the mutual benefits it will bring to Vietnam and Ireland. Through our Global Ireland policy we aim to double the impact and scope of Ireland's overseas international engagement by 2025. Here in Vietnam we are increasing our presence and our engagement. This year we will open a Trade Promotion Office in Ho Chi Minh City this year to grow our trade and investment ties further. We will continue our support for Vietnam's commitment to achieve the Sustainable Development Goals and to rise to the challenge of developing a knowledge based '4.0 ready' economy.
Culture and sport is a huge part of our celebration of St Patrick's Day and this year will be our biggest celebration yet. We have a feast of special events this St Patrick's weekend so that everyone can enjoy a little taste of Ireland's culture. 2019 will mark the tenth year of Tourism Ireland's Global Greening initiative – when hundreds of iconic landmarks and sites around the world will go green to celebrate Ireland's national day. Here in Vietnam, this marks the 3rdyear that we will have a greening ceremony in partnership with the City of Hanoi and the Friends of Ireland group. We hope that The World & Vietnam readers will join us this Saturday for this special free public cultural event at Hoan Kiem Lake to enjoy a taste of Ireland's culture and to help Hanoi 'go green'.
The World & Vietnam Report
15 March 2019