Irish Ambassador congratulates the first students majoring International Development Studies
News
17 September 2018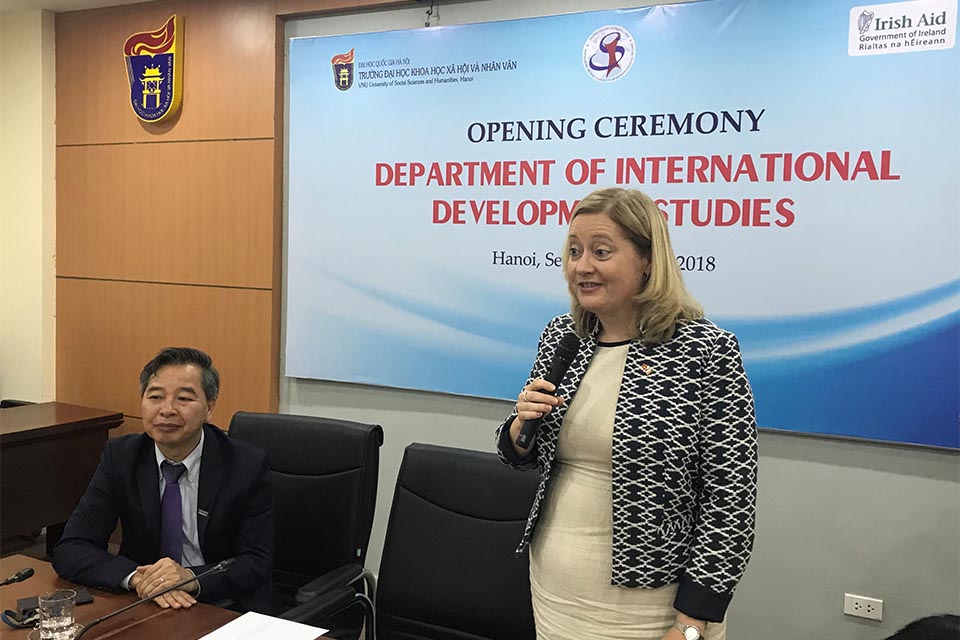 Ambassador Cáit Moran addressed the launch of a new programme on International Development Studies at the University of Social Sciences and Humanity (USSH), Vietnam National University Hanoi. The programme will equip graduates with the skills and knowledge to address some of the key contemporary development challenges that Vietnam will face in the coming decades.
Irish Aid funding helps to build capacity for USSH's academic staff in key areas of international studies in the context of rapid development in Vietnam. University College Cork's Faculty of International Studies and Faculty of Food Business and Development will assist with curriculum development, and training for lecturers of USSH. The two universities will hold field trips and exchanges for academic staff and students.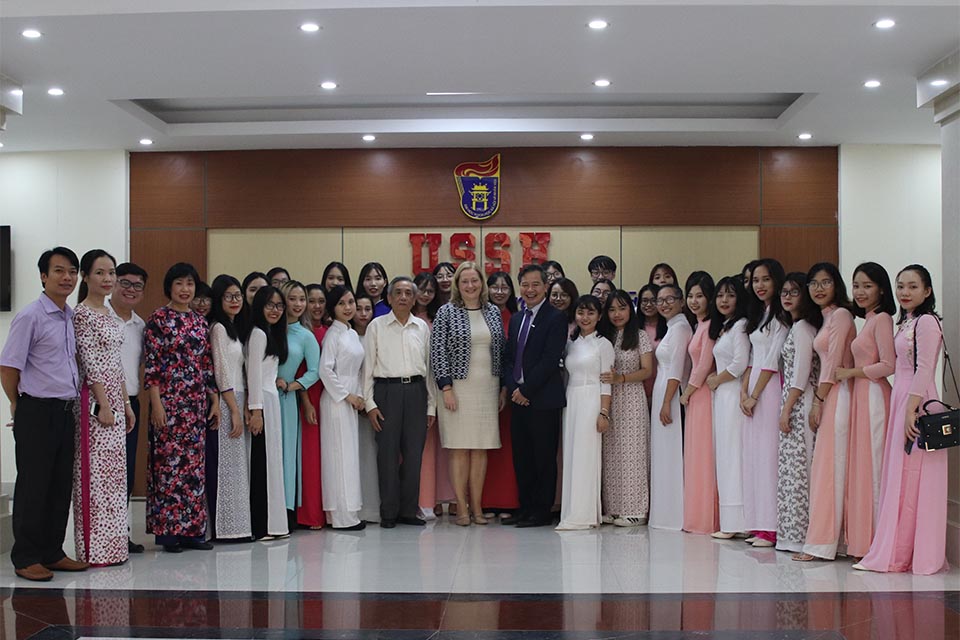 The launching of the new programme marks an important milestone in the two universities' partnership. With support from UCC, USSH is the first institution in Vietnam to offer this programme. The first batch of students have been enrolled for the academic year 2018-2019.
The Embassy is delighted to support this partnership between USSH and University College Cork, through the Vietnam Ireland Bilateral Education Exchange (VIBE) Programme. VIBE's objective is to encourage and deepen third-level education linkages between Irish and Vietnamese education and research institutions.