Tánaiste Simon Coveney met with Vietnamese students from Danang University of Economics
News
20 August 2018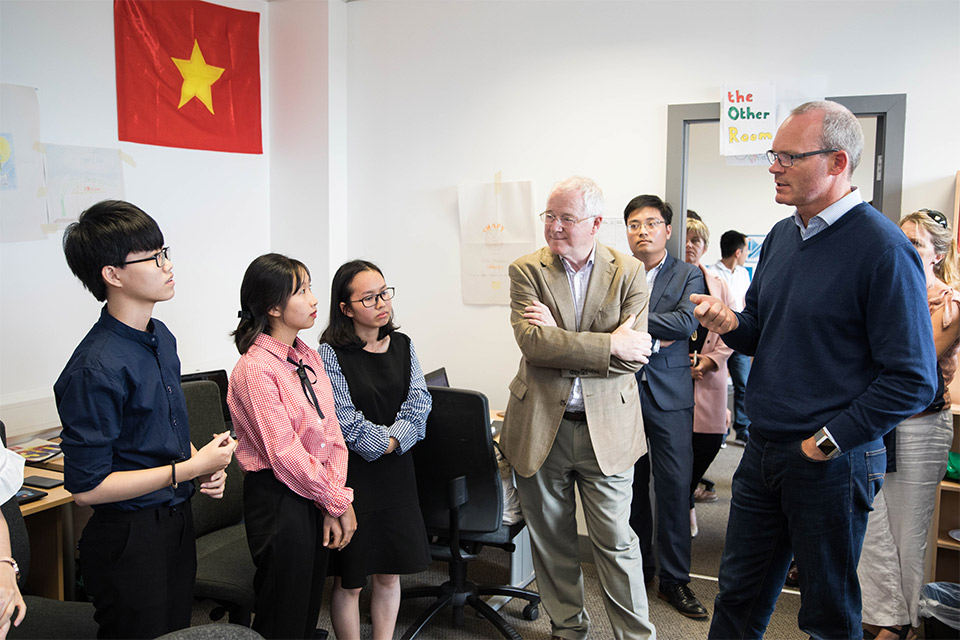 Vietnamese students from Da Nang, Vietnam's third largest city, participated in the Student Incubation Programme at Cork Institute of Technology, known as Student Inc. which encourages student entrepreneurs to develop business ideas.
The partnership between Da Nang University of Economics and CIT/Rubicon is funded from the Irish Aid programme for Vietnam and the Mekong sub-region which is managed by our Embassy in Hanoi.
The project, running now for the third year, is strengthening student entrepreneurship in central Vietnam, with training delivered by CIT and Rubicon staff, and supporting a strong start-up culture through the "Startup Runway" competition in Da Nang City which was more recently been opened up across the central Vietnam region.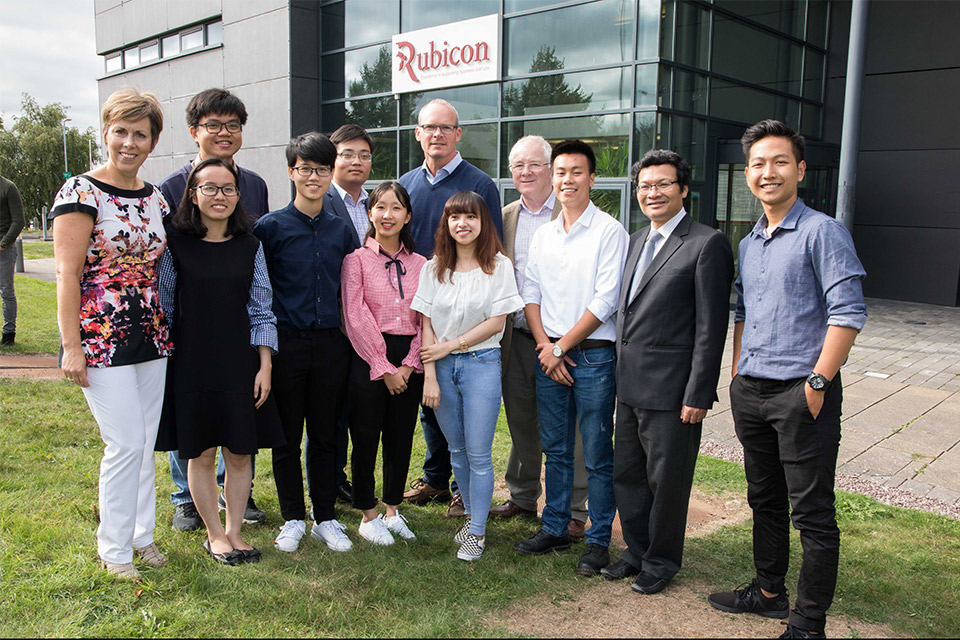 The partnership includes an annual student entrepreneurship start-up competition in Vietnam in which one representative from each of the top three winning teams travels to Ireland to spend a month at the Rubicon, joining other students who are participating in the CIT Student Summer Accelerator Programme, Student Inc. Thirteen Vietnamese students have so far travelled to CIT for training under this programme.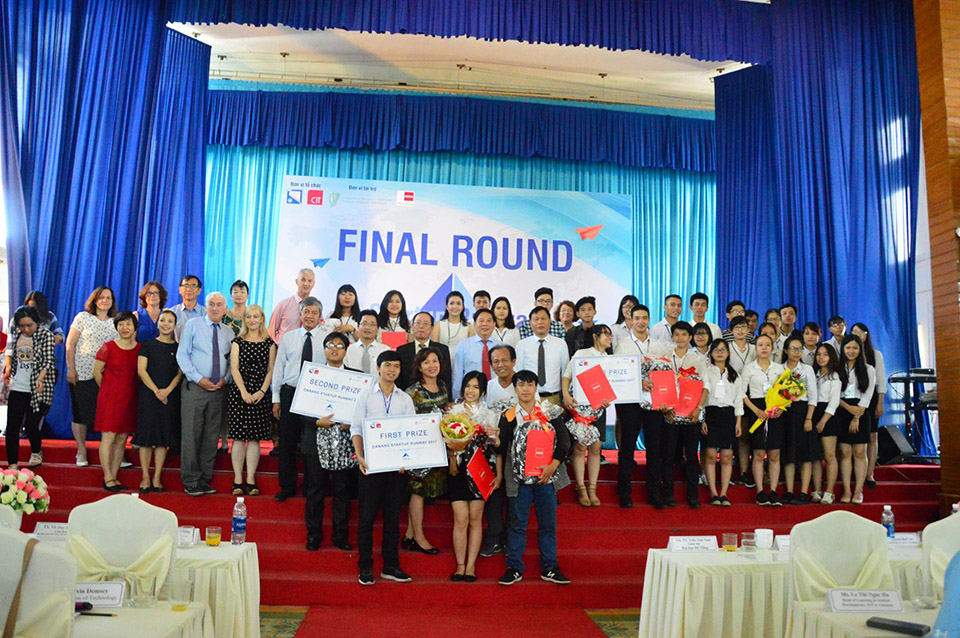 There has been significant exchange between the CIT and Da Nang since the programme commenced. The partnership has had unanticipated and positive spin-offs outside of the educational sphere, particularly in relation to trade links which may allow for Irish companies interested in establishing a presence in the region to be based in Da Nang's incubator centre and vice versa.