Learning and Knowledge Exchange between Ireland-Vietnam in development and environment studies
News
27 August 2018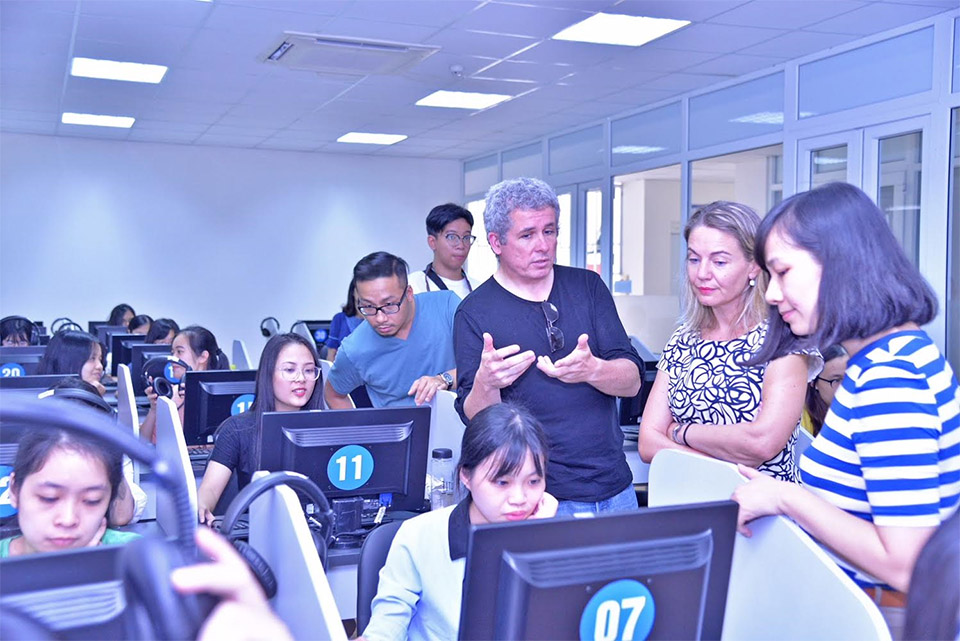 Ms. Elisa Cavacece, Deputy Head of Mission and Head of Development, paid her first visit to Hanoi University (HANU) where she met students and lecturers of the advanced course on the application of geospatial technologies (GIS) into development and environment.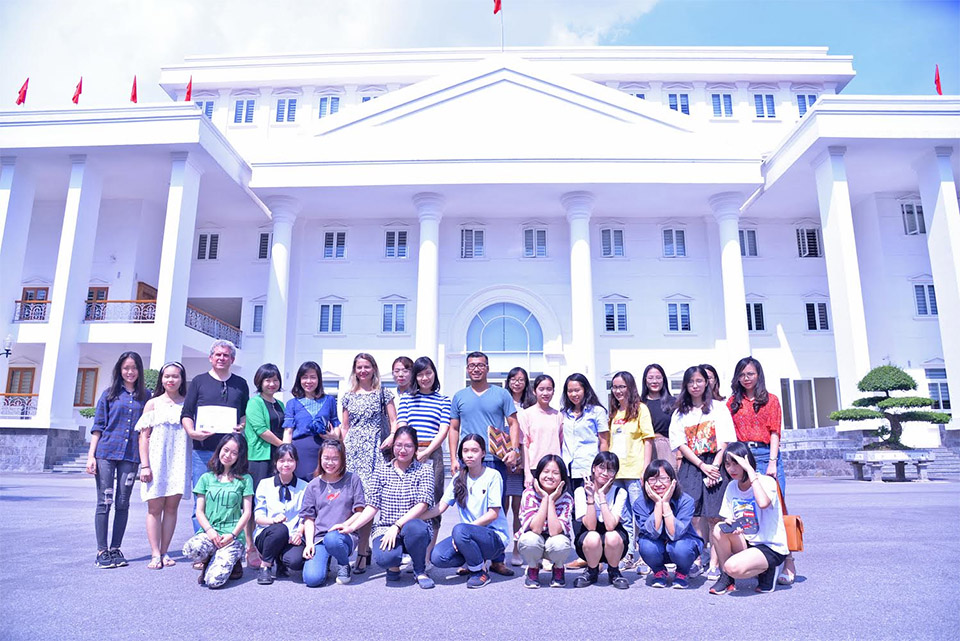 This course has been jointly developed by HANU's Faculty of International Studies and the School of Geography – University College Dublin with funding from Irish Aid under the Vietnam Ireland Bilateral Education Exchange (VIBE) programme.
The programme aims at supporting and enhancing collaboration in teaching and research on development and environment from a social science perspective.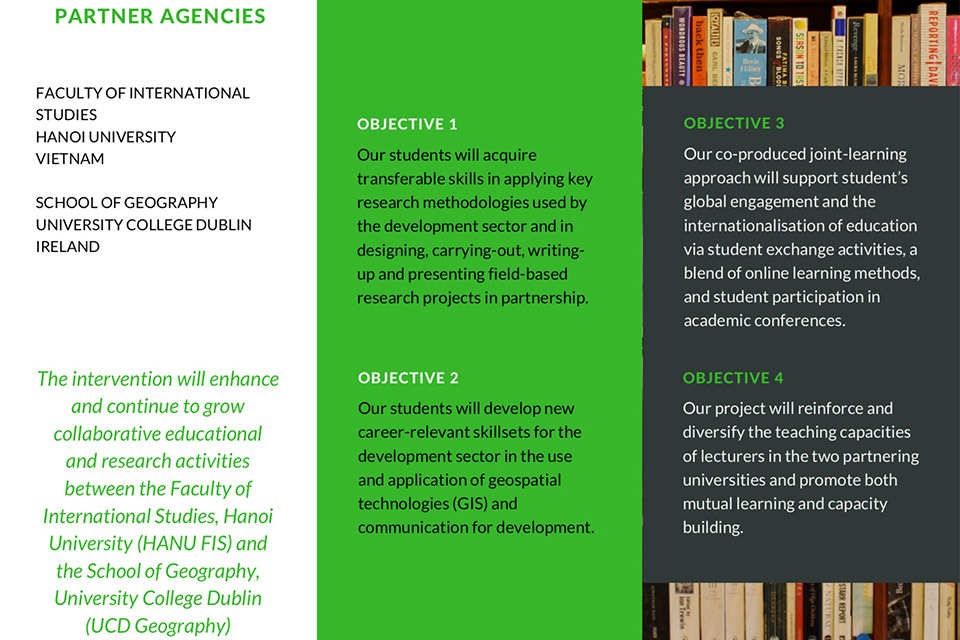 The programme focuses on developing the teaching capacity of lecturers, and training students in the use and application of geospatial technology (GIS) and communication. The four main components of the project are:
+ Enhancing development field research
+ Designing and delivering GIS module
+ Enhancing communication for development
+ Promoting scholarly academic sharing and learning