Vietnam's economy and Industrial Revolution 4.0
News
22 November 2018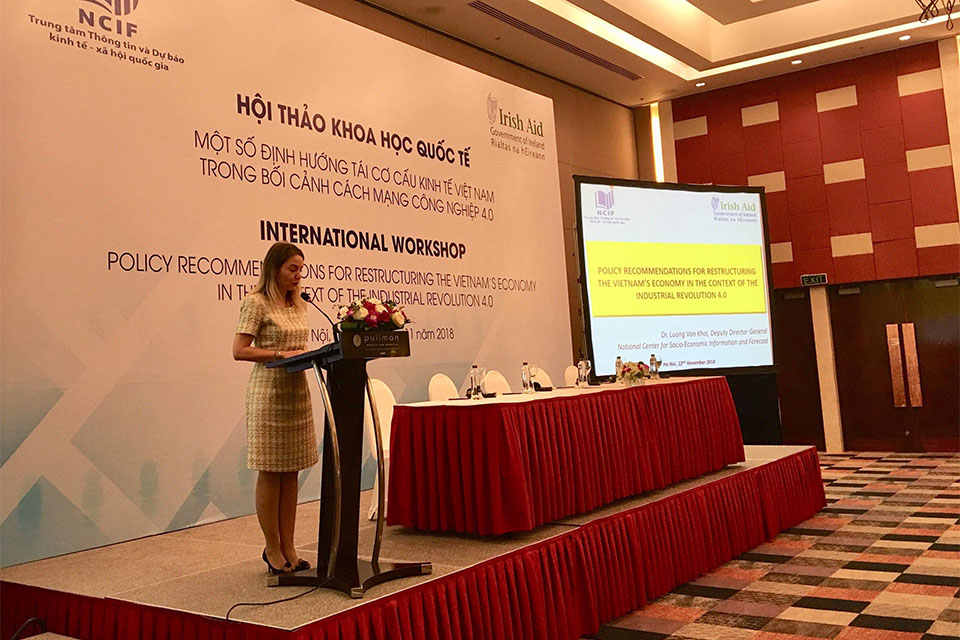 Ms Elisa Cavacece, Deputy Head of Mission, addressed the opening of a workshop on 'Policy Recommendations for restructuring Vietnam's economy in the context of Industrial Revolution 4.0', organised by the National Centre for Socio-Economic Information and Forecasting (NCIF).
The workshop was an important gathering of international and national experts and officials who discussed issues critical to Vietnam's economic development, including the restructuring of Vietnam's economy in general and some specific sector and economic issues in the context of the Industrial Revolution 4.0 (a term often used to refer to the developmental process in the management of manufacturing and chain production).
Ireland's experience in the transformation to a diversified economy with an emphasis on the digital economy and with reference to Industrial Revolution 4.0 was shared by Irish experts and researchers, including Professor John FitzGerald from the Trinity College Dublin and Dr. Conor O'Toole from the Economic and Social Research Institute. Professor FitzGerald has provided continuous support to NCIF since 2009 to build a medium-term macroeconomic model for the Vietnamese economy, which is known as the 'Van Mieu' model.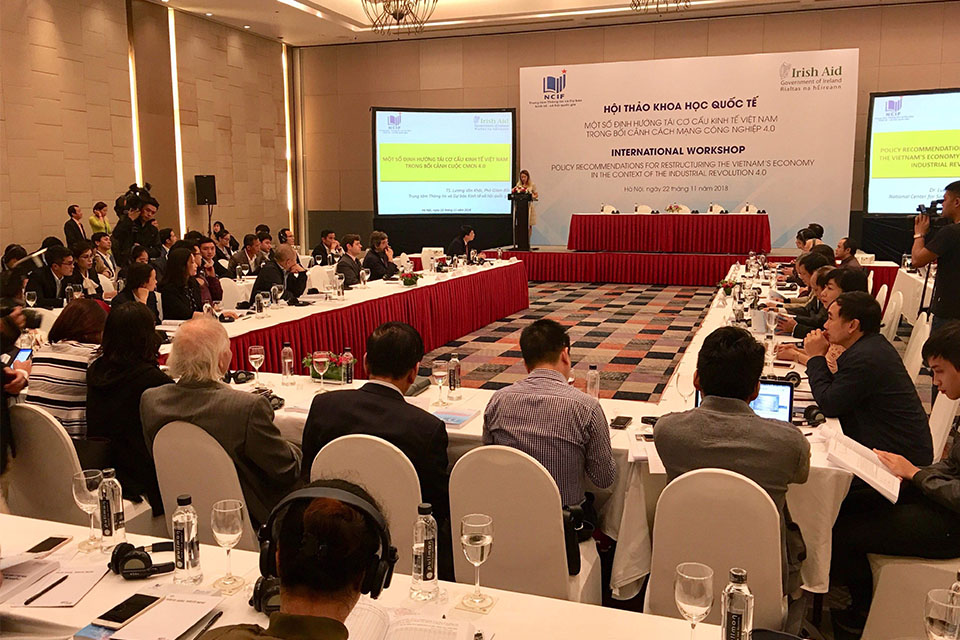 The workshop represents a key deliverable for this year's cooperation programme between the Embassy and NCIF, which is an integral part of our wider development work. Through this work Ireland provides not just finances but, at the request of the Government of Vietnam, we have also shared our experience, ideas and knowledge – particularly through our innovative knowledge-exchange programme (the Irish Development Exchange Programme for Vietnam – IDEAS).
Since 2015, VIBE has supported 16 institutional links between 15 Vietnamese and 9 Irish higher education insitutions.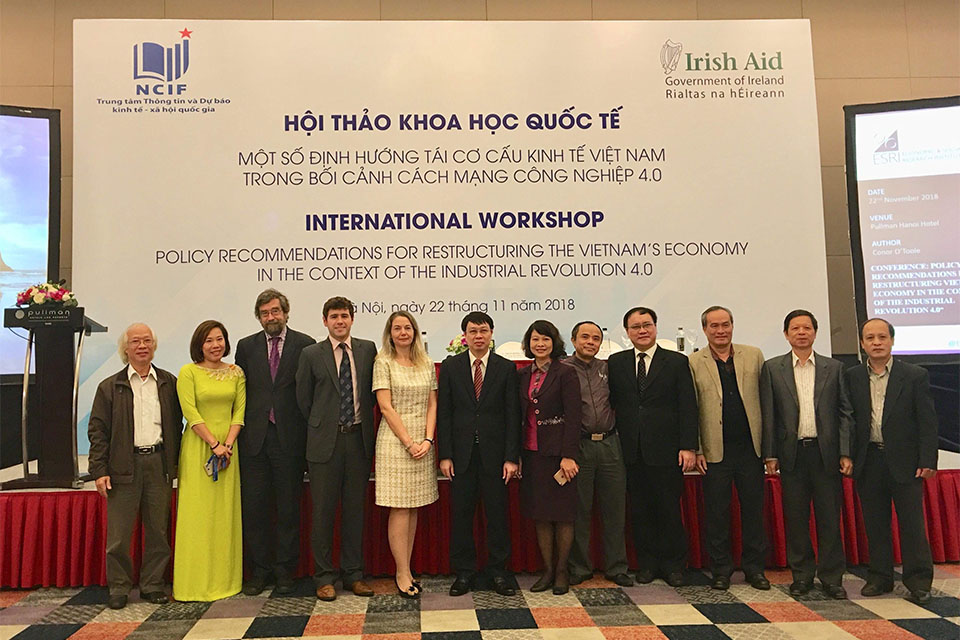 The partnership between NCIF and the Economic and Social Research Institute (ESRI) of Ireland, and Trinity College Dublin, has been one of the greatest success stories of our IDEAS programme.