Ireland supports Ireland - Vietnam third level education linkages
News
11 December 2018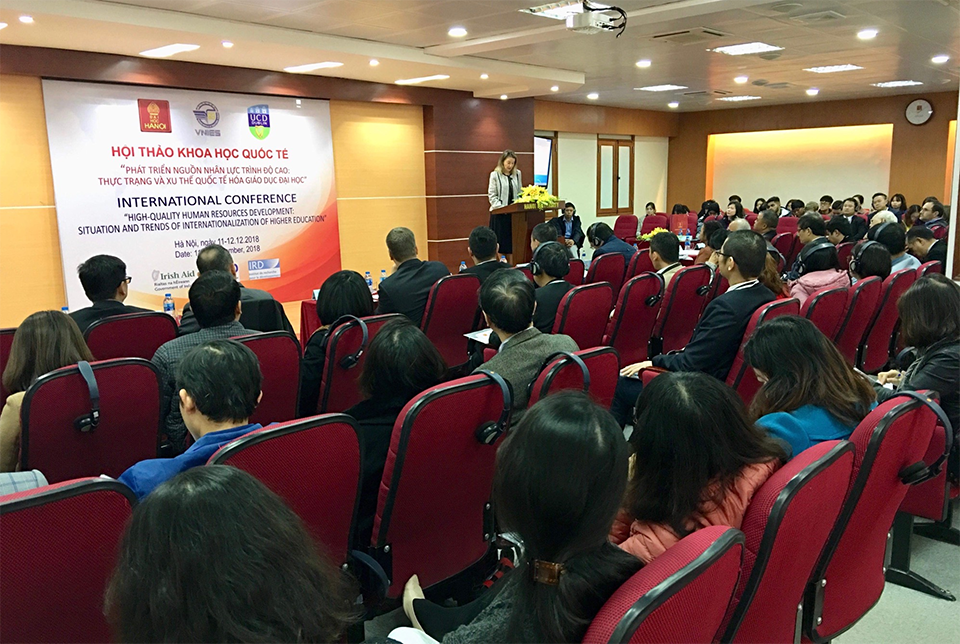 Ms. Elisa Cavacece, Deputy Head of Mission of the Embassy of Ireland and Professor Nguyen Van Trao, President of Hanoi University addressed the opening of the international conference "Development of Human Resources: Situation and Trends of Internationalization of Higher Education" which was co-organised by Hanoi University, the Vietnam Education Research Institute, and University College Dublin.
Development of high quality human resources is the priority of all countries especially in the context of Industrial Revolution 4.0 (or Industry 4.0 - a term often used to refer to the developmental process in the management of manufacturing and chain production). The Conference provides platform for discussion and exchange of the latest studies, share practices on training of higher quality human resource in Vietnam and on the internationalisation of higher education.
Key topics for discussion at the conference, amongst others, included: overview of situation of high quality human resources in Vietnam in IT in the context of Industry 4.0; trends on the development of high quality human resources in Vietnamese labour market; Internet of things and industry 4.0 – implications for education in Vietnam; Situation and trends of internationalisation of higher education.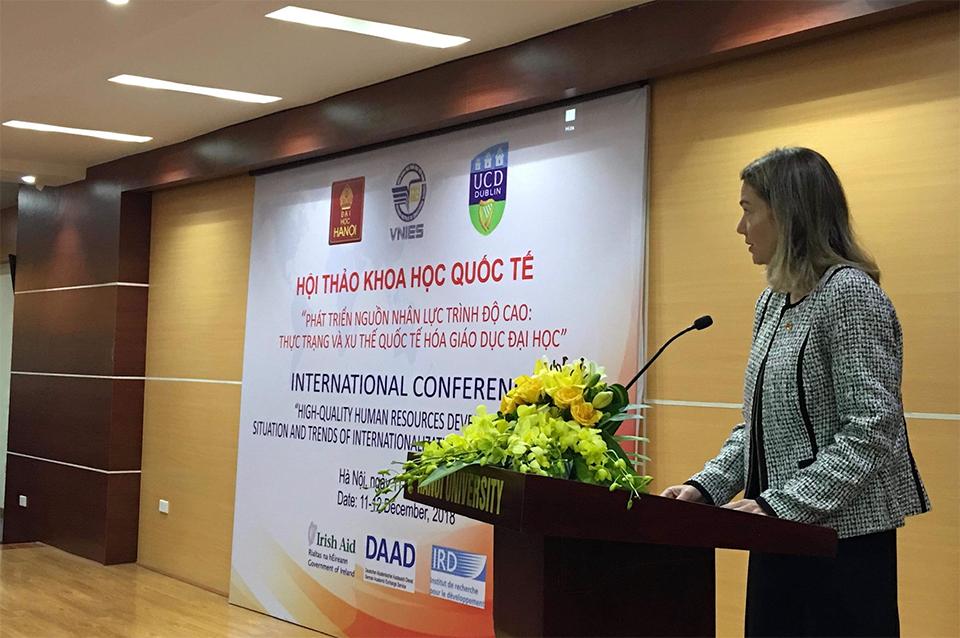 Ms. Elisa Cavacece shared Ireland's experiences in development and internationalisation of its higher education system, noting that Irish Higher Eeducation Institutions are now contributing to growth and competitiveness more directly than ever before, thanks to a new emphasis on innovation, entrepreneurship and global collaboration.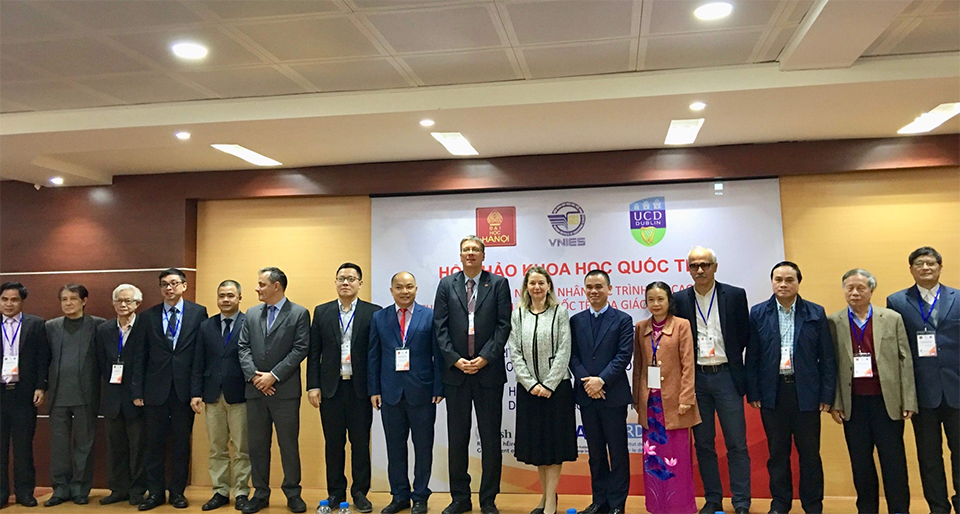 The conference was organised under the Vietnam Ireland Bilateral Education Exchange (VIBE) programme which facilitates the development of partnerships between Irish and Vietnamese third-level education institutions, to build teaching and research capacity.
Under the VIBE programme, the Embassy has provided support to the joint project between Hanoi University and University College Dublin since 2017. The joint project aims to ensure that the graduates acquire key research and practical skillsets that will equip them for future careers in the development sector, related career areas, or in moving further on into academia.