Comhaltas Ceoltóirí Éireann: supporting Irish music around the world during COVID-19
News
15 June 2020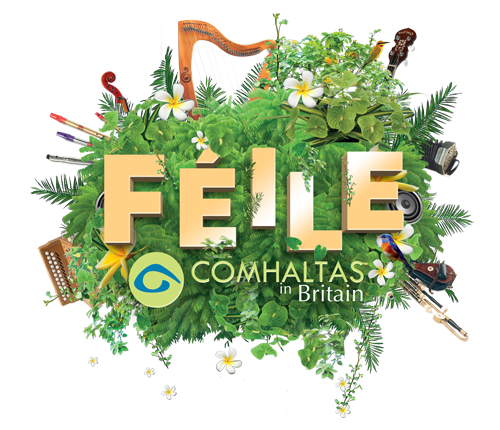 By Patrick Morrison, Project Officer at Comhaltas in Britain
Across generations, and continents, few things have connected Irish communities abroad to Ireland and each other as closely as Irish traditional music. Emigrant communities have spread Irish music to all corners of the world and created fan bases on every continent.
As the largest group involved in the preservation and promotion of Irish traditional music, with hundreds of local branches around the world, Comhaltas Ceoltóirí Éireann plays an instrumental role in this thriving global movement.
Irish traditional musicians, singers, dancers and storytellers, worldwide have risen to the challenge of Covid-19. Harnessing their passion and creativity to lift their communities, they have found alternative ways to continue to nurture links with Ireland and Irish culture in a digital world.
Many local branches have found ways to move their music education into the digital realm. North American Comhaltas branches have continued teaching young Irish American musicians through online classes and sessions. Chicago-based Murphy Roche Branch's successful eComórtas attracted entrants from across the continent. St Louis Irish Arts Virtual Summer Camp is underway with 100 pupils+ engaging in an intensive virtual music course.
Comhaltas Japan has started 'let's practice' online sessions with Irish music, song and storytelling videos, step-dancing lessons, and lectures on O'Carolan and The Irish Harp Tradition.
Concerts have also had to adapt to new formats, which is resulting in a treasure trove of content available online. Comhaltas in Britain is gearing up for 'FÉILE 2020 – the Comhaltas in Britain Big Virtual Weekend' with 30+ hours of free online-streamed content during this annual All Britain Fleadh weekend.
In Australia, Melbourne Comhaltas' 50th Anniversary year is celebrated through online music sessions and participation in the, now virtual, Portarlington National Celtic Festival 2020. Music fans can also access world-class performances from the 2020 Fleadh Nua concerts on the event's Facebook page.
Finally, apart from their role in promoting Irish traditional music, Comhaltas branches are also central to Irish community life, and have joined in efforts to mitigate the worst effects of the pandemic. In Britain, Comhaltas branches have linked with GAA clubs and Irish welfare organisations to support the Irish community through volunteering, maintaining contact with older isolated Irish people and providing mental health first aid training focused on supporting the Irish community during this difficult period. Other new initiatives include 'a tune a day', an online storytelling competition and 'Never too late to learn' online whistle classes – for those who 'always wanted to start playing but never had time'.
Further support and resources Comhaltas is offering to its followers, members and the Irish Diaspora, include its periodical Treoir, available online; the ComhaltasLive weekly programme and SCT Tutorials, based on CCÉ's Traditional Music Examination Syllabus. Comhaltas branches worldwide are embracing technology to join with musicians in Ireland and with their local Irish communities, keeping the Irish flame burning brightly.