Historian-in-Residence at EPIC Museum
News
26 January 2018

Minister for the Diaspora and International Development, Ciaran Cannon T.D. recently announced a funding partnership with EPIC, The Irish Emigration Museum. As part of the partnership the Department of Foreign Affairs and Trade will fund an historian-in-residence position at EPIC.
Commenting on the partnership with EPIC, Minister Cannon said:
"EPIC is a museum that quite literally tells a million tales and does so in a way that blends the very latest in research and genealogy with hands on exhibits that show the best of Irish design and craft. I am very pleased that we as a Department will be partnering with EPIC in the year ahead and I have no doubt but that this partnership and newly funded position will be beneficial to the ever increasing numbers of people discovering and learning more about Ireland's emigrant experience and how it has shaped us as a nation."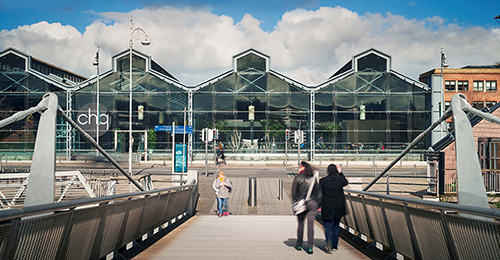 This exciting and unique residency will see the successful candidate conduct pioneering research in the field of Irish migration and diaspora studies. They will develop strong relationships with the global Irish community and will facilitate greater diaspora engagement with the museum specifically and Ireland generally.
The historian-in-residence will also promote greater awareness and understanding of Ireland's shared history by researching and developing a series of temporary exhibitions, creating and designing a programme of workshops and lectures, utilising social media and publishing reports on their research findings. They will also be expected to carry out a research survey focusing on various aspects of contemporary Irish emigration if and when required.
Applications are currently sought from interested parties and anyone seeking more information can check out EPIC's website for full terms and conditions, before the closing date of 13th February 2018.