St Patrick's Day 2019
News
20 March 2019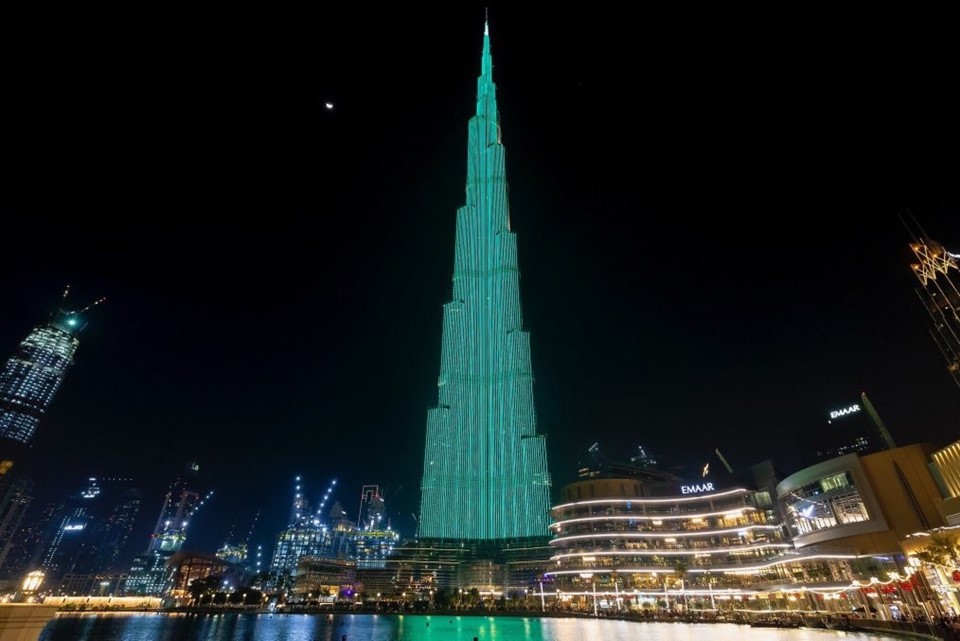 Global Greening in Dubai – the Burj Khalifa, the world's tallest building, goes green for St Patrick's Day
This 17th March, Irish communities around the world gathered together to celebrate St Patricks Day. Irish embassies and consulates joined in the festivities, while Government ministers travelled abroad to reaffirm Ireland's deep relationship with its diaspora and its firm friendships with international partners.
Meanwhile, landmarks across five continents were illuminated as part of Tourism Ireland's Global Greening initiative – vividly illustrating the great reach of Ireland's global community. A gallery of these landmarks can be found here.
In his St Patrick's Day message the President of Ireland, Michael D. Higgins, said:
"May I, on this St. Patrick's Day 2019, send my warmest greetings as Uachtarán na hÉireann, President of Ireland, to all our extended family across the world.

Wherever you may be, and in whatever circumstances, you are part of Ireland's global family joining with us as we celebrate our shared Irishness, its culture, heritage and history.

May I send my greetings, too, and express my appreciation for all those from other nations and cultures who join with us in celebration of our national day."
Read the rest of the President Higgin's 2019 St Patrick's Day message here.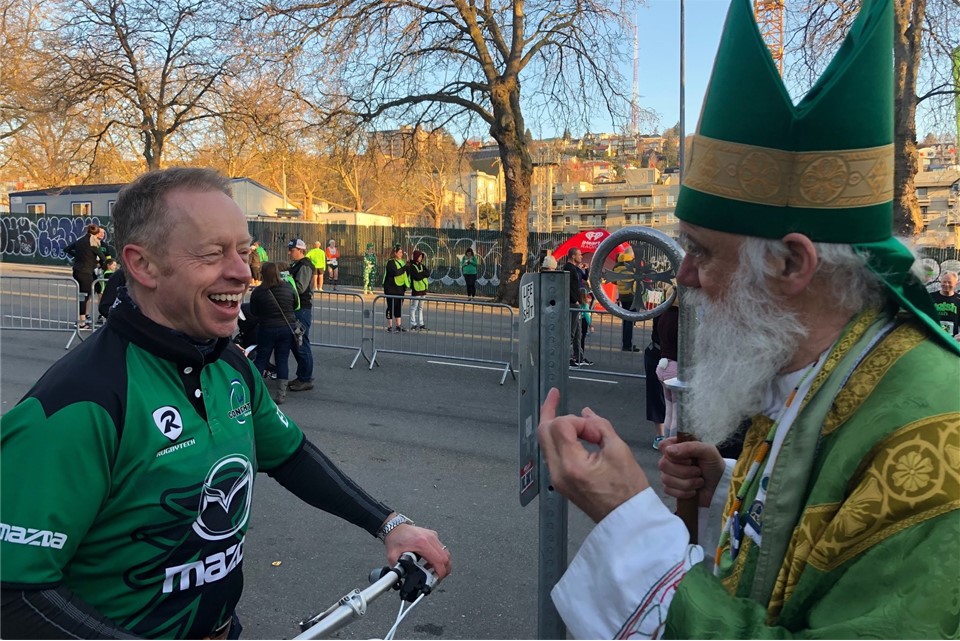 Ciarán Cannon T.D., Minister of State for the Diaspora and International Development, at the launch of Seattle's St Patrick's Day Dash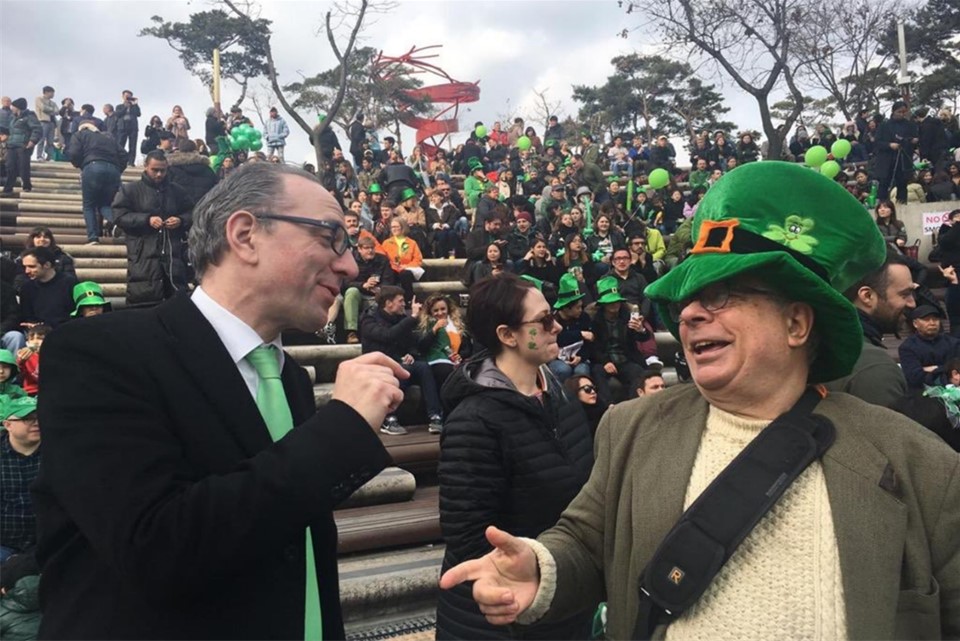 Ambassador Julian Clare joined the St Patrick's Day festivities in Seoul, South Korea