Generation Green: Charlotte O'Connor, 28
News
10 March 2021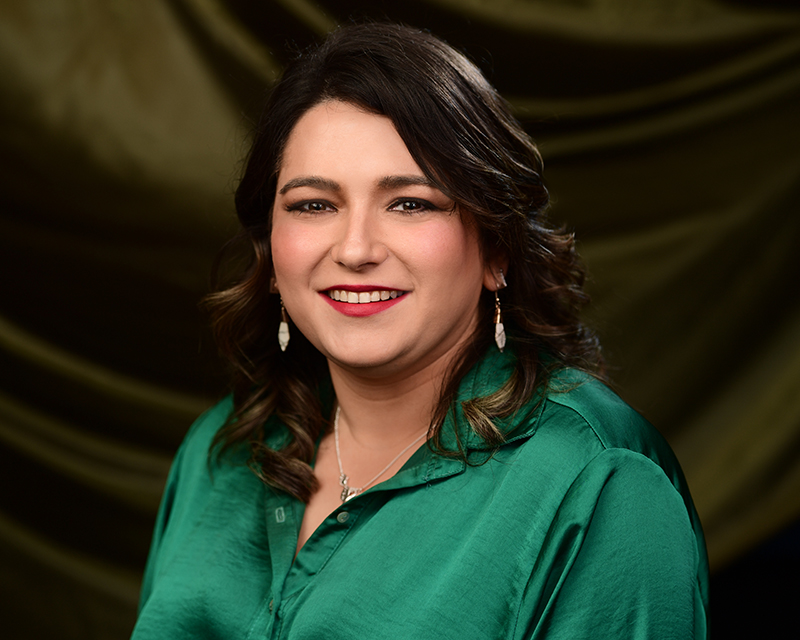 Charlotte plays Gaelic football for the Ladies Team at Michael Cusack's GAA (Gaelic Athletic Association) Club.
Irish Heritage
My parents Aidan O'Connor and Elizabeth McEvilly are both Irish and met while in Australia.
My Tribe
Mum and dad met thirty-five years ago at a wedding in Bateman Bay in New South Wales. My dad had already moved to Australia when he met my mum. She originally came out here from Ireland to see her brothers and liked it so much that she returned.
During my childhood we traveled back and forth to keep seeing family. My dad is from Ireland's southwest - Beaufort, near Killarney in County Kerry - while mum comes from Ballydangan and Athlone in County Roscommon, in the centre of Ireland. They both come from traditionally big families: my dad has eight siblings and mum has nine, so there are a lot of cousins. Some live here in Australia as well, so they feel close to home, and these days we feel very connected to Ireland via phone and computer.
The weather, distance and totally different calendar set Australia and Ireland apart, but Ireland is my other home and my Irish identity feels strong.
We're very involved in the local community so I grew up surrounded by my cultural heritage. Mum used to teach Irish dancing on the Central Coast and my brother, Martin, and I used to go to the 'Feis' Irish dancing competitions as kids. We never missed the St Patrick Day celebrations in Sydney - and our local Central Coast Irish community enjoyed many Irish festivals, parties and events filled with music, singing, dance, Gaelic football & hurling tournaments.
Back in Ireland, Jimmy Mullarkey from Sligo had a big Christmas party in his barn every year: he used to play the accordion while people would fly around dancing. My uncles and aunts on mum's side play Irish instruments - the accordion, fiddle, piano, banjo, mandolin and tin whistle.
Family get-togethers always turn into a party with lots of singing and dancing. Dad's family are great set dancers and my Uncle Vincent loves singing long songs. My brother Martin still plays the Irish bouzouki and I try to help him out (or deafen him!) by playing the Bodhran and the spoons. Gaelic Football was also a big part of our lives, we went to all the matches.
Irish home cooking has been a big influence: we love black and white pudding and freshly baked homemade soda bread. In our ex-pat community people will give a loaf as a gift to each other while visiting, so I nickname it 'neighbour bread.' Mum doesn't just drink Guinness, she pops some in the stew as well.
I find the connection to Ireland quite magical: it just becomes part of you, connecting you with this whole wider family, like a flowing river. Mum and dad have that typical Irish charm, and really treasure loyalty and friendship.
I got to experience Ireland every year or second year while growing up, catching up with family and attending family weddings. I even spent 10 whole months there after finishing high school. I worked on the land in Roscommon and Kerry, stacking the turf from the bogs and getting it off the bank before the rain came; drying out peat bog from the land is an ancient practice. I loved working on my uncle's dairy farm in Kerry, milking cows and feeding the young suckling calves. Payment consisted of being brought to the pub or the Fleadh Cheoil in Ennis for more fun.
My favourite view is from the top of Carrauntoohil, Ireland's highest mountain on the Iveragh Peninsula in County Kerry. The view is just amazing: green fields, rivers, lakes and little villages stretching out as far as the eye can see. I also love returning to the Puck Fair in Killorglin, near my dad's family. It's a 400 year-old festival that crowns a wild mountain goat "King Puck" for the week, putting it on a High Throne overlooking the revellers.
One of my fondest memories is when our matriarch, my (maternal) great-grandmother Mary Glennon turned 100. We all had a big celebration in Ireland, where family gathered from all around the world. There was a whole weekend of Irish music, dancing - even my great-grandmother got up to dance - and tug of war games between families, with my great-grandmother handing out the prizes. We cooked an enormous pig, like a medieval feast for a queen and four generations of her descendants.
My great-grandmother, Mary, made it all the way to 105 before passing away, still living in her own little house. She told amazing tales of seeing people leaving her village long, long ago to board the famously doomed Titanic, then missing the train to connect because the going away party had gone on through the night.
Hear I Am
I was born deaf and had a life changing operation, a cochlear implant, when I was six years old, then came into the world of hearing and was able to connect with people by talking. My parents made sure that I had a lot of speech therapy to help me speak clearly.
My dad's family spoke so quickly that I was always trying to catch up - talk about good practice in listening skills. Trying to develop certain skills after being born deaf has been a very hard challenge, but I now have the tools to assist my hearing. I have never let my hearing issues get in the way of living a full life, so I feel very blessed.
Sports - On The Ball
I started playing Gaelic Football when I was seven; the passion for it is in my blood. My dad and his brothers played club football for the Beaufort team in Kerry - where my cousins also play today; his cousin Nora Foley was also on the First Kerry women's football team. Dad played for Penrith GAA team for years and in the eighties, my mother was one of the founding members of women's Gaelic football in Sydney, as well as a player on the women's football team.
We grew up watching the football and hurling season every March on the Central Coast; our Uncle Eamon Clogher (RIP) played for Padraig Pearse's Club in Roscommon and taught football in schools around Ireland. He gave my brother and I our first Gaelic football to bring back to Australia when we were little; we follow our cousins' match results back in Ireland to this day.
I found the Gaelic ball easier to hold than the hurling stick. I now play on Michael Cusack's Ladies Team - the club launched their Ladies Gaelic Football team in 1991. Naturally, most of the girls on the team are Irish: the club was founded by new arrivals from Ireland who wanted to play.
Sport has always been a big part of my life: I have competed at Australian state and national levels in swimming, running, and shot putting. I love team sports and have played soccer for years as well as baseball, AFL and ladies Rugby - before Gaelic football. Essentially, they are all about scoring and trying to catch the ball and keep it secured.
I play a few different positions, including goalie. There are football teams in all the major cities in Australia, and the Australasia Completion games give national as well as New Zealand players and supporters the opportunity to travel, see other cities and meet the players.
I train two days a week, with extra training before a game or special competition. We work out who is the best tackler, kicker or goalie. My team is like another family and we are all fiercely loyal towards each other. We represent so many different counties from Ireland because we're all Irish Aussies.
I admire the generations of female players who came before us, and established opportunities for women in the sport here today.
There are different rules about the physicality of the game. Although my mum played at a time when women picked up the ball only by foot (like the male teams), today female teams can pick up the ball using the hand also.
Yes, we are allowed to tackle each other, but players are protective of each other's safety. I feel confident and strong when I play. It is very difficult to get your hands on the ball and pass it on, but so exhilarating to make decisions in the heat of the moment when you're on the field.
In Ireland the young kids are brilliant at football, probably because they have so much space to play in and they practise constantly: it is so embedded in the culture. Gaelic Football is also played outside Ireland, and there are quite a few international players in Ireland. Some GAA players, both men and women, have joined the AFL here, and different teams around the world can go back to Ireland to play in the GAA World Tournament. It would be a dream opportunity to play in my other homeland someday. That's another great reason to practice, practice, practice.