Generation Green: Meadhbh Sheehy, 23
News
10 March 2021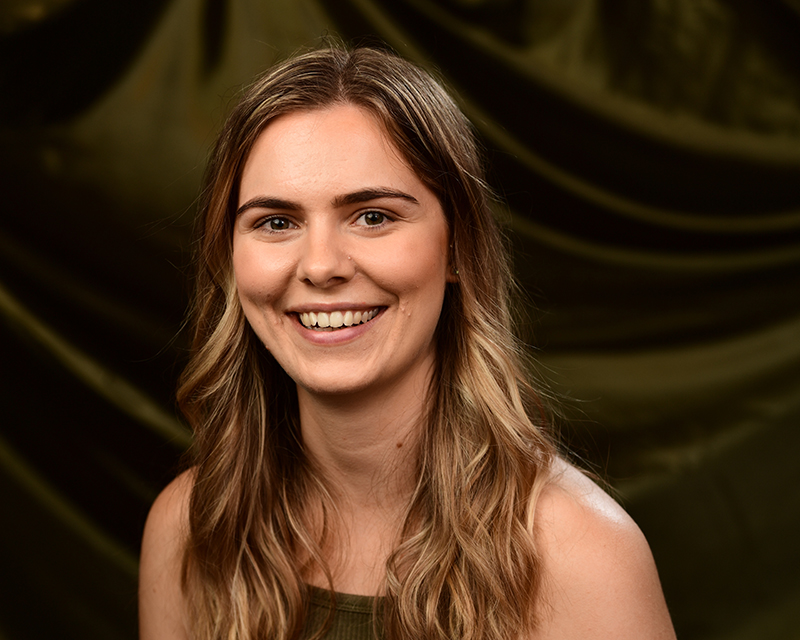 Business and Celtic Mythology Student
Irish Ancestry
My mum Pam O'Mahony and my dad Ned Sheehy are both Irish and raised our family in Australia.
Between two cultures
My dad, Ned, initially moved to Sydney's Eastern Suburbs: like so many Irish people he was attracted to the Aussie beach atmosphere and coastline. Most of his family live in Dublin, so that's where we go back to visit: we get to spend time and live like a local in this amazing city. My mum is from Kilkenny - she moved out to Australia before meeting my dad and travelled around Australia before settling in Sydney.
My parents met in an Irish pub and then ended up running it, which is quite funny; they were the publicans of The Illinois Hotel in Five Docks until I was 9 years old. As a result we constantly had Irish people milling around and both mum and dad played a big part in the local Irish community.
I actually spoke with an Irish accent myself when I was way younger: when I was nine we lived in Ireland for six months and I picked it up. When we returned the Aussies were saying to me, 'slow down, we can't understand you!' When you're in Ireland you pick up that lovely lilt and way of speaking with "grand" and "great craic"; mum always calls me 'pet'.
When my parents' license finished at the pub, it was an opportunity to return to Ireland and give it a go: we moved to Kilkenny and I even went to school. It wasn't great timing though because it was during the global financial crisis, so we didn't settle permanently.
Studying, Irish style
In 2017 I was lucky enough to return as a young adult and student to Ireland. My university did exchange programs with many countries so of course I chose Ireland.
I was able to spend time with my grandparents and cousins - plus there was the whole adventure aspect of traveling in Europe.
I had never lived away from my family and even though I was going to a country that was a second home, I was completely unfamiliar with the city of Galway. All my family lived in Dublin and Kilkenny so there were no familiar faces when I went to live and study at university there.
Each county that I know in Ireland now represents different things to me. I associate Dublin with my cousins, going out and having fun with people my own age, as well as family time at my aunt's and uncle's house. Kilkenny is about quality time with my two grandparents, which is a much more chilled out, country living vibe. We do day trips, have lunch out and cosy up at home. Galway is about the nightlife. It has a heavy student population, so everything social happens during the week instead of the weekend, when everyone returns to their family home and studies.
I loved taking strolls alongside the canals to university, although the weather was quite dramatic in the winter.
The whole town of Galway comes alive during Halloween - there is a parade with gigantic paper mache figures, performers and dancers and the streets are full of people partying.
Each year there is a theme and the whole town lines up to see the amazing creativity. The 2017 Port na bPúcaí parade showcased lots of local performers: it was unlike anything I've ever seen!
Celtic myths and legends
I was studying a Bachelor of Business at the University of Technology in Sydney, then International Business over in Ireland, which left me free to choose some Arts classes. It was a great opportunity to explore Ireland's culture and history more deeply, so I elected Celtic Mythology and Beginners Irish.
Ireland is so mystical and we learned a lot about fairies, which have quite a history in Ireland. Farmers are still scared to cut down what they call 'fairy trees' to this day; they traditionally grow alone in the middle of the land. I found it all fascinating. The fairy mythology exerts a lot of power because it brings bad luck if you mess with them; it was really unusual to learn about Ireland's creatures, songs, myths and legends. We were introduced to ancient tales and herbal remedies, delving into this otherworldly, quite magical way of looking at the world in the wild west.
I was lucky to also be exposed to theatre, literature and poetry alongside such a practical subject as Business. There were quite a few international students, including Americans, who took that class. Like me, they were quite interested in going to a new country and learning these wonderful stories.
I really enjoyed a summer internship at Croke Park with the event management team - each Sunday I worked at the Gaelic football and hurling games. I remember cheering on Dublin at the All Ireland Dublin V Mayo men's football game with my cousin.
I also travelled to the Gaeltacht, the Irish speaking part of the west. I did a traditional home stay in Connemara with an Irish speaking family for the weekend.
I stayed in a coastal village, Carna, and would go to the Tigh Chadhain pub. Our host family would speak Irish to us and we would try and understand what they meant and then respond. I visited a gravesite and a wishing well that was linked back to very early Celtic myths and saw a lot of live Irish dancing. The arts are very important in Ireland and I learned so much from my time in the small villages as well as the big cities.