Generation Green: Roisin Murphy Young, 19
News
10 March 2021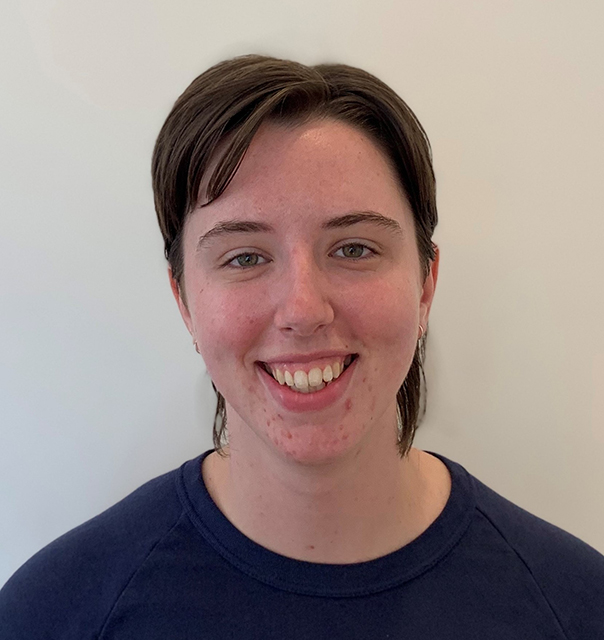 English Student and University Radio Host
Irish Ancestry
My great-great-grandfather Thomas Ward emigrated to Sydney in the 19th century, part of the great wave of Irish migration spurred on by The Great Famine.
The Rocky Road to Australia
I learned about my Irish heritage from my dad growing up; it's something that we hold very close.
My great-great-grandfather Thomas Ward was swept off his land by English landlords. He was displaced from County Clare - my middle name is Clare in his honour. He became a seaweed farmer in Kinvara, Galway to survive, then eventually had to leave his mother behind and search for a better life. He walked barefoot for three days, all the way from Galway to Dublin in the cold months of February, to get the ship to Liverpool and then on to Sydney.
That Galway to Dublin walk was a common ritual for many, which is just heartbreaking. There is even a famous folk song, 'Rocky Road to Dublin' named after it.
Irish Meets Indigenous Identity
I am of both Aboriginal and Irish descent, which surprises people. My mother's great-great-grandmother was born in Redfern.
Generational trauma is felt in most Aboriginal families, which is something that the Irish understand deeply. That history of oppression and stolen land on both sides of my bloodline has definitely sculpted my identity. This commonality comes up in conversations between the Irish and indigenous communities. My parents met in their 20s three decades ago and were both involved in politics. We have a family motto: hope for the best and prepare for the worst.
I grew up in a pretty strong Aboriginal community. It wasn't until I got older that I realised how deeply racist society can be. My mother identifies as one of the Eora people of New South Wales, and made sure that I grew up with a strong sense of that identity. Because I am white-appearing I don't receive visual racism, which puts me in a privileged position - although I have experienced racism in my lifetime. Even though we don't have access to a lot of information about our Aboriginality, my mum Nareen Young always made sure that we felt connected to our ancestors.
No two indigenous people feel exactly the same, so I would never speak for another's experience. We have a long way to go to repair the effects of what colonisation has done to our people. A good starting point would be for governments to let the community guide that process.
One of the amazing things about Ireland is the rebuilding of the native language: no-one comes out of school without having been exposed to it; all the signs display place names in Irish. I would love to see our public policy evolve to the point that we nurture indigenous languages and use this model here in Australia.
Dad raised us to be aware of Irish politics and Irish resistance, such as the 1916 Easter Rising.
My sense of social justice was instilled by both parents and I admire the culture of laughing, comedy and storytelling in the face of political troubles and so much sadness.
The marriage equality vote was so important to me, and completely in line with my progressive politics and personal identity. It proved that Irish people supported people like me. I remember going to sleep that night and waking up to a new world.
When visiting Ireland myself, people seemed surprised to meet someone who was both Aboriginal and Irish. A lot of the people I spoke to were quite upset about the injustices done against Aboriginal people, from the perspective of their own deep understanding. There is a profound link between both cultures and their history of dispossession and oppression. Land taken away, families ripped apart, an awful shared history.
I also feel fortunate to have a heritage of two bloodlines with such strong resistance, perseverance and spirituality.
Culture Vulture
My friends and I do a breakfast show at the university radio station. It feels like we're in our own little world, bouncing off each other at 8am in the morning. Our show is called Vibe Check: we look at the day, the weather, this week's gigs, new Australian music… We play the music we like, from Brit bands like The Idols and The Clash to local bands such as The Nagging Doubts from around the corner in Marrickville.
The Irish culture of song, dance and literature is a symbol of Irish strength to me.
After being forced to leave their homeland, Irish people used songs and storytelling to keep their stories and connection to country alive - something that still bears fruit four generations later.
Even though my family has been born here for generations, Irish storytelling has allowed me to feel really strongly connected. I grew up hearing my parents play Christy Moore, the Pogues and Sinéad O'Connor. I also love younger Irish musicians, like Fontaines D.C., a really cool post punk Dublin band with gritty Irish poetry. I'd give anything to see them play in Dublin!
Ireland has a really unique appreciation for literature: there's no other country that so heavily celebrates its poets and authors in daily life. Perhaps the injustices that have been done to the Irish language have sharpened the culture's appreciation of words. While studying for my English degree at Sydney Uni, I developed a particular interest in the rich legacy of Irish literature - the icons such as James Joyce and the poets Yeats and Seamus Heaney. I enjoy contemporary female authors like Sally Rooney and Naoise Dolan too.
Returning Home To Ireland
I have been to Ireland three times. When I was 10 we did a road trip all the way around the coast, an amazing experience for a child. At 16 we made a sort of pilgrimage to the west to see the actual spot where my great-great-grandfather had set off on his journey. Then last year I explored the south coast on my own. Developing my own independent relationship with Ireland, a year out of high school, was the most amazing thing that I have ever experienced.
Ireland is a place where an 18-year-old woman can travel on her own, on the other side of the world, and consistently feel safe.
Everyone took such good care of me; every stranger was my friend. I could sit at the bar in a village pub and suddenly become best friends with the bartender. I am keen to go on a study exchange to Ireland and study Irish literature in Dublin. A work visa would be amazingly practical because I could pursue a life immersed in the culture that has meant so much to me growing up.
My dad showed me Dublin, where the history just seeps through the cobblestones and runs along the River Liffey. The city is this really magical combination of a spiritual and urban environment. The landscape moves me deeply too. Ireland has a special shade of green that just doesn't exist anywhere else in the world, and it immerses you.
The bright greens, oranges and charcoal grey sky of Killarney National Park was surreally magical. I found myself sitting in Wexford Quay in late November, with a perfect pink sky and ripples on the water, actually sobbing at the thought of people having to leave this homeland. I text my dad, who comforted me, and reminded me that these immigrants live on in songs, poetry and traditions. It really sums up the Irish diaspora and how strong the connection remains. I hope that in ten generations my descendants will still be singing the Rocky Road to Dublin.