Passport Application Guidance Sheet
Announcement
22 July 2022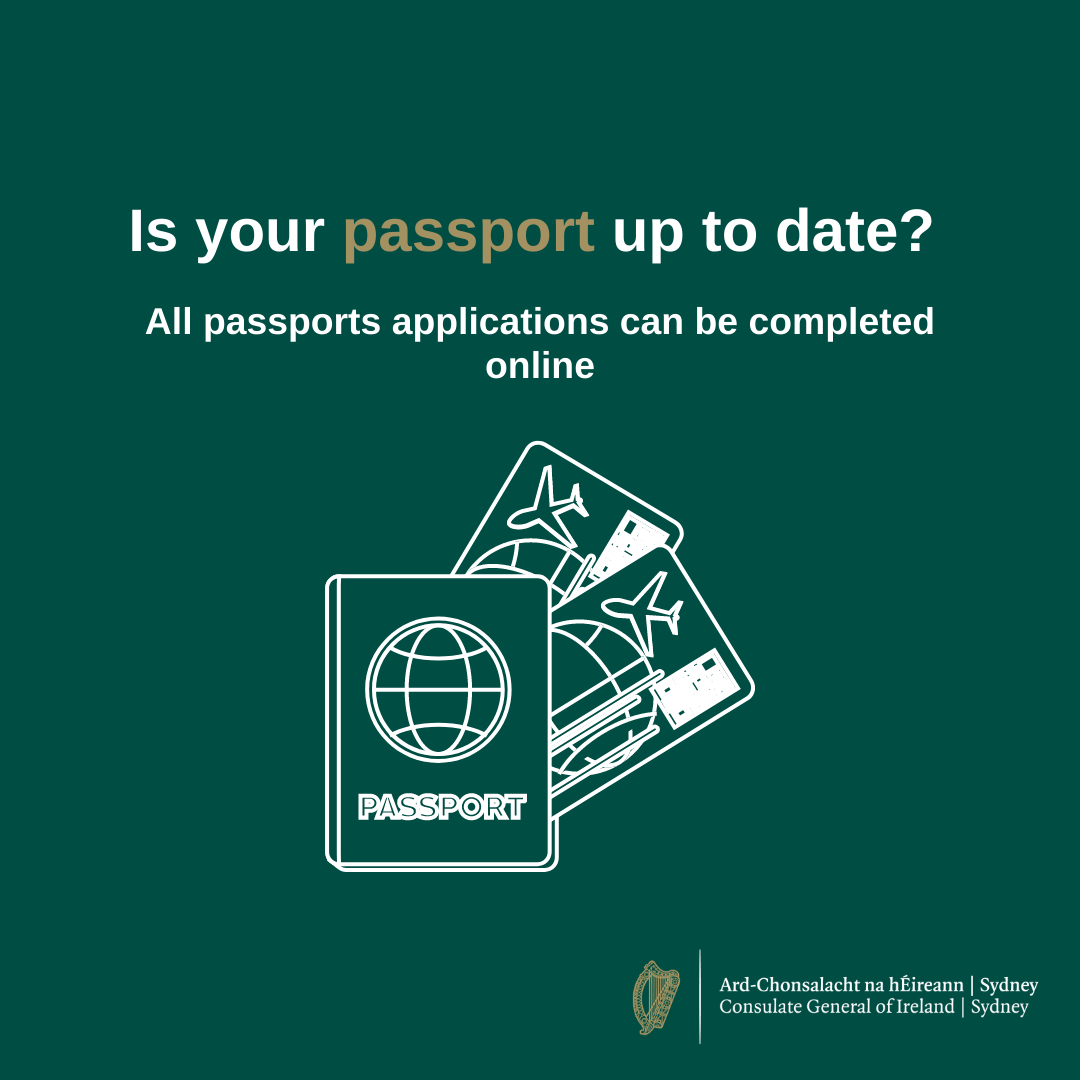 All passport applications can now be completed online. First time applications have a processing time of up to 8 weeks from the moment all supporting documents are received. In certain instances there may be delays to this timeframe and so you should not book flights until you have received a passport.
Postage time is not included in the average turnaround time.
Please refer to the below passport information sheet which outlines step by step guidance regarding how to complete your passport application online.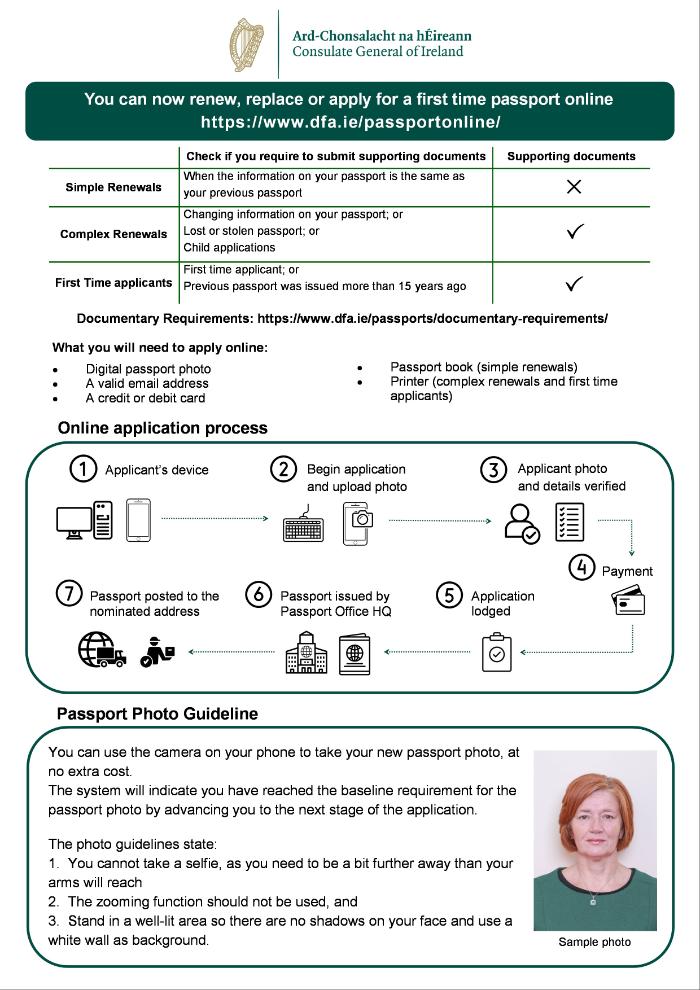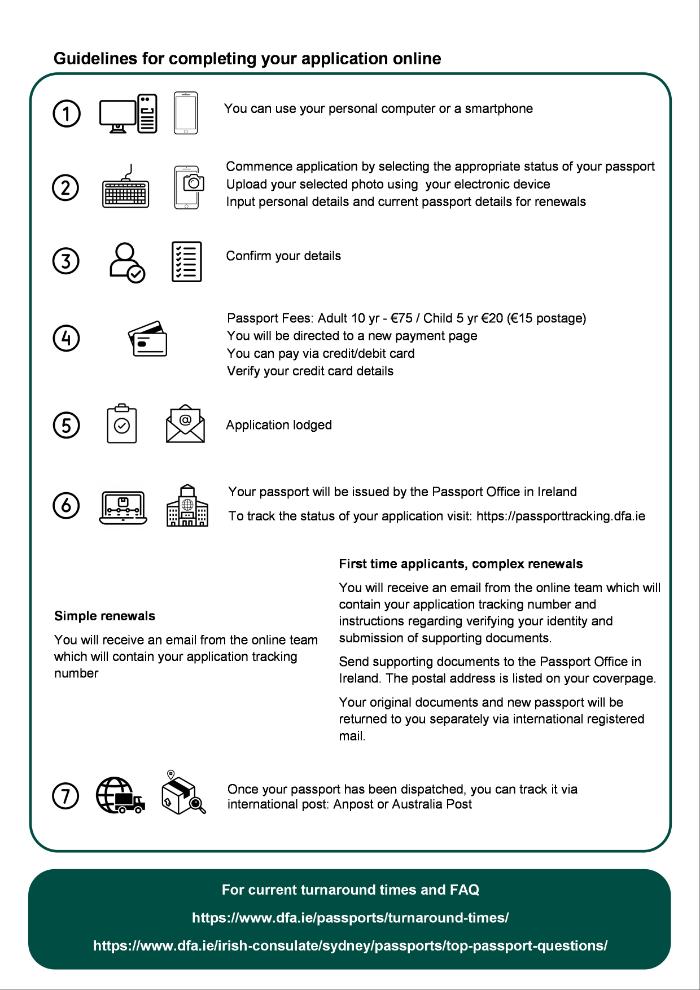 For further information on the passport application process, please click here.