Generation Green: Natalie O'Neill, 20
News
10 March 2021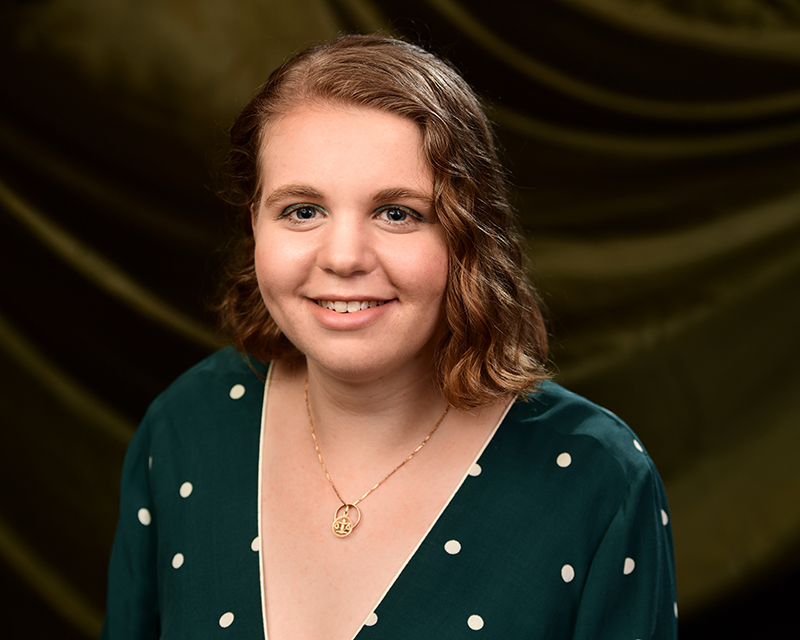 Photographer and Irish Language Student
Irish Ancestry
My (paternal) great-great-grandfather John O'Neill emigrated to Australia from County Tipperary with his father Thomas O'Neill.
Learning Irish Gaelic
I grew up marinating in Irish culture. Our family name is Irish, Celtic monastic artwork hangs in our house, the family enjoys traditional music and I have been learning the language for a decade. I'm very proud of being Irish and fascinated by the country's turbulent history and Celtic mythology. I just turned 20 and am getting used to the fact that my teens have gone forever. It's exciting to say goodbye to them and be considered an adult, but my childhood love of Irish will stay with me.
Even though my Irish relatives are further back on my mother's side - about seven generations, mixed with Cornish - it is her influence that introduced me to the culture. My mum Pamela O' Neill has a PhD in Celtic Studies and started learning the Irish language when I was a little girl. She has studied Old Irish (from the medieval era) and Scottish Gaelic as well.
Mum enrolled me in Irish dancing lessons, then Beginners Irish at the annual ('Winter School') weekend when I was 7.
The legacy of Irish music is so rich, which becomes a real incentive to learn the language and understand what the song lyrics and poems actually mean.
Traditional music was always my favorite part of the Winter School; I always rushed through my language homework so I wouldn't miss the music sessions afterwards.
When my high school workload got harder, I let the Irish dancing go and stuck with the language study.
I love the sound and fairytale feeling of the ancient words, the folk music and the social aspect, because I meet like-minded people who are also intrigued by the language, like my friend 'Jerry from Derry'. I'm glad that I kept learning because there is a real mystery and rarity about the Irish language. It's just so beautiful.
When you tell people about it, sometimes it's the first time that they have heard that Ireland has its own native tongue!
My early Irish classes were based around animals, colors and fairy tales, so I only started understanding conversations at about 11 - it took me even longer to feel comfortable joining in. Most of us in Sydney's Irish language community boost our language skills at intensive long weekend workshops at the Winter School each year, and weekly classes at the Gaelic Club. Since Covid-19 everything is on pause, but my mother now teaches the class online.
I have gotten used to being taught by my mum. In some ways it puts pressure on me because of the expectations from the rest of the class that a teacher's daughter will know more than everyone else. It can also be an advantage because mum understands how my brain works and how I pick things up.
My knowledge is academic and haltingly conversational. I now have a job bartending at the Gaelic Club, so I can practice when Irish people come in for a drink, a music session or a little banter in Irish. I'm able to pick up what they are saying and respond. I love the Irish word for wonderful, 'iontach' and the phrase 'aithníonn ciaróg ciaróg eile,' which means 'it takes one to know one' (the literal translation: 'a beetle recognises another beetle').
Finally Visiting Ireland
Learning Irish on the other side of the world is like having a secret language: it is almost guaranteed that you are speaking in code and no-one will understand. Four years ago when I was 16, my mother, Pamela took my brother and I on a week's holiday around Ireland. It blew my mind to see the Irish language written literally everywhere: on the street signs, pubs, shops and buses.
Even better, the Irish was displayed in pride of place at the top: it wasn't just a translation from the English. From the minute we landed at the airport, there it was! I just couldn't believe it.
Back in Australia, Ireland was the faraway homeland, so the study of a Gaelic language was very personal - as well as niche and quirky. It was truly surreal to be immersed in the actual place.
I was absolutely stunned by the beauty of the rural environment; taking a road trip in such a dramatic landscape feels like a real adventure. One day we were driving alongside beautiful greenery and saw an archeological dig going on out of the car window. We pulled over to take a look and the archeologist walked us through and explained the work. They would have been excavating the remains of earlier people who had once spoken only native Irish, which was a thrill for me. I have always been interested in the artefacts and ruins of history, the actual physical layers that bring our past out of the history books.
I remember the warmth and niceness of the Irish people; they go out of their way to help you wherever you are. The village of Cobh in Cork Harbour stands out: it has an amazing Titanic Museum because it was the doomed ship's last port of call, and is also famous for its row of brightly coloured 'Deck Of Card' houses. Ireland is full of charming, picturesque villages with an amazing backstory. When I saw it for myself, it whetted my appetite for more. I decided to move there after school.
We had great moments of connecting with the locals. We saw Ireland playing Portugal at the World Cup in a pub; when they scored the first goal of the game the entire pub leapt to their feet and cheered. We explored the Burren in County Clare, this amazing playground of cracked glacial-era limestone full of caves, rock formations and archaeological sites.
I'd really love the chance to immerse myself in historical research at an Irish college, so I'll return when world events settle. My ideal would be to base myself in one place and then spend my weekends travelling around the country. It's hard for an Aussie to wrap their head around being able to travel for an hour or two then be in another region with a different accent.
Artistic Endeavours
I finished my Diploma Of Photography at Billy Blue College of Design last year and am now trying landscape and nature photography. I love going on bush walks to capture the plants and waterfalls I see on the way. I have learned so much since I last visited Ireland that I need to go back and photograph the landscape. It is absolutely gorgeous and can change so dramatically, from the sweeping coastline to the cityscape of Dublin, which is a beautiful blend of old and new. I also shoot events like the Australian Celtic Festival in the Glen Innes Highlands, a region founded by Celtic pioneers.
I'm currently helping my mother with her history and language coaching business, the Australian School of Celtic Learning. My mother's passion for early medieval Irish culture, which she believes very much lives on in contemporary Ireland, allowed me to discover pages of historic text that had been elaborately decorated. I researched how to create Celtic knots and now run an elective session in my mum's coaching art workshops, which adds an interactive element to the study.
I love the cultural richness of Ireland's past and the warmth of the people today. If you had a ladder of the friendliest cultures, Ireland would be at the top, even above Australia.