Sun, Sea and Beach Safety in Australia
Blog
03 November 2022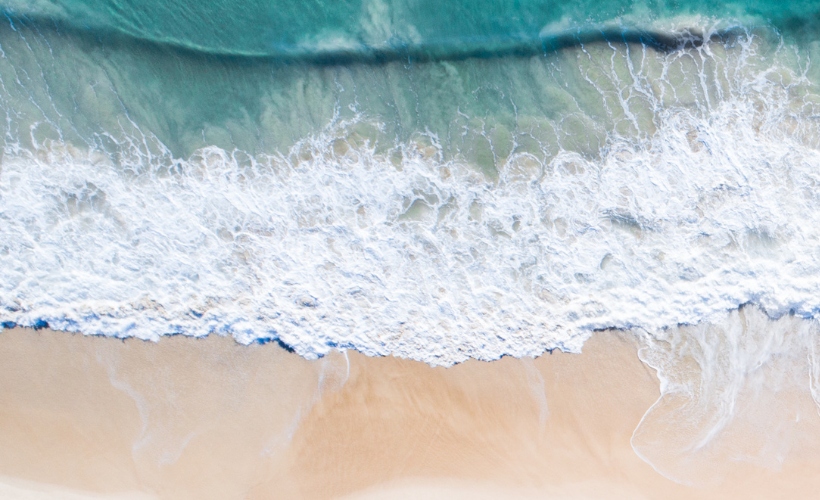 Sun, Sea and Beach Safety in Australia
Australia is known for its sun, sea and sand, and warmer temperatures make it all too tempting to fire up the barbeque, get outside and go for a dip! It's important to remember however, that sunshine brings with it its own dangers. Make sure you are prepared for the Australian weather by following advice issued by the Authorities on sun safety.
Sun Safety:

‌
The Following information is from Cancer Council Australia website:
For the best Sun protection, use all five SunSmart steps:
1. Slip on covering clothing
Choose clothing that covers as much skin as possible, e.g. collared shirts with long sleeves. Some clothing may carry an ultraviolet protection factor (UPF), which is a guarantee of how much UV protection a fabric provides.
2. Slop on SPF 30 (or higher) broad-spectrum, water-resistant sunscreen
Apply a generous amount of sunscreen to clean, dry skin at least 20 minutes before you go outside. The average-sized adult will need a teaspoon of sunscreen for their head and neck, each limb and the front and back of the body. That's about seven teaspoons (35mL) for a full body application. Reapply sunscreen every two hours or after swimming or excessive sweating.
3. Slap on a hat
Choose, a broad-brimmed, legionnaire or bucket style hat that shades your face, nose, neck and ears, which are common sites for skin cancers. Caps and visors do not provide enough protection.
4. Seek shade
Use trees, built shade structures, or bring your own (such as a sunshade tent)! Shade reduces UV radiation, but it can still reach you via reflection, so make sure you use shade in combination with other sun protection measures.
5. Slide on some sunglasses
Sunglasses and a broad-brimmed hat worn together can reduce UV radiation exposure to the eyes by up to 98%. Sunglasses should be worn outside during daylight hours.
Surf and Swim: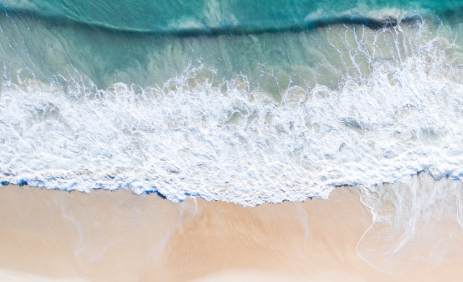 The following information is from the Royal Lifesaving Australia website:
Everyone loves a day at the beach with family and friends, but it is important to know how to stay safe when visiting Australia's beaches. Every year many people lose their lives when swimming, surfing, snorkelling or playing in the water.
How to stay safe at the beach
Swim at a patrolled beach, and between the red and yellow flags
Look for and read the safety signs
Recognise hazards and dangers
Avoid swimming or recreating alone, as no will be able to assist or call for help in an emergency.
Never swim at unpatrolled beaches
Avoid swimming at night
Always actively supervise children and keep them within arms' reach
Ask the lifeguards/lifesavers for advice about beach conditions
Do not swim after consuming alcohol and/or drugs
Do not enter the water if there are doubts about swimming ability
Protect yourself from sun and stay hydrated by drinking plenty of water
Rip currents
Rip currents (often known as rips) are a common hazard on most Australian beaches. Many people are known to have drowned after being caught in a rip current. Rip currents are fast-flowing currents where the water flows out in the direction of the open sea. Swimming between the flags is the best way to avoid getting caught in a rip. Recognising a rip current is the first step to being able to avoid getting caught in one.
How to spot a rip current?
Deeper dark coloured water with fewer or no breaking waves
Discoloured brown water and foam on the surface beyond the breaking waves
Rippled water and debris floating out to sea
What to do if you get caught in a rip and feel yourself being pulled away from the shore?

Stay calm and do not panic
Float on your back and float with the rip – it may carry you back to shore
Signal for help by raising one arm and call out to attract attention
Wait to be rescued
If you are a strong swimmer and not tired, try to swim parallel to the shore or towards the breaking waves to return to shore
Never try to swim against the rip, you will get tired and exhaust yourself
Animals
Marine animals, such as jellyfish (also known as stingers), are common in Australian waters and, although they are pretty, can cause pain or reactions when touched. Look for signs at the beach advising you whether there are any marine animals to watch out for.
One of the most common stingers found in Australian beaches is the bluebottle jellyfish, which has long blue tentacles and a blue balloon. You may see these washed up on the shoreline. If the tentacles touch the skin, they can cause pain, irritation and sometimes a skin rash.
Just as in the water, Australian native wildlife on shore is renowned for its deadliness. Be sure to familiarise yourself with the various snakes and spiders common in your area, and the necessary steps to take in the event of a bite. The Australian Red Cross has a useful online resource linked below.
Flooding

Please follow the guidane of Australian authorities and if you require assistance due to flood emergencies, please phone NSW State Emergency Services (SES) on 132 500.
For more information about NSW Floods and what support is available, you can visit: https://www.ses.nsw.gov.au/
Useful resources:
Beach Safety | Royal Life Saving Society - Australia
Water safety tips in Australia - Tourism Australia
Home | NSW State Emergency Service
https://www.redcross.org.au/firstaid/basics/
Storm and flood customer care service | Service NSW