Ireland and France Joint Plan of Action
News
31 August 2021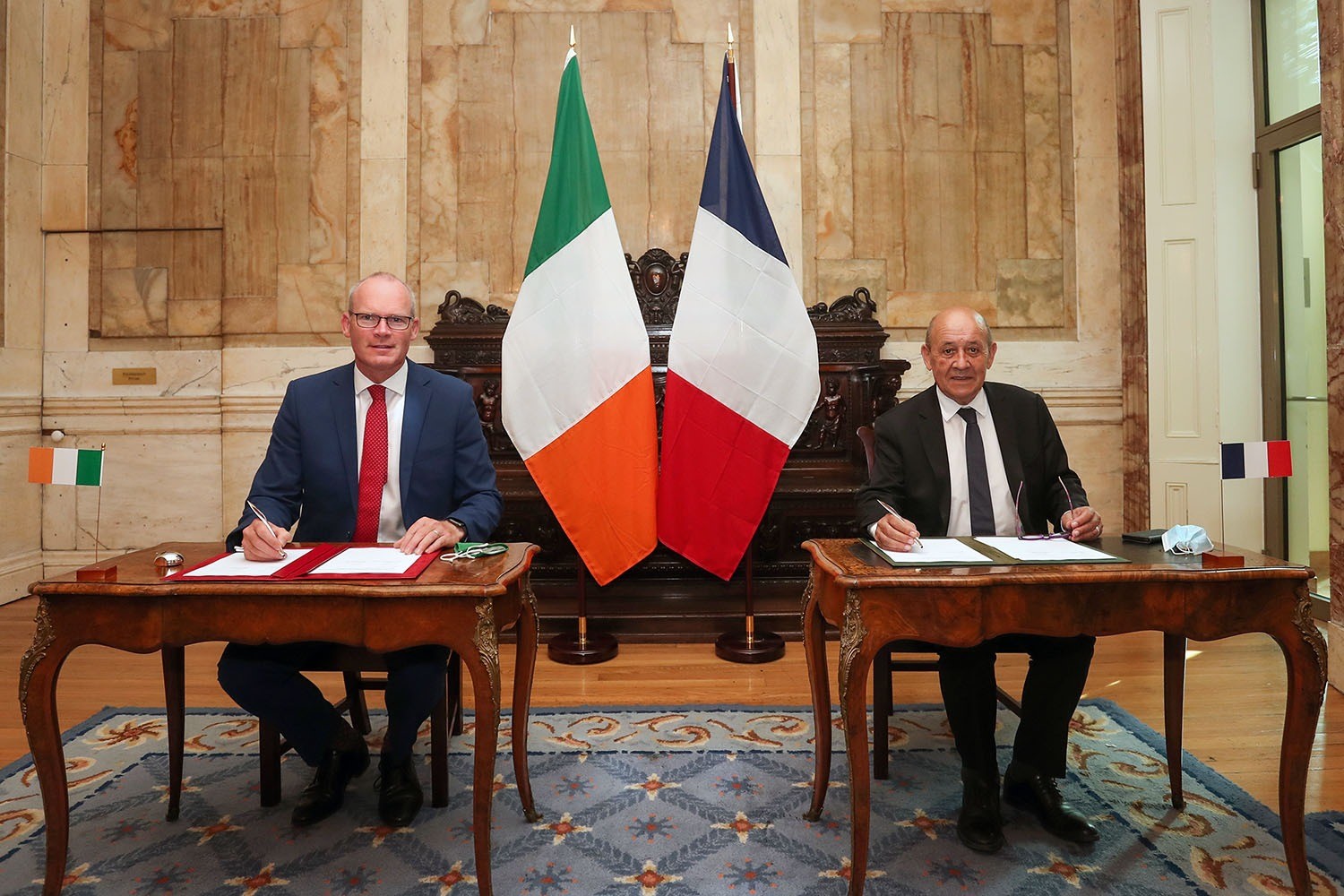 Minister for Foreign Affairs Simon Coveney and his counterpart, French Minister for European and Foreign Affairs, Jean-Yves Le Drian sign the Ireland-France Joint Plan of Action in Iveagh House, Dublin on 26 August 2021
During the visit to Ireland by President Emmanuel Macron on 26th August 2021, Minister for Foreign Affairs Simon Coveney T.D. and Jean-Yves Le Drian, Minister for Europe and Foreign Affairs signed the Joint Plan of Action between Ireland France (2021-2025).
The Joint Action Plan represents an ambitious agenda that reflects Ireland and France's shared priorities: supporting sustainability; increasing trade connectivity; fostering the digital economy; strengthening education and research links; promoting the French language; and fostering cultural cooperation. The Plan also references the opening of an Irish Consulate General in Lyon and the opening of an Irish Honorary Consulate in Roscoff, Brittany, with a view to further enhancing relations between Ireland and France.
Please see Minister Coveney's press release on the Joint Plan of Action here.
The full Joint Plan of Action document is available in English, French and Gaeilge below: