Visit by President Macron to Dublin, August 2021
News
26 August 2021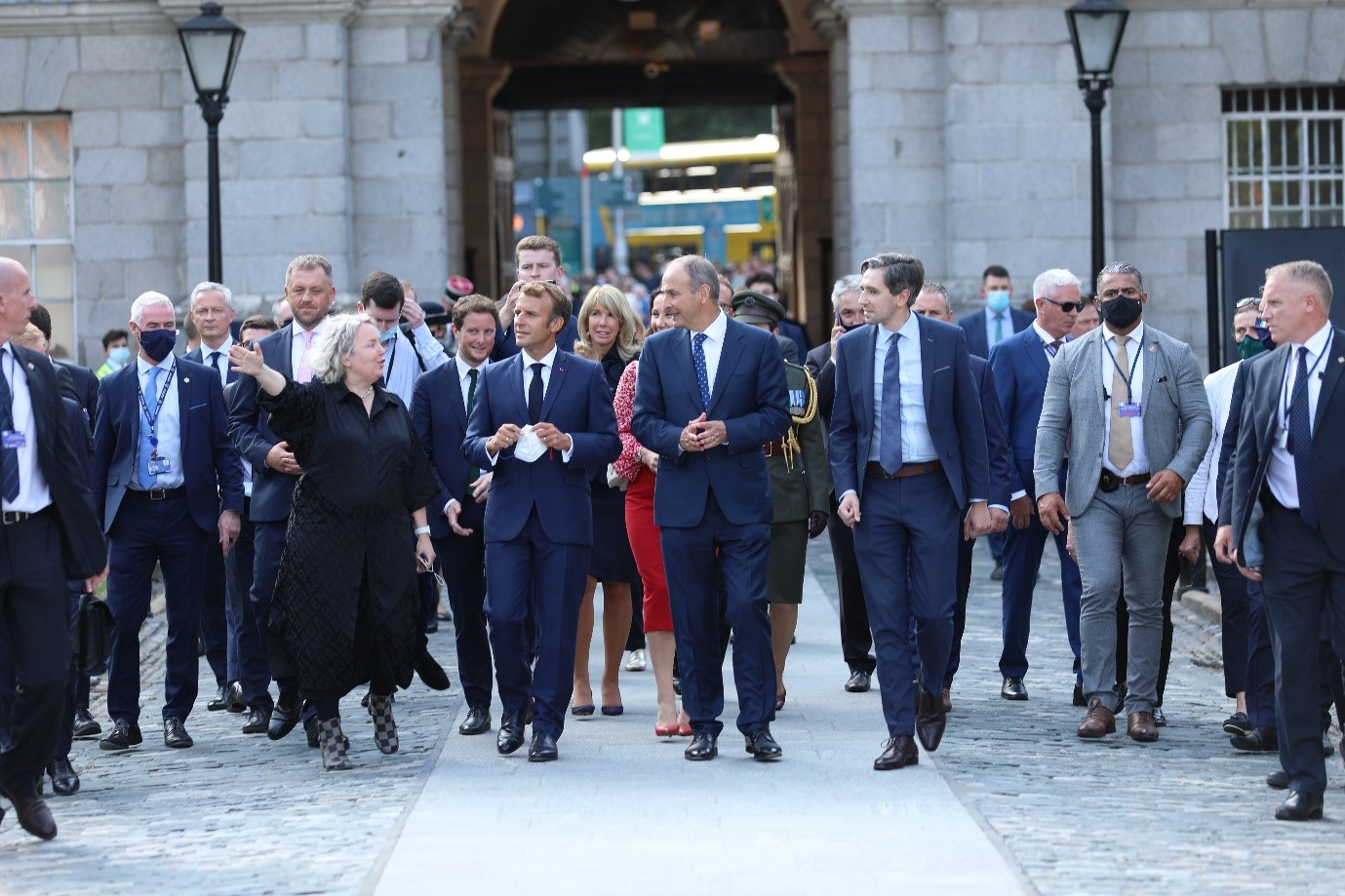 Taoiseach Martin and Provost Linda Doyle show President Macron around the campus of Trinity College Dublin.
On 26 August, French President Emmanuel Macron, on his first visit as President, came to Ireland to meet with President Michael D. Higgins and Taoiseach Micheál Martin.
President Macron was accompanied by a number of French Ministers Jean-Yves Le Drian (European and Foreign Affairs), Bruno Le Maire (Economy, Finance and the Recovery) and Clément Beaune (Secretary of State for European Affairs) who met with their Irish counterparts, Simon Coveney, Paschal Donohoe and Thomas Byrne as part of the visit.
Subjects discussed over the course of the bilateral meetings included pressing issues on the EU and International agenda, including Afghanistan, the response to Covid-19, economic recovery, the upcoming French Presidency of the EU Council of Ministers and EU-UK relations.
The visit also marked the current strength of Franco-Irish relations, exemplified by the adoption of a Joint Plan of Action as part of the visit. This Joint Plan of Action will enhance cooperation between the two countries over a significant range of policy areas.
Ireland has recently announced the opening of a new consulate in Lyon, further enhancing links between France and Ireland.
To see a full read out of the official statement by Taoiseach Martin during the visit, see here.