Visit by Minister Le Drian and Secretary of State Beaune to Dublin, May 2021
News
09 July 2021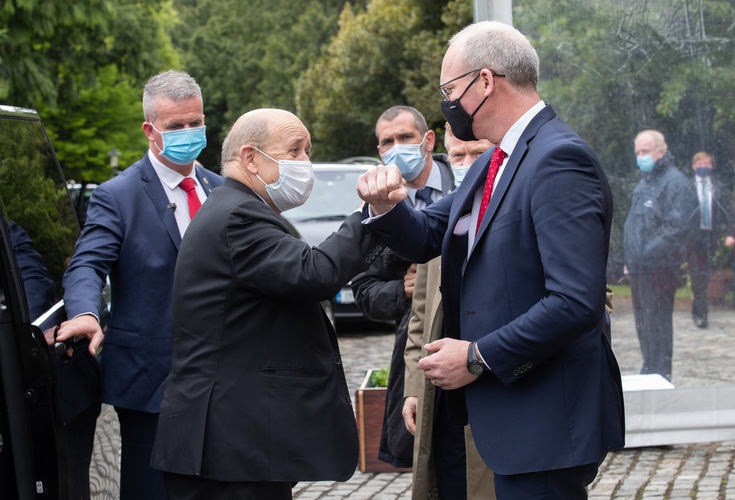 Minister Coveney greeting Minister Le Drian
On 20 May, French Minister of Europe and Foreign Affairs, Jean-Yves Le Drian accompanied by Secretary of State Responsible for European Affairs, Clément Beaune visited Dublin where they were welcomed by their Irish counterparts Minister for Foreign Affairs, Defence Simon Coveney, and Minister of State for European Affairs, Thomas Byrne.
The Joint Declaration signed by both parties on this visit can be found here in English and en Francais.
The visit symbolised a mutual desire to take relations to another level, including by drawing on the strategy document "Together in Spirit and Action" issued by Ireland in August 2019.
In recognition of this and in order to further strengthen and deepen relations between our two countries, it was agreed to develop a substantive and strategic Joint Plan of Action for adoption in the second half of 2021.
This Joint Plan of Action will set out concrete actions that we will be taking forward together in the coming years – we invite you to watch this space.