Travel and Embassy Services FAQs
News
21 June 2021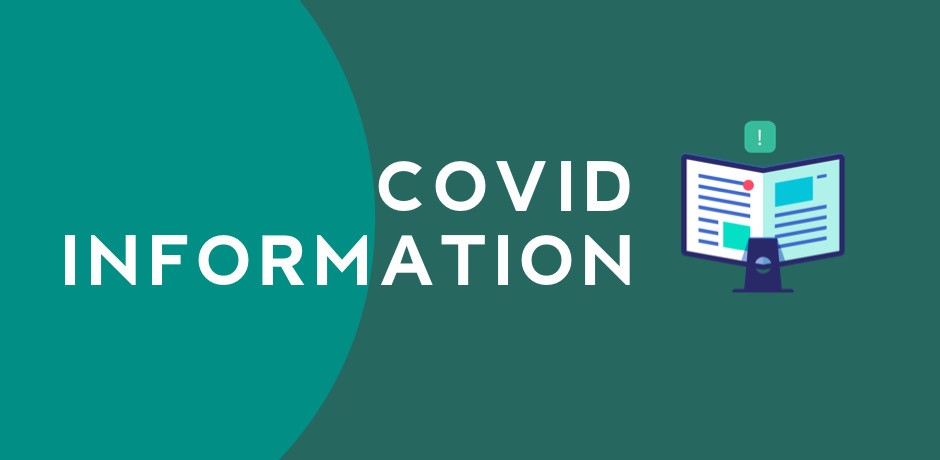 Travel between France and Ireland - What you need to know
3. Conseils aux voyagers se rendant en Irlande
6. Passports/Foreign Birth Registration
1. Travel to France from Ireland
Please see the DFA travel advice page for France. The conditions for entering France will depend on your country of departure and your vaccination status. As of 9 June, Ireland is on France's 'Green List' of countries, which also includes all EU Member States. Full list is outlined on the French Foreign Ministry's website, along with measures in place for those arriving from Orange or Red countries.
FULLY-VACCINATED PASSENGERS: If you travelling to France from a green country and are fully vaccinated (with an EMA-approved vaccine), you are not subject to any pre-departure test or isolation requirement. You must, however, carry and present proof of vaccination in order to board.
NON-VACCINATED PASSENGERS: If you are travelling to France from a green country and are not fully vaccinated, all passengers age 11+ are required to present, upon boarding:

A negative result from a PCR or antigen test taken less than 72 hours prior to departure.
A completed and signed Sworn Statement. These are available in French and English on the Ministry of the Interior website.You may be refused boarding if you cannot present these documents. No self-isolation period upon arrival is required for any passengers travelling from 'green' countries.
Test Exemptions:
The pre-departure test requirement does not apply to: trips by residents of cross-border areas (border within a 30 km radius of your residence, and for a duration of less than 24 hours); work-related trips, the urgent or frequent nature of which makes them incompatible with these tests; or trips by hauliers carrying out their work. In order to avail of such an exemption, you must carry documentary proof that your trip falls into one of these categories.
Travel to France from Orange and Red countries:
Different travel restrictions apply to those arriving from 'orange' or 'red' countries, full details of which are outlined on the French Foreign Ministry's website. If you are transiting a French airport and remain airside, you are only obliged to carry the documentation required for your final destination. Travel restrictions for French Overseas Territories are determined by the authorities of each territory, links for each Territory outlined on the French Foreign Ministry's website.
Please refer to the website of the French Embassy in Dublin and of the French Foreign Ministry, for full information in French and in English.
PCR and Antigen testing in France:
RT-PCR testing is widely available for free throughout France, but you generally need to pre-book an appointment. Most pharmacies offer antigen testing on a walk-in basis and there are pop-up testing centres throughout the country. Information on testing centres is available on the French Health Ministry's website.
French Vaccination Certificates:
If you have been vaccinated in France - see information on how to download your vaccination certificate here. You will be able to download a bilingual vaccination cert in English and French from Ameli from 21 June - this new version will comply with EU Digital Covid Certificate requirements for intra-EU travel. If you require your vaccination cert to serve as a sanitary pass while you are in France, you can present a paper copy or you can also download your vaccination cert on the on the TousAntiCovid app. We have been advised by the French authorities that all those resident in France are entitled to vaccination in line with the Government roll-out. If you do not have a Carte Vitale, you can still book an appointment, but should bring your passport and a declaration sur l'honneur that you are resident in France with you to your appointment.
2. Travel to Ireland
The Irish government is currently advising against all non-essential international travel to or from Ireland. If you are unsure what is an essential reason for travel, please see the Citizens Information site. From 19 July, subject to the prevailing public health situation, Ireland will operate the EU Digital COVID Certificate (DCC) for travel originating within the EU/EEA. Until that date, the advisory against all non-essential travel remains in place.
We strongly advise that you carefully consult the gov.ie and Citizens Information websites for the most up-to-date information on the measures currently in place in Ireland. Anyone arriving in Ireland is asked to follow public health advice. If you are travelling onwards from Ireland into Northern Ireland, check this guidance on requirements in place for travel to Northern Ireland.
Pre-departure requirements for travel to Ireland:
Upon boarding, you must present a negative pre-departure RT-PCR test result (from a test taken within 72 hours prior to arrival in the State). You will not be permitted to board your flight or ferry without proof of this. The RT-PCR test result can be in English or French and any format (digital or paper).
All Passengers arriving into Ireland must complete a Passenger Locator Form. Failure to do so is an offence

If you are travelling from or transiting through a

Category 2 country

(or have been in a Cat 2 country within the 14 days prior to traveling to Ireland, even if you remained airside) you must pre-book a place in

Mandatory Hotel Quarantine

, or carry proof of

exemption

. French Guiana is currently on the Category 2 list.
All those arriving into Ireland from a non-Category 2 country (including France and Monaco) are legally required to complete a 14 day period of home quarantine at the address outlined on their Passenger Locator Form. You must quarantine at home or at your place of residence even if you have been fully vaccinated against COVID-19.
You can end your period of quarantine if you receive written confirmation of a negative or 'not detected' RT-PCR test result taken no less than 5 days after arrival in the State. You must quarantine until you receive a negative test result and should carry the written confirmation of your test result on your person for at least 14 days. You can book a free COVID-19 test here.

3. Conseils aux voyagers se rendant en Irlande
4. Restrictions in France
There are a range of restrictions in place throughout the country and you are advised to follow the guidance of national and local authorities. The French Government has published a phased re-opening plan, where restrictions will be gradually lifted on 3rd May, 19th May, 9th June and 30th June. Inter-regional travel is now permitted. Masks are required in all enclosed places and in crowded outdoor locations. Failure to comply with restrictions will result in a fine of €135 and of €1500 for a repeat offence.
Full information on restrictions is available on the French Government's website. You are also advised to check your local prefecture's website for specific information for your area.
5. Visiting the Embassy
Q: Can I come to the Embassy for an appointment?
In line with the French government's restrictions, the Embassy team are currently operating under hybrid working. Consular Services are still fully available for Irish citizens and the Embassy's public offices are accessible by appointment only on Mondays, Wednesdays and Fridays 9.30am-12pm. Appointments must be made in advance and can be made by phone (+33 1 44 17 67 00) or email (paris@dfa.ie). We ask that all applications and relevant documentation be submitted to us by post or email.
All visitors to the Embassy must have made an appointment, bring Photo ID to gain entry to the building and must wear a mask. If you have had any Covid-19 symptoms, have come into contact with a positive case of Covid-19 in the last 14 days or have arrived in France from abroad and are within your mandatory self-isolation period, please do not attend the Embassy. We will be happy to reschedule an appointment for a later date.
6. Passports and Foreign Birth Registration
Q: How can I apply for my passport?
All passport applications by those resident in France, whether they are first-time passports or renewals for both children and adults should be made through the Passport Online service.
If you are residing in Monaco or French overseas territories, you must renew your passport online, but first-time applications are made through the Embassy using a paper form. These are the only applications that will be accepted via paper application going forward, all other applications should be made online. Please check with us that before sending a paper application to confirm eligibilty, or else your application and documentation may be returned.
If you are in France or Monaco and your passport has been lost or stolen and you need to return to Ireland, you may qualify for a one-way Emergency Travel Document to return to Ireland. Please contact Embassy or closest Honorary Consul if you require this service.
Q: What is the status of my passport application, and when will my passport be ready?
If you have applied for your passport online, you will have been given a tracking number to check the status of your application. If you have any queries regarding your online passport application, please contact the Passport Service's Customer Support Hub webchat or phone line and have your tracking number ready. Please note, the Embassy cannot provide status updates or information regarding applications made online.
Q: My passport has been issued, when will I receive it?
If your application was submitted to the Embassy via paper application, we will contact you by telephone or email to let you know when your passport and original documents are being sent by registered post to your address. Please note that you will need to sign for your passport upon delivery, in accordance with La Poste registered post process. If you are not home at the time of delivery, your passport will be held at your local La Poste office for 7 days. If you do not collect it during this window, it may be sent back to the Passport Office in Dublin.
If your application was made online, you will be able to track your passport with the postal service, using the tracking number you were given when you applied. If you have been informed that your passport has been dispatched for post more than 4 weeks ago and you still have not received it, please contact the Customer Support Hub.
Q: What is the status of my application for Foreign Birth Registration?
The processing of Foreign Birth Registrations is currently suspended, due to the impact of COVID-19.
Applications that have been sent to the FBR Office in Ireland have been securely held and will be processed in strict date order upon resumption of services. At present, due to the complex nature of the Foreign Birth Registration it takes at least 18 months to process a completed Foreign Birth Registration application and this processing time has been increased due to Covid-19 related suspensions.
All FBR applications are being processed directly by Dublin. As such, any queries regarding the status or processing of a Foreign Birth Registration should be directed to the FBR web chat. You will be contacted directly by the FBR Office in Dublin when your certificate is ready. Please note that the Embassy cannot provide further updates on FBR applications at this time.

Q: How can I submit an application for Foreign Birth Registration?
All applications for Foreign Birth Registration must be submitted online. These applications are processed directly bythe FBR team in Dublin and the Embassy is no longer involved in this process. Full information on FBR is outlined here. You are requested not to submit any supporting documentation to Dublin until FBR processing resumes. Please check the website for updates.
7. Visas
Q: Are you accepting new visa applications?
In light of ongoing Covid-19 restrictions and the current Government advisory against all non-essential international travel, the Embassy is only currently processing limited application categories. As of 1 June, we are now accepting all long-stay (90+ day, D) visa and preclearance applications. Please note however, that visas will only be approved and issued to applicants who meet certain priority and emergency cases, or until such time as public health restrictions are lifted. Full list of priority/emergency categories are outlined here. We are not accepting short-stay applications. For further information please see the website of Immigration Service Delivery.
The Government Advisory against all non-essential international travel remains in operation. Travel restrictions are in place to protect public health and to mitigate the risk of new variants of COVID-19 entering the country. Details of these measures are available on the travel section of the www.gov.ie website. The strong advice is that everyone, regardless of their nationality or visa/preclearance status, who cannot provide proof of essential travel, should not travel to Ireland.
If your application meets the priority/emergency criteria, please email the Embassy (paris@dfa.ie) so that you can be guided through the application process, and advised on how to submit your documentation. Priority and emergency applications may take 8 weeks to be processed. Once a decision has been made on your application, you will be contacted directly. In order to ensure that resources can be used to best effect, status updates on applications will not be provided by phone or email at this time.
While it will still be possible to apply for an Irish visa/preclearance online in the normal manner, these temporary measures mean that unless the application relates to an emergency/priority case, an application will not be approved until further notice. This also applies to all non-emergency/priority applications submitted before 29th January 2021. Please note that any application made online will remain valid until such time as restrictions are lifted, but please contact us by email if you would like your application and documents returned.
Q: Has my visa been approved? When will I receive it and will I be able to travel?
In order to ensure that all visa applications receive fair and equal treatment, applications are dealth with in the order they are received. For reasons outlined above, only applications related to an emergency/priority case will be processed at this time. If your application falls under one of these categories, you will be contacted as soon as it has been issued. You should not book travel to Ireland until after you have received your visa from the Embassy. Status updates will not be provided by phone or email.
Q: What if my travel date has passed, can you please give me the approval automatically for a later date?
If your travel dates have passed, you may be required to submit new documentation to support your visa application once normal service resumes. You may wish to withdraw your application and reapply at a later date. If you would like your application and file to be returned, please contact us via paris@dfa.ie Please note, as per INIS policy, outlined at http://www.inis.gov.ie/en/inis/pages/fees , a fee paid to the Embassy for visa services is administration fee that covers the cost of processing an application. As such, the Embassy cannot issue a refund if an application is refused or withdrawn.