Irish Friday Club 06 December
Event
28 November 2019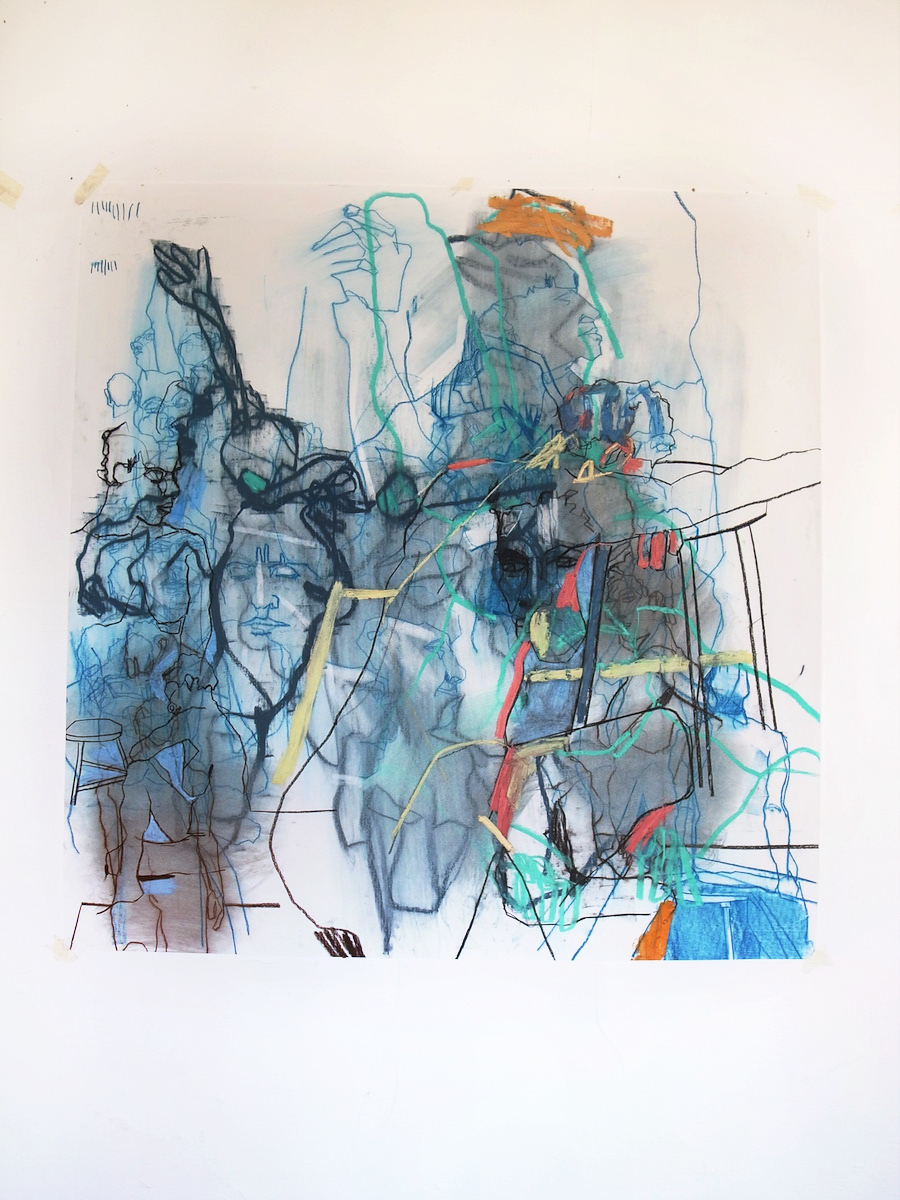 Dave Hedderman photo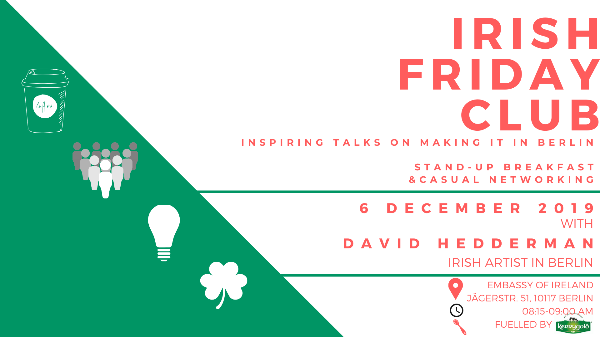 Come to the Irish Friday Club breakfast on 06 December to hear from Berlin based Irish artist David Hedderman.
David Hedderman is an Irish artist, based in Berlin since 2008 who studied Fine Art Painting at the National College of Art and Design in Dublin from 2001 to 2005.
David's art practise is rooted in figurative drawing and painting and he initially came to Berlin to take space from the comfort zone and to set up an affordable studio to develop and further his practice. Since that time he has established a drawing community from his studio space, offering workshops and 4 life drawing sessions per week which have become quite popular in the Kreuzberg area of Berlin.
David maintains that it is important for him to stay connected to Ireland, which has seen him over the last 11 years, exhibiting and teaching in Ireland. He has been included in the RHA group show for the last 8 years and in 2015 he received the Hennessy Craig Scholarship at the 185th RHA Annual Exhibition. David exhibited a solo show of drawings at the 'Hang-Tough Gallery' in Dublin and very recently exhibited some of his large drawings at the Embassy of Ireland in Berlin.
David has been invited to teach drawing at universities and institutions in Finland (Nordic Art School- Kokkola), Dublin (RHA Masterclass Series and at the Hang-tough Gallery) as well as in France, Rubika, Valenciennes.
In 2017 he was commissioned to write a book about drawing - 'Draw', a graphic guide to life drawing by David Hedderman, published by Ammonite Press.
So come to hear David tell his story while you get to enjoy a networking breakfast with the kind sponsorship of Kerrygold.
‌‌‌