David, Edward & Joanna O'Kane art exhibtion
News
17 April 2019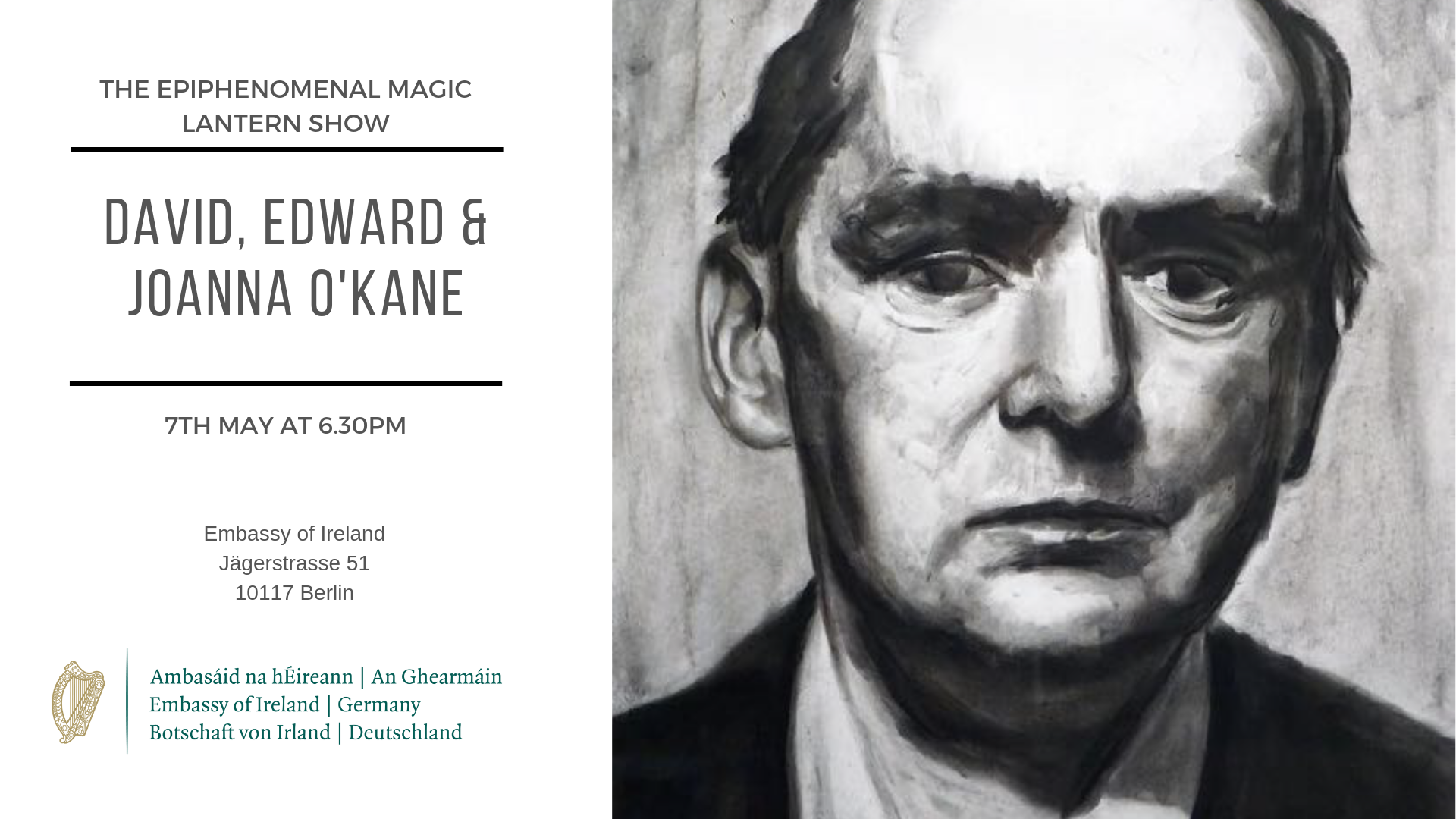 Upcoming art exhibition opening at the embassy
An exhibition of artwork by David, Edward & Joanna O'Kane inspired by the life, times and writing of Flann O'Brien (aka Brian Ó Nualláin).

O'Brien was born in Strabane in county Tyrone on the 5th of October 1911 and died in Dublin on April Fools' Day 1966. He was a novelist, playwright, satirist, columnist and civil servant. O'Brien's English language novels, such as 'At Swim-Two Birds' and his masterpiece 'The Third Policeman', were written under the pseudonym Flann O'Brien.

His long running satirical column in The Irish Times newspaper and an Irish language novel 'An Béal Bocht' were written under the pen-name Myles na gCopaleen. In recent years, and especially since the 100th anniversary of his birth in 2011, he has come to be recognised as a major figure in twentieth century Irish literature and a precursor or early exponent of Postmodernism. His life and literary endeavours have been celebrated and examined at biennial conferences since 2011, which have been hosted at universities in Vienna, Rome, Prague and Salzburg. The next conference will be hosted by Trinity College Dublin in 2019.

If you are interested in attending the event, do come along and feel free to register your interest in doing so here https://bit.ly/2UkjGyQ