Irish Parent Café
News
21 May 2019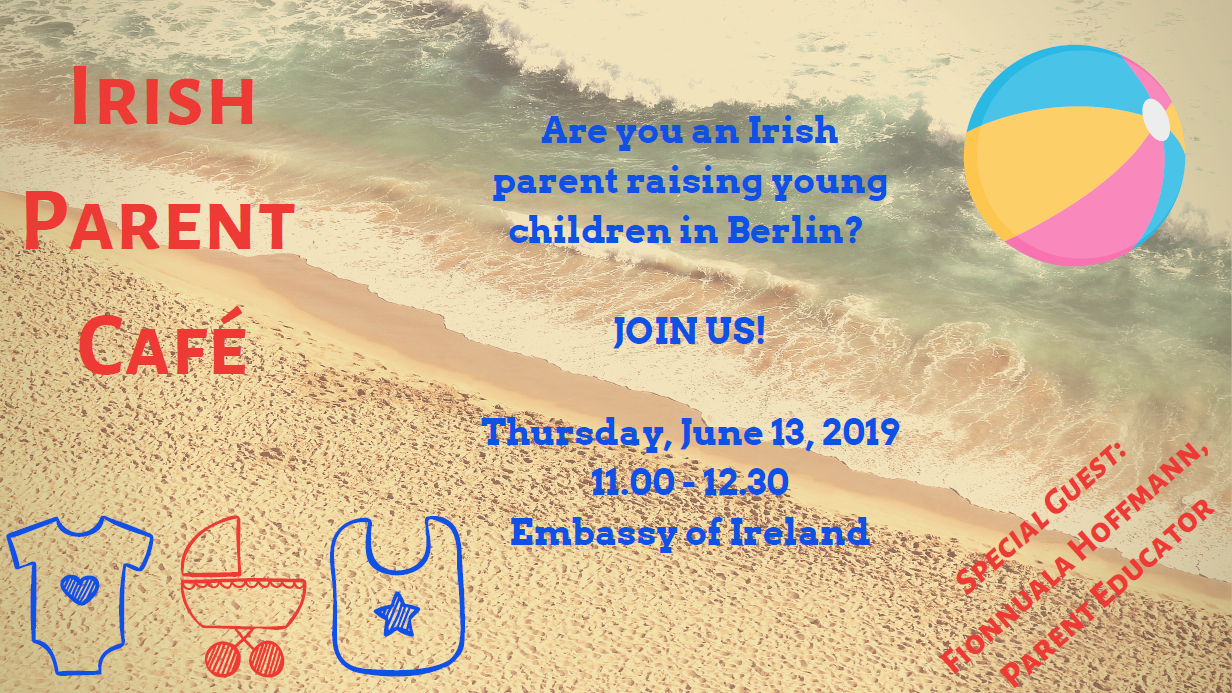 Are you an Irish parent raising a young family in Berlin?
We would like to invite you to our third Irish Parent Café here at the Embassy of Ireland in Berlin! Everyone is more than welcome to come along, whether it is your first or third time at our Parent Café! Bring your toddler along and connect with other parents while enjoying a cup of coffee or tea and some cake and croissants.
This time around, we will have a special guest: Fionnuala Hoffmann, a certified parent educator, who will share her experiences and tips on parenting with you.
If you are interested in coming along, please RSVP by 3 June 2019 here bit.ly/2JudraQ
We look forward to meeting you!
Views expressed are those of the speaker and do not necessarily reflect the official policy of the Embassy.