Agricultural counsellors club
News
10 December 2019
Jahresempfang des Club der Agrardiplomaten –
Annual Reception of the Berlin Agriculture Attaché Network, 2019
Hungarian Embassy, Berlin, 28/11/2019
The Berlin Agriculture Attaché Network (Club der Agrardiplomaten) hosts an annual reception for distinguished representatives of the agriculture sector in Germany. Each year the Federal Minister for Agriculture as the guest of honour delivers a speech and this year's well attended event was hosted by the Hungarian Embassy.
Fifteen countries, including Ireland, hosted stands displaying their national cuisine with the Irish stand sponsored by Kerrygold. Our stand presented Kerrygold shortbread, Bailey's Irish whiskey cream and some delicious Irish smoked salmon on brown bread that was prepared by a Berlin-based Irish caterer, Hello Good Pie Berlin.
The Irish stand was very well-received, with the salmon disappearing quickly and Minister Klöckner complimenting the shortbread.
Overall the reception provided an excellent opportunity to showcase Irish food & drink, and to meet with key representatives of Germany's agriculture sector.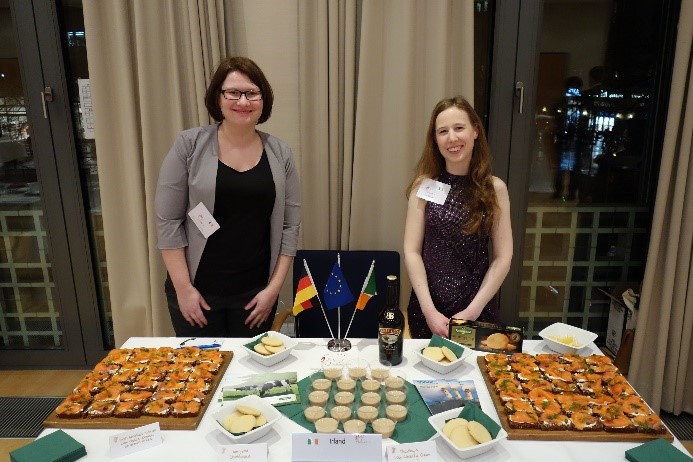 Embassy staff hosting the Irish stand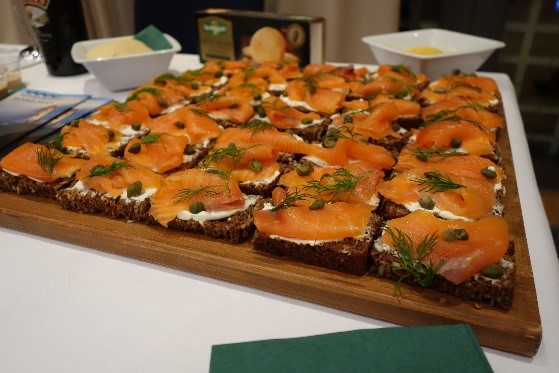 Irish smoked salmon on brown bread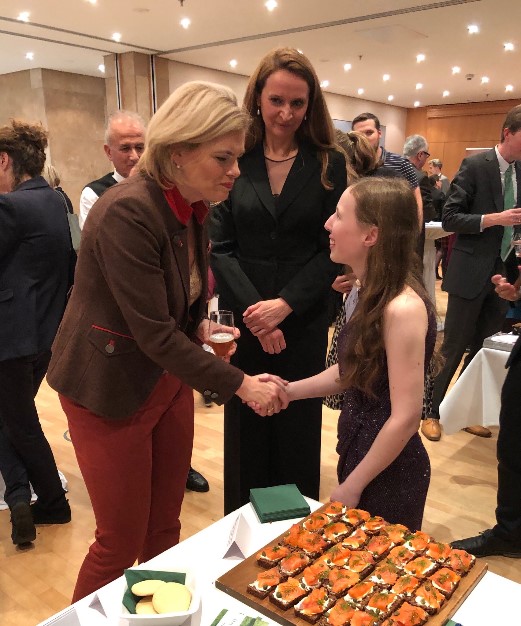 ‌
Irish Agriculture Attaché with Minister Julia Klöckner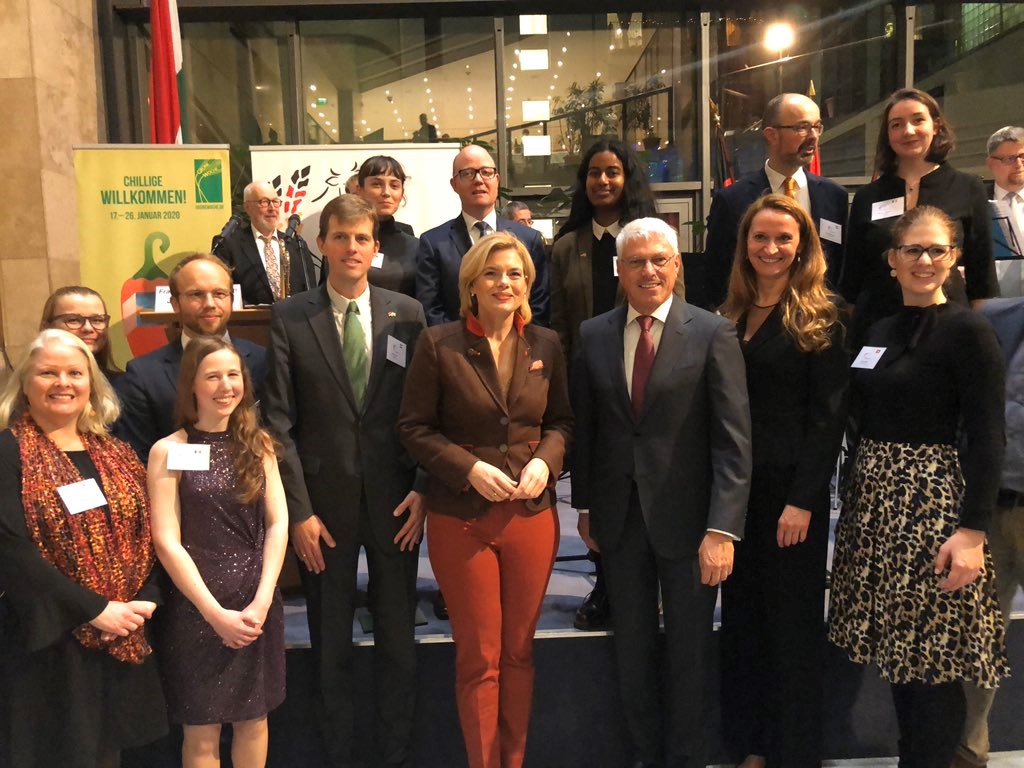 Members of the Club der Agrardiplomaten with Minister Julia Klöckner