St. Brigid's Day 2019
Event
01 November 2018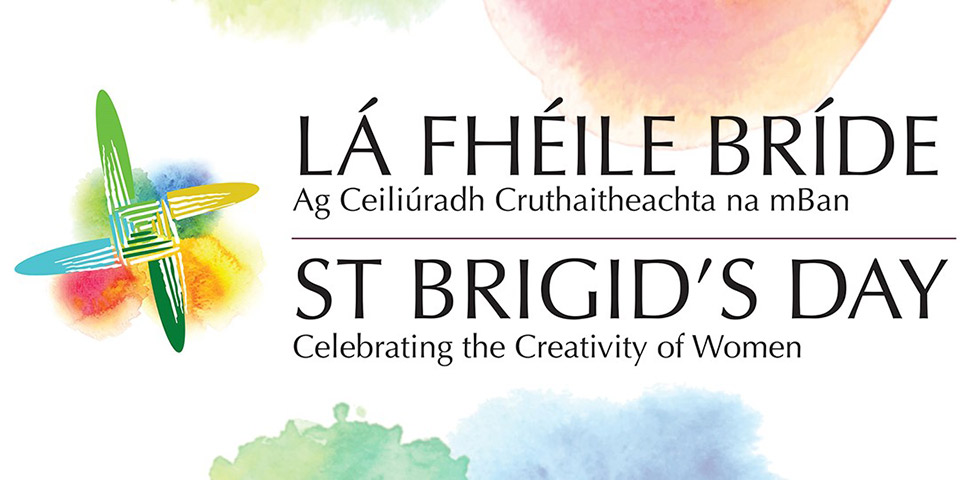 Lá Fhéile Bríde – Ag Ceiliúradh Cruthaitheachta na mBan / St. Brigid's Day – Celebrating the Creativity of Women
Falling on the 1st February each year, St. Brigid's Day is traditionally associated in Ireland with the coming of spring and renewal, and last year, for the first time at the Embassy, we marked it by celebrating the creativity of women. We were delighted to host a dazzling array of outstanding musicians and panel speakers as well as having displays of Irish artwork all over our historic Embassy building. Our 400 guests included actor, writer and producer Sharon Horgan; writer and broadcaster Emma Dabiri; TV presenter Angela Scanlon and CEO of Enterprise Ireland, Julie Sinnamon. We were also honoured to be joined by President Michael D. Higgins and his wife Sabina Higgins.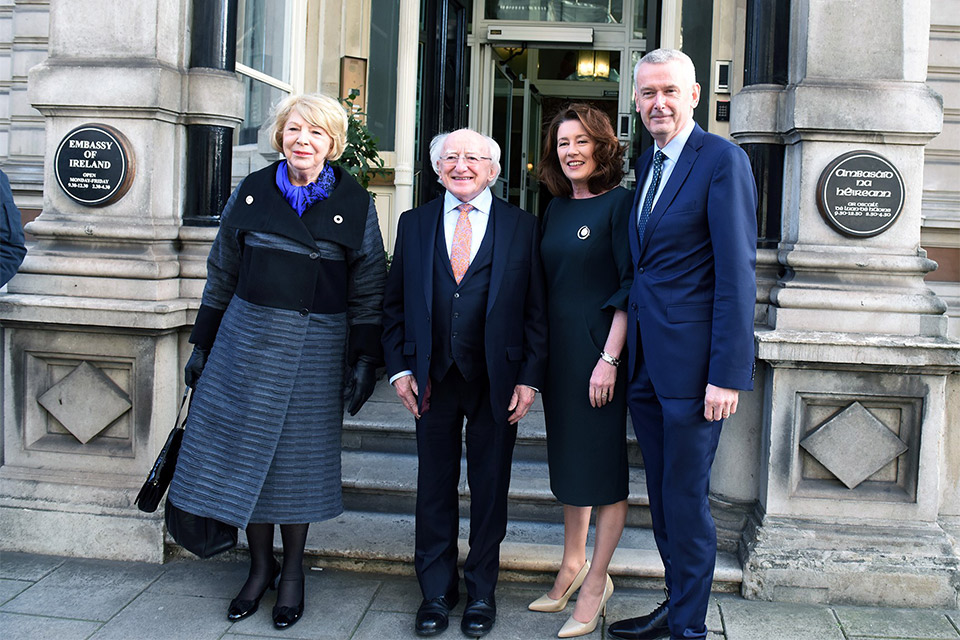 We're delighted to announce that the Embassy will again host a St. Brigid's Day celebration this year on 1st February 2019 and following the success of last year, we're working with friends and partners in the London Irish Centre, Irish Cultural Centre and Irish Film London, on a four day festival to run from 30th January to 3rd February. We're looking forward to hearing the experiences and witnessing the talent of the outstanding women who will be performing and speaking at all our events.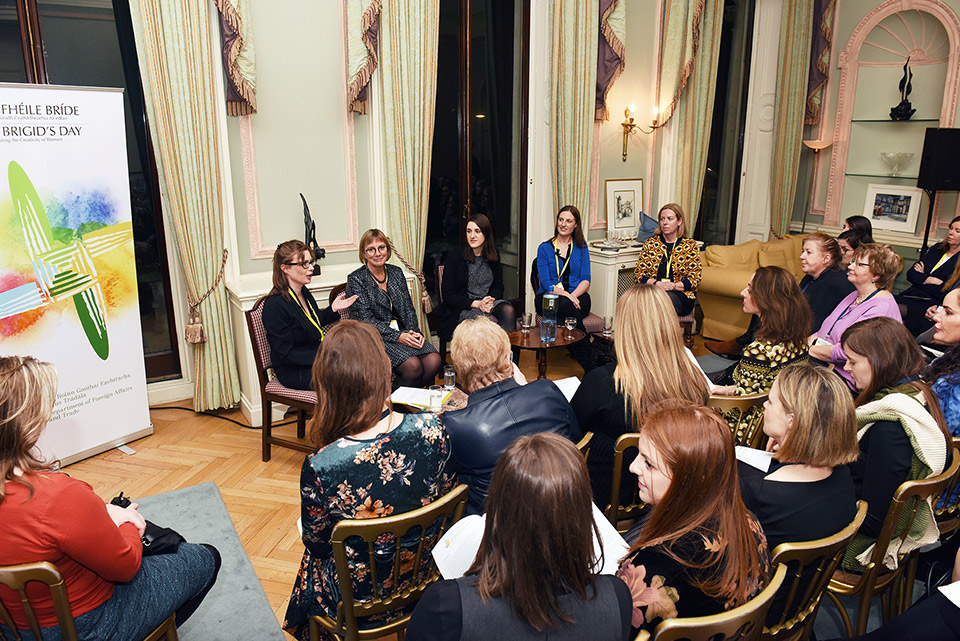 St. Brigid is one of Ireland's three patron saints, alongside St. Columba and the world famous St. Patrick. The origins of her Feast Day on 1st February are thought to originally be a pagan festival called Imbolc, marking the beginning of spring. Lá Fhéile Bríde, celebrates the arrival of longer, warmer days, so please come and say goodbye to winter and celebrate the creativity of women with us this year.