WB Yeats lecture 2018
Event
10 December 2018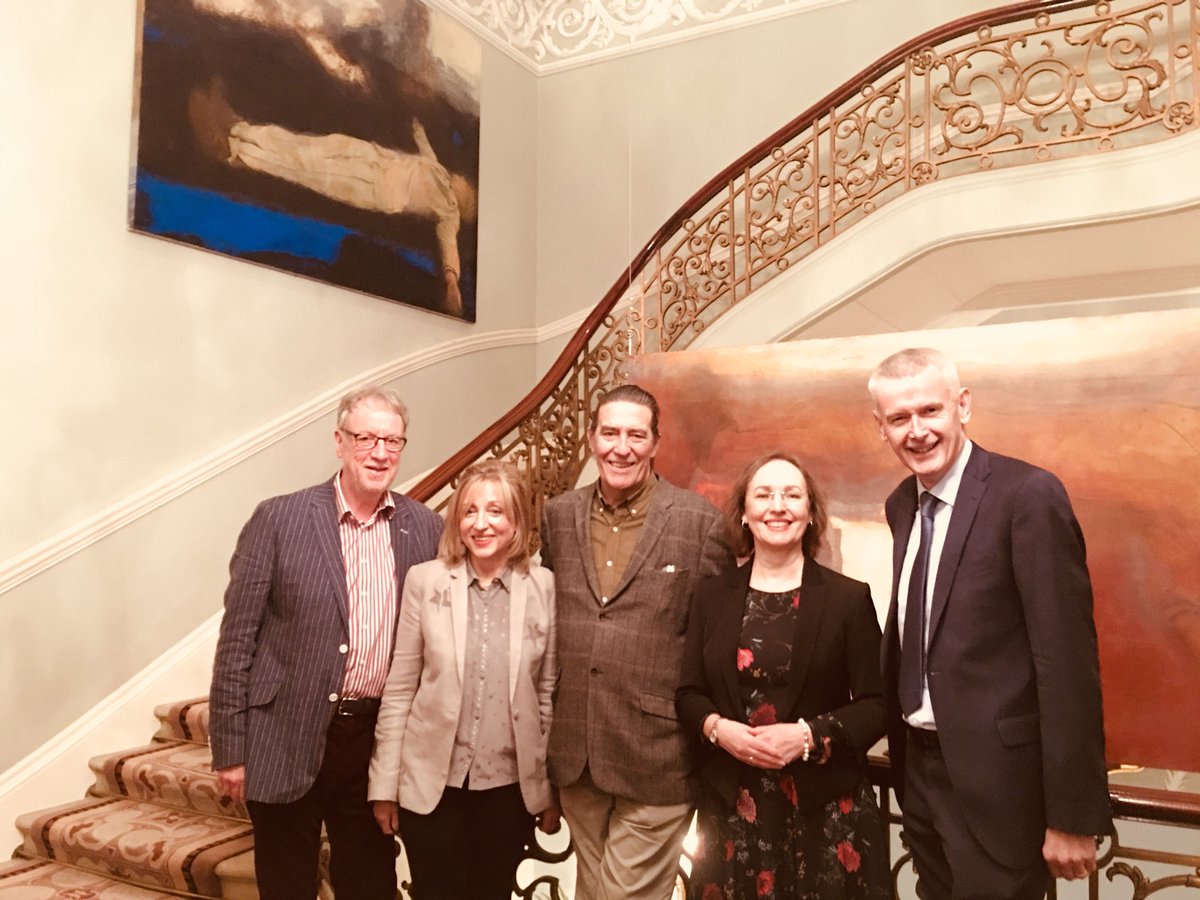 Cahal Dallat, Anne-Marie Fyfe, Ciarán Hinds, Shevaun Wilder (Chair of the Irish Literary Society) and Ambassador O'Neill
WB Yeats lecture 2018
On the 19th November, the Embassy hosted the fifth annual WB Yeats lecture in conjunction with the Irish Literary Society.
Cahal Dallat, poet, scholar, and founder of Chiswick's Bedford Park Artwork Project, delivered an excellent lecture entitled "On the Pavement Grey" exploring Yeats's early years in London and the significant impact the city had on the development of the poet's literary imagination.
The talk was complimented by contributions and readings from Yeats's letters and poems by actor Ciarán Hinds and poet Anne-Marie Fyfe.
You can listen to the lecture and readings here and watch Ciarán Hinds performing Yeats' "He wishes for the cloths of heaven" here.